After an 18th-place finish last week at NASCAR's Daytona 500, Martin Truex Jr. is ready for Atlanta and a friendlier race track.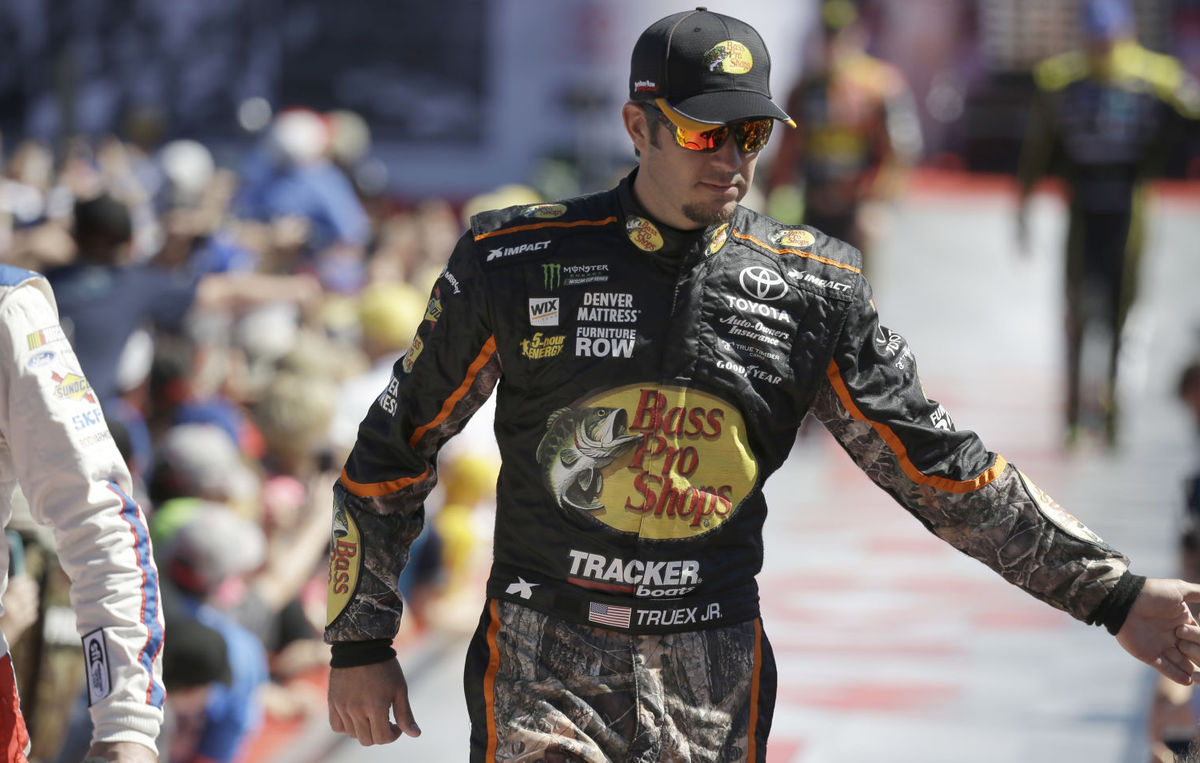 The reigning NASCAR Monster Energy Cup Series Champion will be at an advantage at the Folds of Honor QuikTrip 500 at Atlanta Motor Speedway on Sunday.
The layout is on a 1.5-mile track, a place where Truex dominated last year. Seven of his 11 victories were on similar places and he expects a much better finish this week.
"After how we ran in Daytona, we are definitely looking forward to going to a downforce track," said Truex, who finished eighth last week. "While Daytona is the biggest and most prestigious race to win, the season actually starts – at least in our case – at a downforce track. Atlanta should give us a good indication how we fare against the competition."
Because of his results last year at downforce tracks one internet betting site made him the 5/1 favorite to win the race.
Winless in Atlanta
But Truex Jr. has never won at this venue in 19 career starts. In the last three years he has finished sixth, seventh and eighth. Truex's crew chief Cole Pearn said some bad breaks have prevented them from a victory.
"We've been close at Atlanta," he said. "We had a clutch go last year while running third. The year before we were running first or second most of the day but had a bad late restart. Overall, Atlanta has been a good track for us."
Some sites have Kyle Larson and Kevin Harvick ahead of Truex Jr. on the betting board. Those two are +550, as opposed to +650 for Truex Jr., Kyle Busch and Chase Elliott.
Harvick has had success at this facility. He won here in 2014 and has finished in the top 10 eight of the last 10 years. It was also the site of his first career victory in 2001.
Hometown Driver Worth a Look
Georgia's Chase Elliott has fond memories of Atlanta as a kid and would love to win this event. In two starts here he has finished fifth and eighth.
"Atlanta will always be a special place for me," he said. "I remember watching the races from the playground as a kid in the driver/owner lot. Haven't raced a ton here, but I was able to get the pole in 2014 in the Xfinity Series. I would love to make some more memories to go down in the book at Atlanta."
One driver to shy away from would be defending champion Brad Keselowski. He has attractive odds at +1200 but repeating here happens rarely. Though Jimmie Johnson did it in 2016, you have to go back to 1997 and Bobby Labonte to find a repeat winner.
One driver that might be worth considering is Denny Hamlin. He grabbed the checkered flag here in 2012. He is at 12/1 and could sneak into the winner's circle.