Serena Williams, Maria Sharapova, and Naomi Osaka are among the tennis stars who will be participating in the "Stay at Home Slam" this Sunday, a Mario Tennis Aces tournament that aims to raise more than $1 million for charity.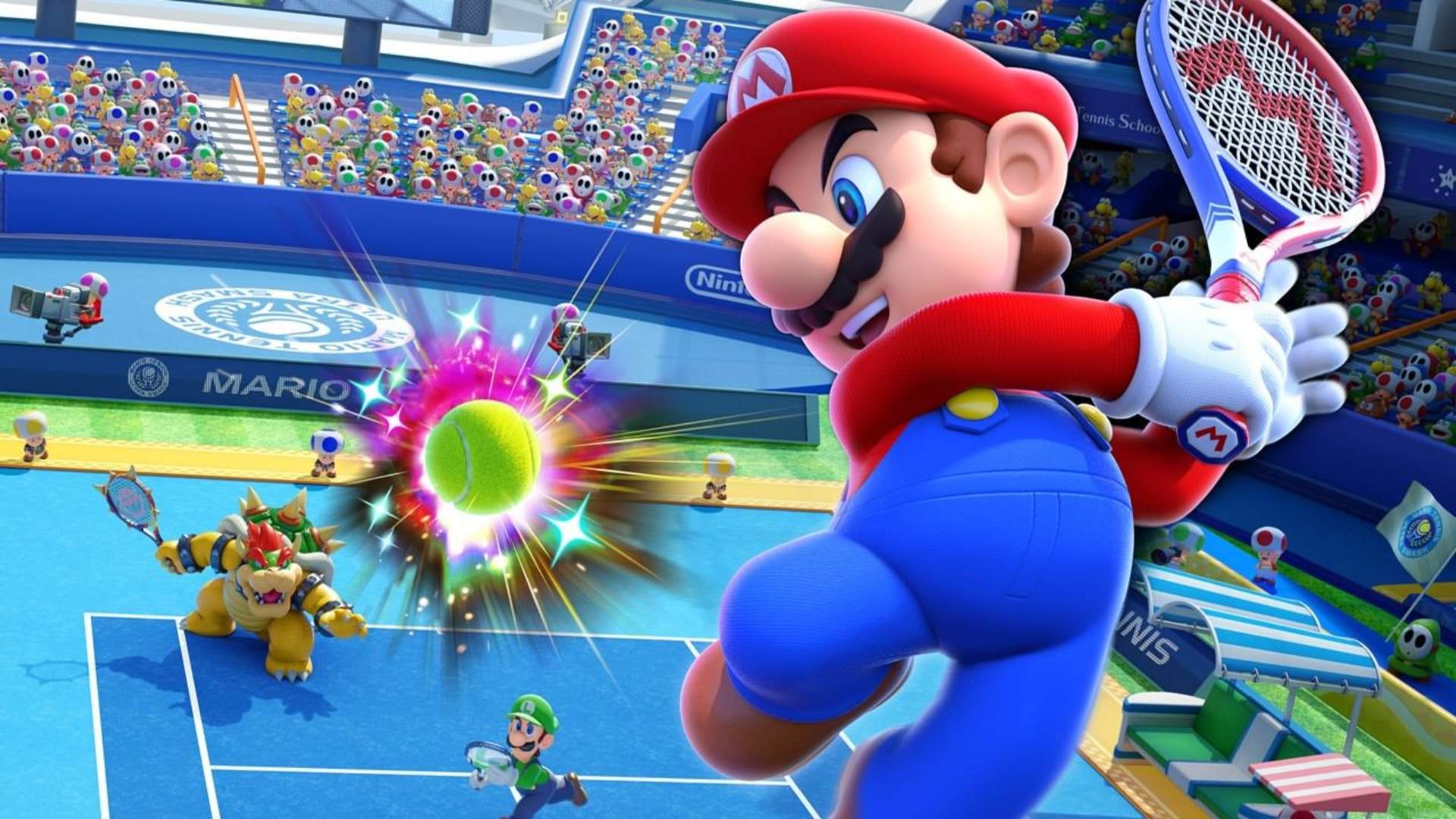 Professional tennis players will team up with celebrities to play in the virtual tournament on the Nintendo Switch game, which will be streamed live for fans.
Celebrities and Pros Team Up for Charity
Williams, Sharapova, and Osaka are each teaming up with models Gigi Hadid, Karlie Kloss, and Hailey Bieber, respectively. Meanwhile, 2018 Wimbledon finalist Kevin Anderson will play with Tennessee Titans quarterback Ryan Tannehill, and Kei Nishikori will partner with DJ Steve Aoki.
Each team will raise $25,000 for the charity of their choice. The winning team will earn an additional $1 million prize for their chosen charity. A total of eight teams are competing in the event.
---
Mario Tennis Aces Tournament Teams
Serena Williams/Gigi Hadid
Naomi Osaka/Hailey Bieber
Venus Williams/DeAndre Hopkins
Maria Sharapova/Karlie Kloss
Kei Nishikori/Steve Aoki
Madison Keys/Seal
Taylor Fritz/Addison Rae
Kevin Anderson/Ryan Tannehill
---
Other teams include Madison Keys partnering with Seal, Venus Williams with Arizona Cardinals wide receiver DeAndre Hopkins, and Taylor Fritz playing with Addison Rae.
The Mario Tennis tournament will be the second virtual tennis event featuring professional players this week. In the absence of the actual tournament, the Madrid Open held a virtual event this week that wrapped up on Thursday. Andy Murray won the tournament, which was marred by technical issues. Murray donated half of his $45,000 prize to the National Health Service (NHS), and half to a tennis player relief fund.
"Hope anyone who watched got some sort of enjoyment out of it in these tough times," Murray wrote on Instagram after his win.
That virtual event featured players competing as digital versions of themselves. Other online competitions held during the COVID-19 pandemic, such as the MLB The Show Players League, have also been based on real-world teams and athletes.
Mario Tennis Short on Realism, Big on Arcade Fun
That won't be the case when it comes to the Mario Tennis Aces tournament. Instead, participants will control virtual rackets in the hands of Nintendo characters like Mario, Luigi, Warrior, Yoshi, Bowser, Peach, and Toad.
Mario Tennis Aces features arcade-style action, including special shots that can perfectly place balls or potentially break opponents' rackets by using an energy gauge that fills up throughout the match.
The tournament will begin at 4 pm ET. Viewers can watch the event on the IMG Tennis Facebook page, or through Facebook Gaming, a gaming app that launched last week. Tennis analyst John McEnroe and YouTube personality Justine Ezarik will provide commentary for the event.