Manchester United manager Ole Gunnar Solskjaer is under pressure to get results, while former United boss Jose Mourinho will return to his former stomping grounds when Tottenham visits Old Trafford in a Wednesday Premier League matchup.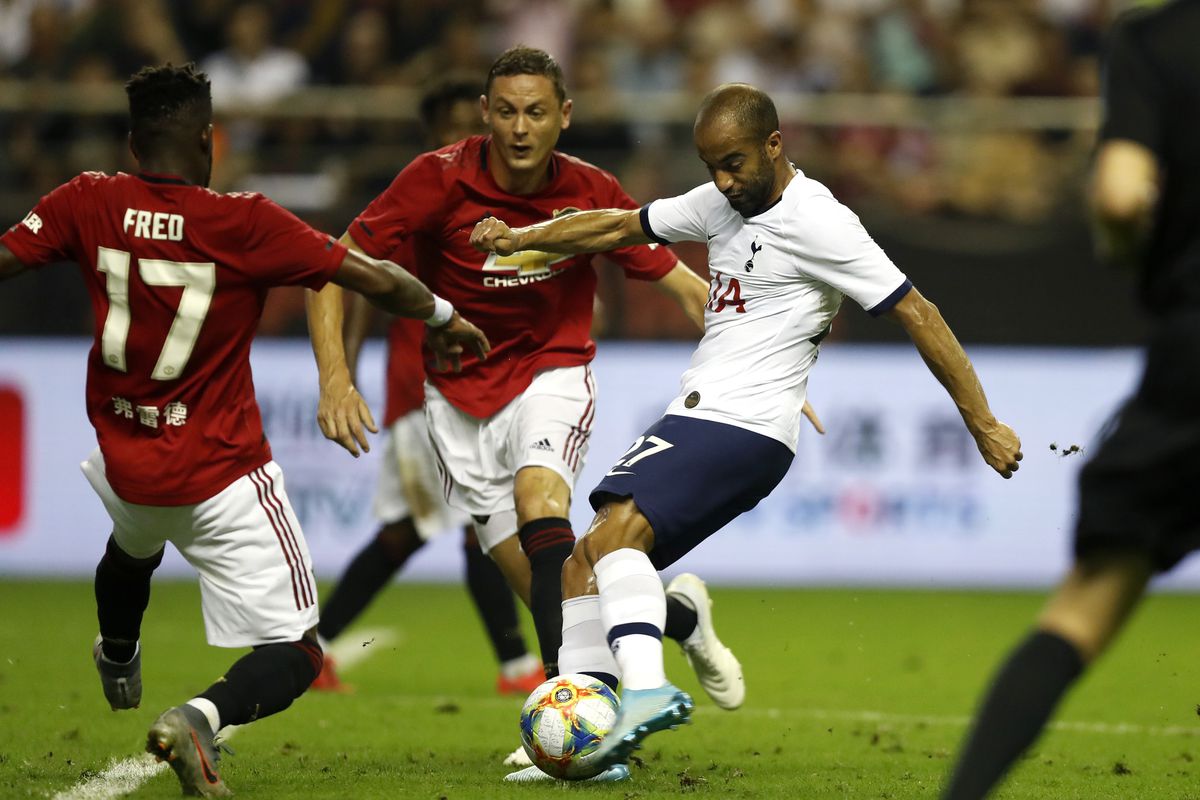 The game between United and Spurs is one of six EPL matchups taking place on Wednesday, a slate that also includes matches for league leader Liverpool, and surprise contender Leicester City.
Mourinho Provides Spark for Tottenham
Mourinho was recently brought in to lead Tottenham after the club suffered a poor start to the EPL season under Mauricio Pochettino. Since then, Spurs have won three straight matches – two in the Premier League, along with a 4-2 win over Olympiacos in the Champions League.
The away match at Manchester United will be Mourinho's biggest test yet, and will carry special meaning for the manager who won a Europa League title during three seasons at the helm of the club. While it wasn't the most successful stretch of his career, Mourinho says he still has fond memories of his time at Old Trafford.
"I have a couple of pictures of my time at United in my office at Spurs," Mourinho told reporters on Tuesday. "One with the Europa League trophy and my son in Stockholm, and one with the Carabao Cup, when you get the cup at the top of Wembley."
Solskjaer Reportedly Warns Players He Could Be Sacked
While Spurs have climbed up to sixth in the EPL table, United still languishes in ninth place after winning just one of its last four matches. That has led to speculation that Solskjaer – who took over for Mourinho last season – could be on the hot seat. The Sun even cited sources who claimed Solskjaer told his squad that unless the team can get results against Tottenham and Manchester City this week, he could be sacked.
Solskjaer hasn't been quite that direct in his public comments, but he has admitted that these two matches are important for United.
"Three days or four days are not going to change a whole lot, but these two games are great chances to improve things and prove to ourselves we can continue in the vein against some of the better sides," Solskjaer told reporters. "We've had some good results against good teams and we've got a plan for Wednesday night."
At FanDuel Sportsbook, Manchester United is being given the slightest of advantages in the match. The home side is listed at +160 to pick up the win, while Spurs are being offered at +170. A draw can be backed at +230 odds.
---
Wednesday Premier League Odds
Chelsea (-320) vs. Aston Villa (+800)
Southampton (-120) vs. Norwich (+320)
Manchester United (+155) vs. Tottenham (+180)
Leicester City (-320) vs. Watford (+850)
Wolves (-140) vs. West Ham (+380)
Liverpool (-220) vs. Everton (+600)
Odds via FanDuel Sportsbook
---
Two of the top three teams in the Premier League are also in action on Wednesday, with both expected to pick up home victories. Leicester (-320) will play host to Watford (+850), while first-place Liverpool (-230) is strongly favored over Everton (+650) in the Merseyside derby.