Make It Big did exactly that in Friday's Springboard Mile at Remington Park, winning the Kentucky Derby prep by a half-length as the 6/5 favorite. More importantly, Make It Big gave trainer Saffie Joseph Jr. a new project for the new year: figuring out what's next for his colt on the Derby trail.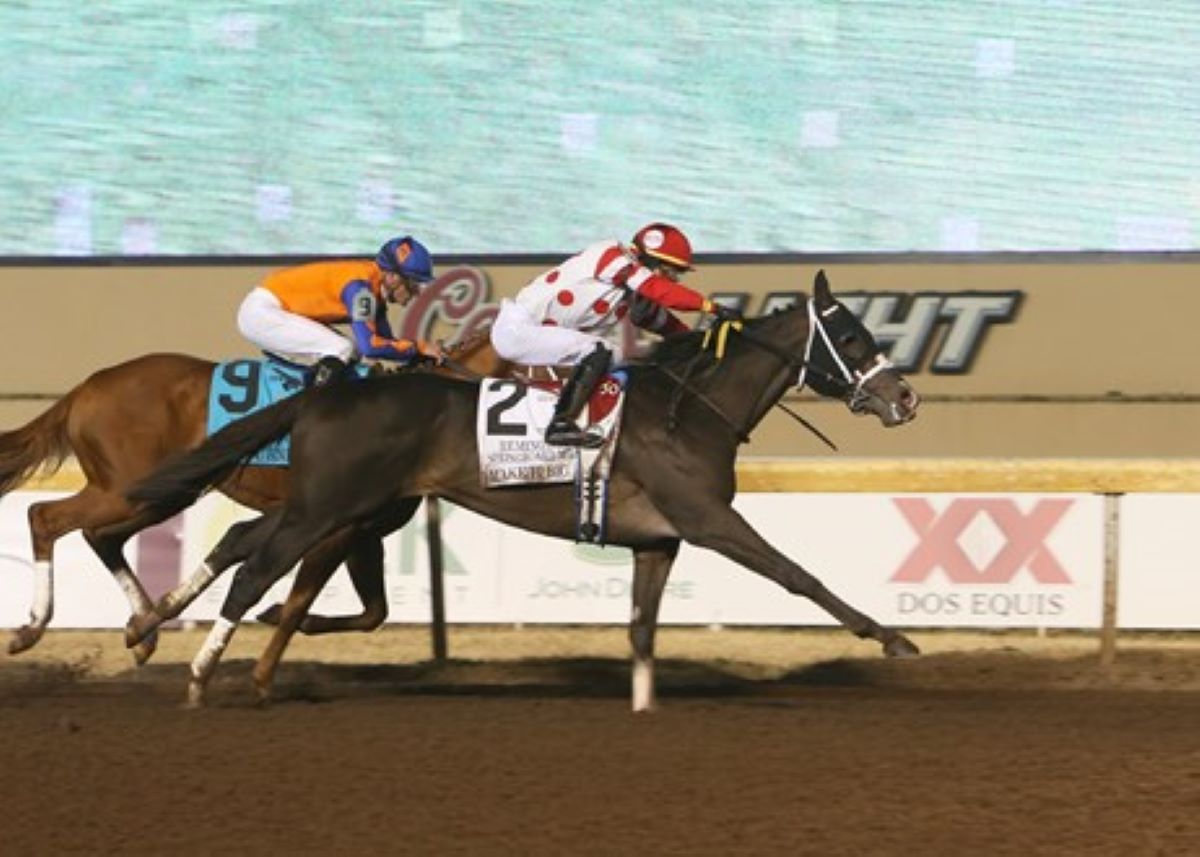 "The (Feb. 5) Holy Bull might come a little quick, but everything is still in play. Maybe, the Fountain of Youth," Joseph told Gulfstream Park. "We'll talk it over with the ownership group (Red Oak Stable) and Rick Sacco, the stable manager. He was the one that recommended after he won last time that we should try this race (the Springboard Mile). It turned out a perfect choice of race."
Indeed it did. Make It Big's three-wide roam coming out of the far turn slingshotted him past Osbourne and into the 10 qualifying points coming with the victory. It puts him on the Derby trail, where Joseph figures to keep the Florida-bred home for the winter/spring run to the Run for the Roses.
"We are, obviously, very excited," Joseph said about the Springboard Mile victory. "He was stepping up in class, shipping for the first time and going two turns (for the first time). He handled it all as good as you could ask for."
So far, Make It Big runs to his name
Make It Big has handled everything Joseph and the competition have thrown his way. He opened his career ledger with an 8 ½-length romp on Oct. 8. Three weeks later, he won a Florida-bred stakes race by 2 ¼ lengths. Now, the Springboard Mile did what it was intended to: set Make It Big up for a big splash on the Derby trail.
His versatile running style and stamina pedigree seems – on paper – to portend bigger things. Joseph said putting blinkers on Make It Big unleased some heretofore unseen speed in him.
"He led the first time. The second time, he sat (off the pace). This time, he sat between horses," Joseph said. "He keeps getting better and better, slowly but surely. He's going in the right direction. That's what you want."
Joseph has more Derby options with White Abarrio
Make It Big has stable company on the Derby trail in Joseph's White Abarrio. He won his first two races by a combined 10 ¾ lengths before finishing third in the Grade 2 Kentucky Jockey Club on Thanksgiving weekend. Joseph said the Race Day progeny will likely run in the Holy Bull.
"He's doing well. We gave him a little freshening. He's galloping and he's going to have his first breeze back (Sunday)," Joseph said.
That breeze produced a 36-second three-furlong work, third of 11 running that distance Sunday.