Even before the LSU-Auburn game kicks off on Saturday, the teams' head coaches, LSU's Ed Orgeron and Auburn's Gus Malzahn, can claim victory over critics who were calling for their jobs earlier in the season. The question now is, which coach will emerge victorious on Saturday?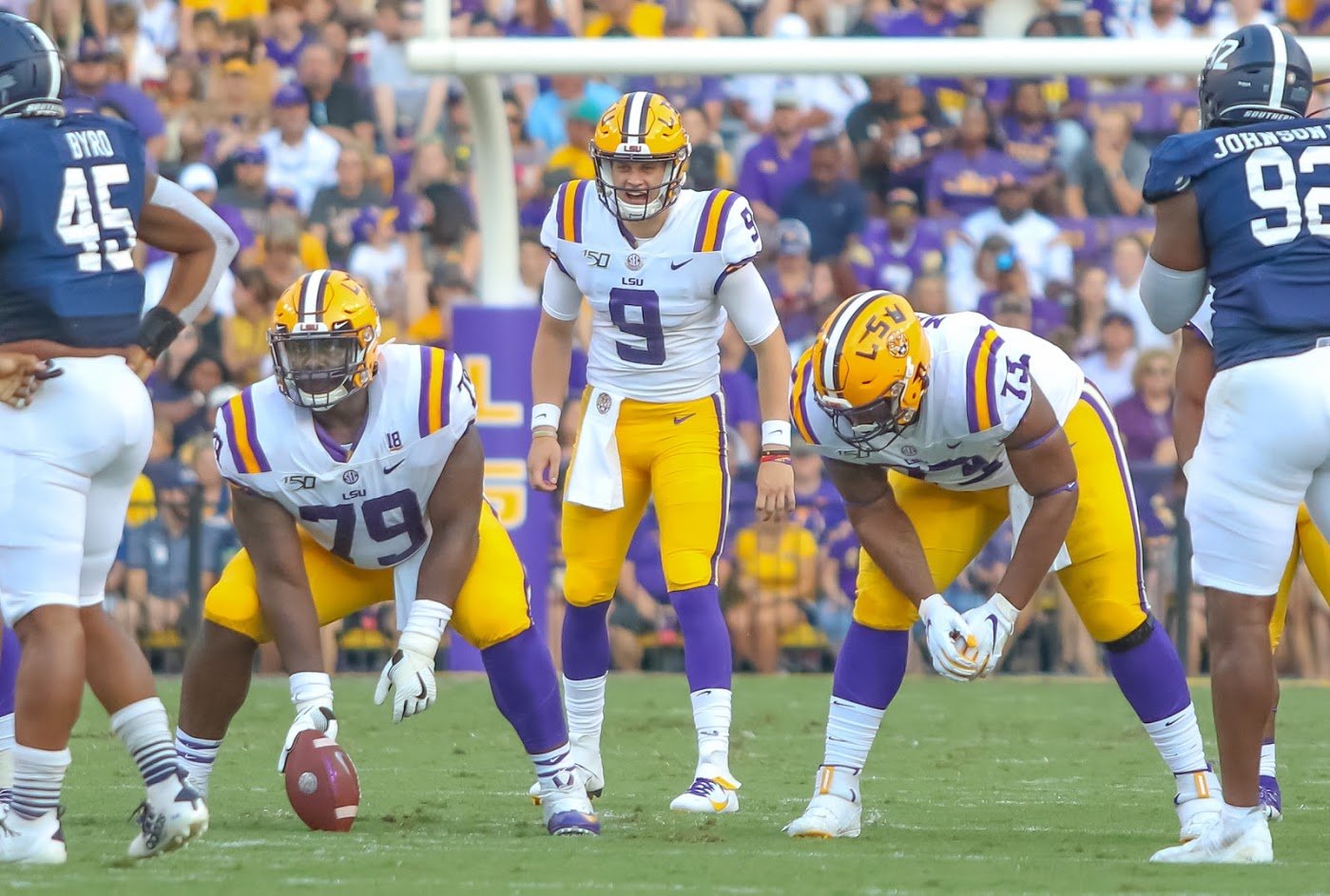 Both Orgeron and Malzahn were on betting boards to be the first college coach fired this season. USC's Clay Helton was the 5/1 favorite, according to BetOnline. Malzahn was at 10/1, while Orgeron was at 14/1. Rutgers Chris Ash was your winner at 6/1.
Now that Orgeron has led LSU (7-0) to the No. 2 ranking in the country, and Malzahn has the Tigers (6-1) at No. 9, calls for the coach's jobs seem to have vanished. The bigger issue now is, which team will prevail in the LSU-Auburn game?
Will LSU-Auburn Game Live Up to Hype?
Vegas sportsbooks aren't convinced this will be a competitive contest. They have LSU currently favored by 10.5 points. Bettors don't agree with the oddsmakers. When the line opened at 12.5, sharps drove it down two points.
Orgeron also disagreed with the sportsbooks. He told reporters on Monday that it will be a very competitive game.
"They are a very good football team, well-coached," Orgeron said. "We know a lot about them, they know a lot about us. It's going to be a war, a great game. A lot of those guys that we recruited, a lot of our recruits they recruited, all their coaches, typical great SEC matchup on Saturday afternoon."
In some ways, this game has more intensity than facing No. 1 Alabama, which both teams will do this season. LSU won its previous two meetings against Auburn. Last year, the No. 12 Tigers upset No. 7 Auburn on a last-second field goal. After that victory, a cellphone video of Orgeron in the locker room caught him saying, "F*** Them."
Home-Field Advantage Huge
Auburn hasn't won at LSU since 1999, which was before most of the players in Saturday's game were born. It's an edge that Orgeron cherishes, but has warned his players not to take it for granted.
"Well, obviously the home-field advantage I think is huge, no question," Orgeron said. "We won there last year also. We must have bucked the trend a little bit. Although they haven't won here, thank you for telling me that, but I don't think it means a hill of beans come Saturday. I know they're not listening to it. My team better not listen to it. This is good football team."
Malzahn pointed out to reporters that many of the players that lost those two games are still with the team.
"Two years ago, we let one off the hook, and a lot of our guys who experienced that are here," Malzahn said. "If we get that opportunity, we've got to finish it. It's a great opportunity. You're playing against one of the best teams in all of college football right now on their home field. But this team's different and every year's different."
Burrow Tearing Up Defenses
In addition to home-field advantage, another advantage Orgeron has in the LSU-Auburn game is quarterback Joe Burrow. The redshirt senior is one of the top QBs in the country, and has recently become the Heisman Trophy favorite.
Malzahn knows to have any success in Baton Rouge, his team is going to have to stop Burrow.
"I mean, you're talking about a complete guy," Malzahn said. "He throws the ball vertically down the field. He's very accurate. He's very accurate with his intermediate and his quick game, and he can extend plays. He's a good runner, too. They can call quarterback runs, and he can run it, too. He's a complete quarterback."