Netherlands head coach Louis van Gaal had some unexpected trouble while preparing for the game against Norway in the 2022 World Cup qualifiers. Van Gaal, 70, is temporarily in a wheelchair after injuring his hip during a bike ride.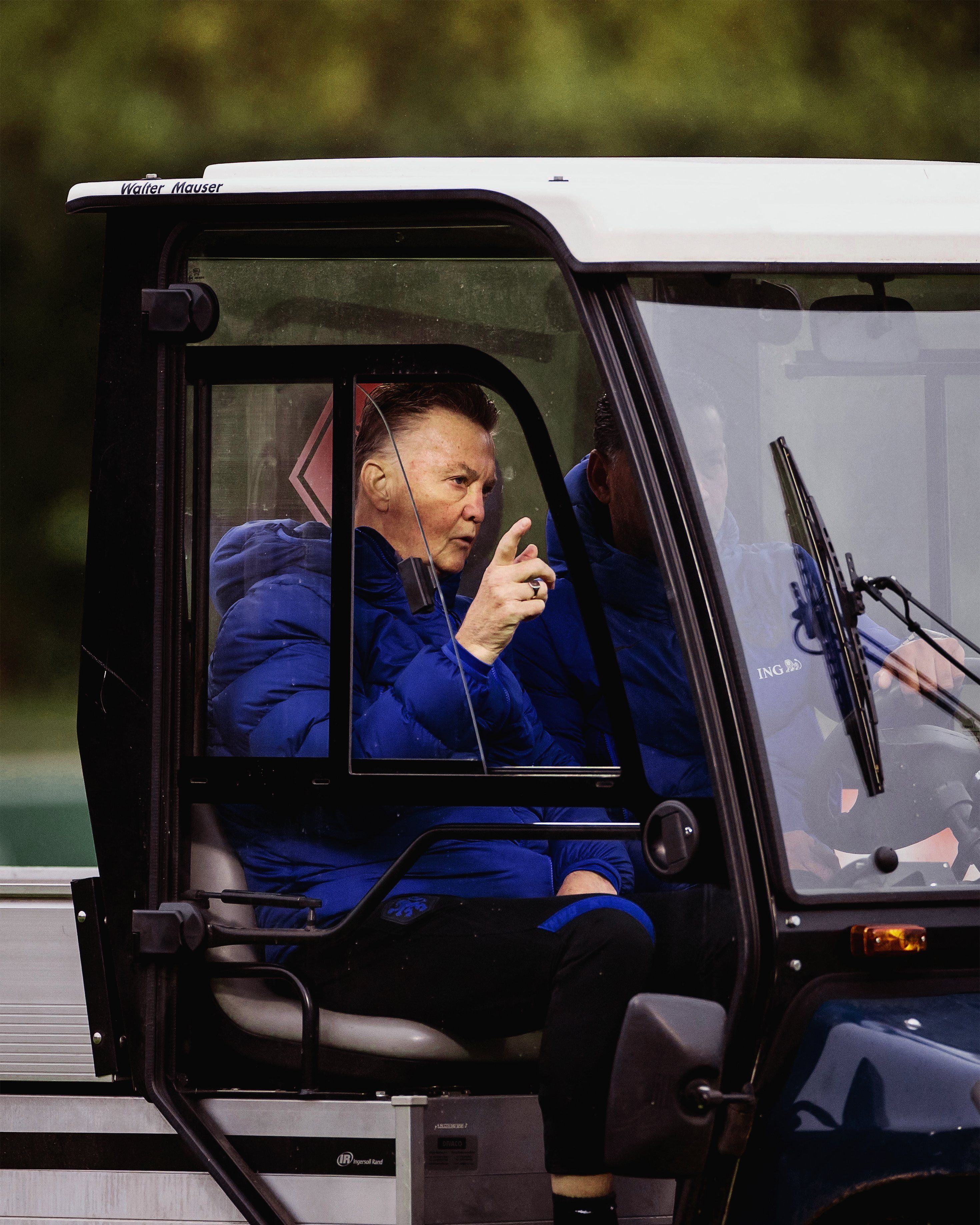 On Monday, the coach needed to be driven to training in a golf cart. He needed to stay seated during the entire training session and was only to speak to his players through his assistant, Danny Blind. Van Gaal will do his best to attend Tuesday's game against Norway in Rotterdam. There will be no fans at De Kuyp, as recent Covid-19 lockdown measures applied by the Dutch government include the shutting of stadiums for the time being.
Technisch overleg tussen Danny Blind en bondscoach Louis van Gaal vanuit het golfkarretje dat wordt bestuurd door de andere assistent Henk Fraser. pic.twitter.com/0nF7E7IAyW

— Jeroen Kapteijns (@JeroenKapteijns) November 15, 2021
"Physically I'm not good, but the brain is still working. I'm in a lot of pain, that's why I was in a buggy during training," Van Gaal told the media. "I can still do everything and have done all the preparation that I normally would have."
I'm dead man look at Van Dijk's face when Van Gaal starts saying he has a clean brain 😂😂😭😊 pic.twitter.com/i6AatrXRqo

— 𝐀𝐅𝐂 𝐀𝐉𝐀𝐗 💎 (@TheEuropeanLad) November 15, 2021
A Dutch FA spokesman said Van Gaal is using a wheelchair to move at the moment, but is doing "all he can to be at the match".
A win is mandatory for direct qualification
The Netherlands is still not certain to qualify for Qatar 2022. They could have ended the tension on Saturday, but they let a two-goal advantage against Montenegro slip as the game finished 2-2. The Dutch are still at the top of Group G, two points ahead of Turkey and Norway. If they lose to Norway and Turkey beats Montenegro, they could drop to third in the group. Such a terrible scenario for the Netherlands means they would be out of the World Cup.
Bookies have a Netherlands win against Norway at -200. A draw is at +233, with a surprise Norway win at +550. Van Gaal's health problems could act as extra motivation for his players, who are unbeaten since the new manager took over after Euro 2020. During Van Gaal's spell, the Netherlands recorded four wins and two draws, including the 6-1 thrashing of Turkey in September.
The Turkish are favorites to beat Montenegro away at -110. A draw is at +260, while a Montenegro win stands at +320.