The Buffalo Bills haven't had much success against the New England Patriots. Not only in victories, but also in scoring points. Because of that, I am taking the under in the Buffalo-New England game for this week's One Bet, $100 selection.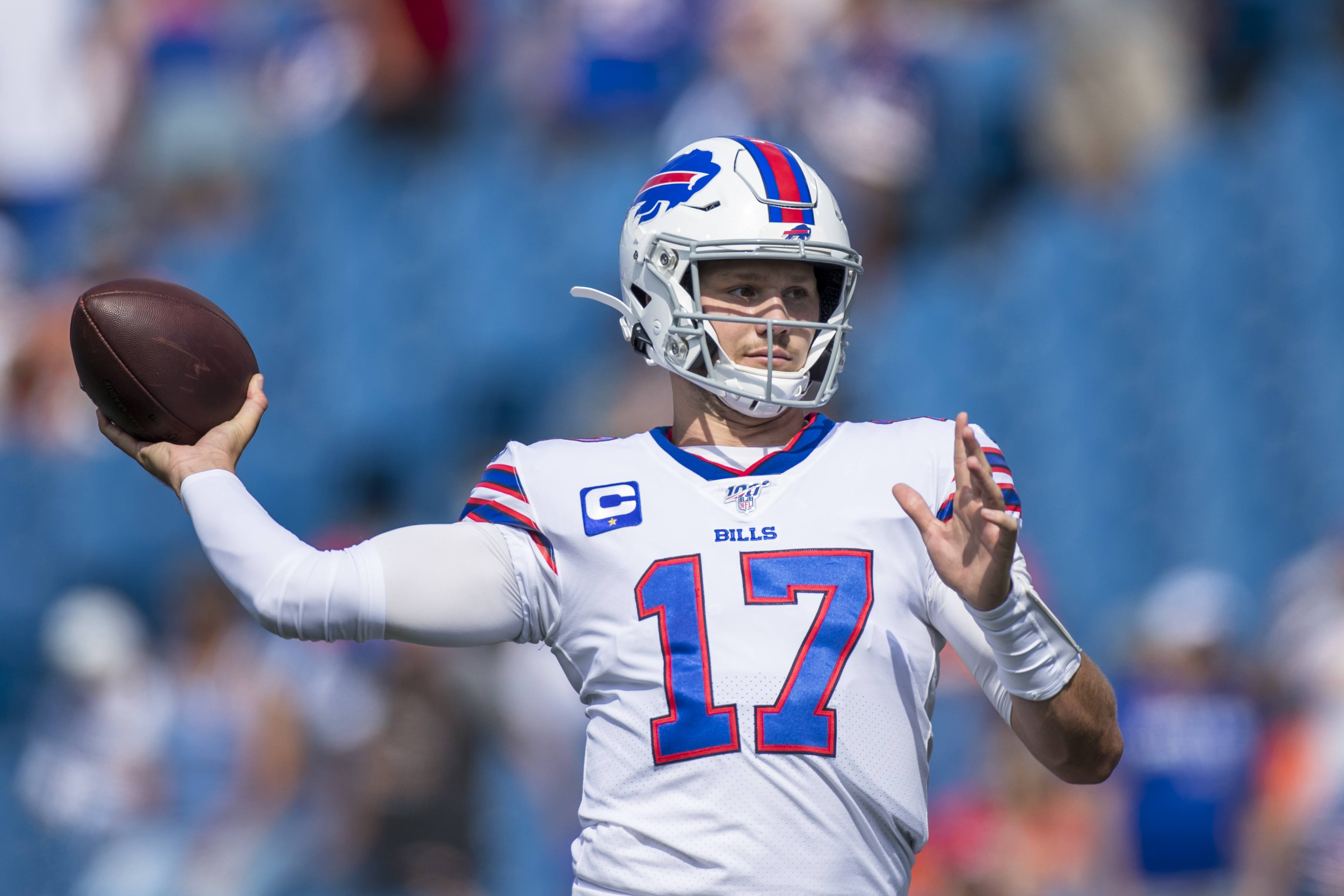 The over/under is at 42, though BetMGM in New Jersey has the line at 42.5. The line opened at 44, and the sharps pounced on it, driving it down nearly three points.
The Patriots are the Patriots, and they're going to score points no matter who they play. They've outscored their opponents, 106-17 in the first three games this year. Look at who whose teams have been, however. The Pittsburgh Steelers, New York Jets, and Miami Dolphins — all teams that have yet to win a game this year.
One Bet, $100

This Week's Pick              Last Week's Result          Season Total

Under Buffalo-Patriots     Won Green Bay               1-2, Down $110
New England must now face a far more competitive team in Buffalo, who are currently 3-0 on the season. New England coach Bill Belichick said in a Tuesday conference call with reporters that the Bills are playing good football.
"They've played really their best football in critical situations, in the fourth quarter, when really the game's been in balance," Belichick said. "Whether it be moving the ball to score or making stops defensively, they make the plays in all the critical situations, and that's always the mark of a good football team."
History of Low Scoring
In the last two years, Buffalo and New England games have been relatively low-scoring affairs, and the Patriots have won all four meetings. Last season, the scores were 25-6 in Buffalo, and 24-12 in Foxboro. The year before, the scores were 23-3 in Buffalo, and 37-16 in Foxboro. So three out of the four previous results easily hit the current under.
These games traditionally are tough contests, and it should be the same this Sunday. This game, though, will have the atmosphere of a playoff contest, and that could lend itself to a low-scoring affair. Whoever comes out on top, will have an advantage in the AFC East Conference.
Defense Key to Victory
This game features two of the top-five defenses in the NFL. The Patriots lead the league in total defense, allowing an average of 199 yards per game. Buffalo's defense is ranked fifth, allowing 299.7 yards a game.
The Patriots are first in both passing yards, and rushing yards allowed. The Bills are eighth in rushing yards, and ninth in passing yards.
New England's defense is banged up, however. Defensive end Michael Bennett and linebacker Dont'a Hightower had limited practice this week because of shoulder injuries. They both should be ready to go on Sunday.
Why Buffalo New England Will Go Under
This is a matchup of two strong defenses in a situation that will resemble a playoff game. Low scoring should be the order of the day, especially with New England wide receivers and tight ends banged up.
Buffalo is motivated to beat the Patriots for the first time since 2016, but have to keep this game tight to have any chance to win.
I believe Buffalo will do just that, and though they might not win, I think they will limit the Patriots to two touchdowns.