Lindsey Vonn, 34, won more medals than any other woman in alpine racing history, so it was fitting that she won a bronze medal in the downhill at the World Championship in Sweden in her final race before officially retiring.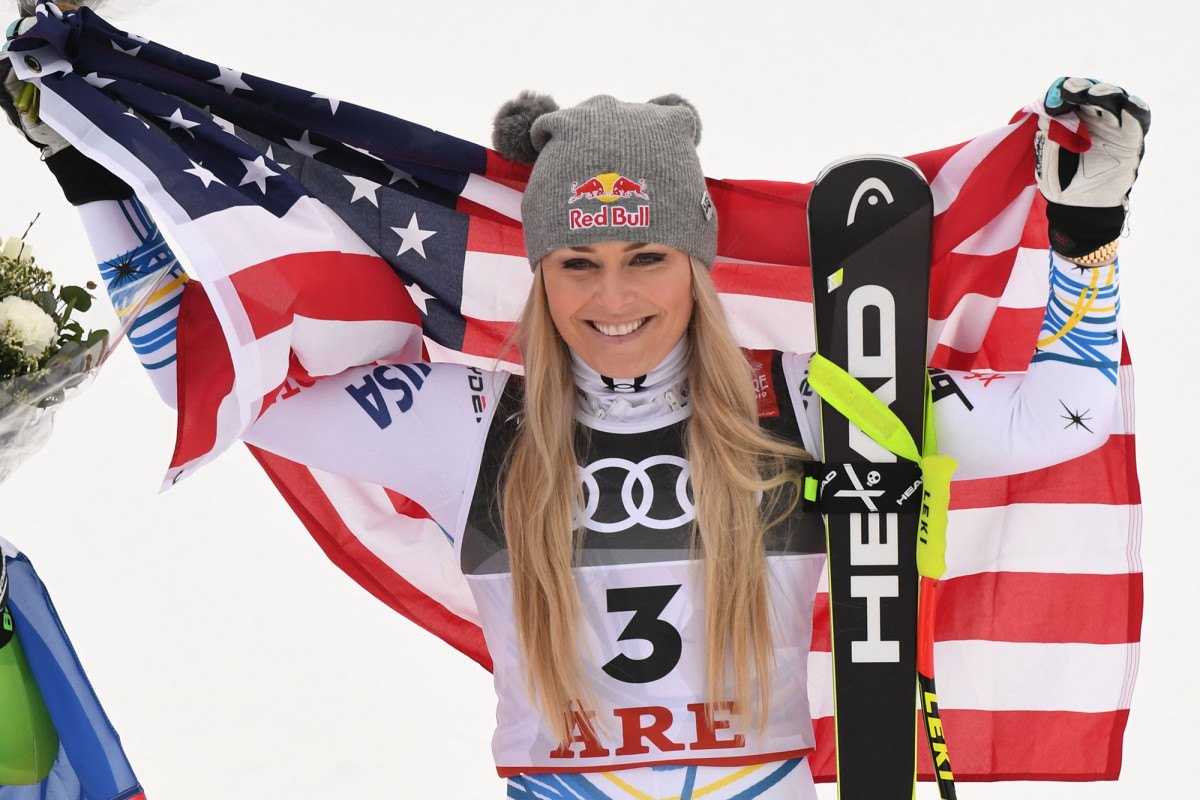 Vonn took third place in the downhill in Are, Sweden to secure a bronze medal in the 2019 World Championships. She became the first female skier to win medals in six different world championships. At 34, she became the oldest woman to win a medal in the world championships.
"I skied with all my heart," she said.
Vonn recently announced that she would be retiring from racing after the World Championship in Sweden. All the wear and tear on her body had taken a toll, including both of her surgically-repaired knees. One time she broke her arm and damaged the ligaments so badly that she had to practice writing the alphabet in order to regain use of her hand.
Vonn won three medals in the Olympics representing the United States of America. She won a gold in the downhill and a bronze in the Super-G at the 2010 Vancouver games. Vonn also won a bronze medal last year at the 2018 Pyeongchang games.
Bronze Equals Gold
Although Vonn did not win the overall downhill championship, she felt the bronze medal was as good as gold.
Vonn had a blessing from Mother Nature. A massive snowstorm hit the mountain on the morning of the race. Due to windy conditions and fog, the organizers started the downhill from an alternative starting position.
"It really helped me to start lower down," said Vonn. "The upper section was a bit bumpy and with my knee it's really hard on the body. I knew I had a good chance and thankfully right before I went, exact opposite of the Super-G, the sun came out. I was like, this is it. This is my day. I just charged. I gave it everything I have like always."
The lower starting gate and shorter course favored Vonn's bum knees.
Five years earlier, Vonn torn her ACL and MCL, which also included a tibial fracture.
Back to Where It All Begins
In 2007 on the same mountain, Vonn made a name for herself at the World Championships in Are, Sweden. She won a pair of silver medals and she has not looked back since.
At the 2010 Winter Olympics in Vancouver, Vonn became the first American woman to win the downhill when she secured a gold medal. She won two medals that year including a bronze in the Super-G.
LINDSEY VONN
Age: 34
Hometown: Twin Cities, Minnesota
Olympic Gold Medals: 1
Olympic Medals Total: 3
World Championship Medals: 8
Wins – World Cup: 82
World Cup Titles: 4
Ingemar Stenmark's holds the all-time record with 86 World Cup wins. However, Vonn is second with 84. If Vonn did not miss significant time recovering from injuries after crashes, she would easily beaten Stenmark's mark. She could have possibly even made a run at 100 victories.
At the age of 17 and skiing under her maiden name of Lindsey Kildow, she took sixth in the 2002 Winter Olympics in Salt Lake City, Utah.
When she was 21, Vonn suffered a scary crash in Turin. She had to be helicoptered off the mountain and thought her career had ended. She battled back, thanks to her husband and coach, Thomas Vonn.
Bounce Back
There's a well-known Chinese proverb: fall eight times, get up nine. Many athletes adhere to that motto about overcoming failure.
Vonn crashed earlier in the week during the Super-G. Despite rib injuries and an obvious black eye, the crash did not deter Vonn. Five days later, she emerged with a bronze medal in the downhill.
"I laid it all on the line," said Vonn. "That's all I wanted to do today. Have to admit I was a little bit nervous, probably the most nervous I've ever been in my life. I wanted to finish strong so badly. So, I put the nerves aside and just enjoyed it. I love going fast. It was a perfect day for downhill."
Vonn finished in third place. Slovenia's Ilka Stuhec won the gold and defended her title. Switzerland's Corinne Suter took down the silver medal. Vonn finished only 0.26 seconds behind Suter.
Many athletes are unable to control their destiny and often retire prematurely due to injuries. New England Patriots quarterback Tom Brady is 41-years old and he wants to keep playing into his mid-40s. It's rare to go out on top, but Vonn managed to secure a medal in her final race.