Running back Le'Veon Bell might be a Pittsburgh Steeler right now, but oddsmakers believe he might land somewhere else before the start of the regular season in two weeks. The disgruntled NFL player has not shown up to training camp for the second consecutive year.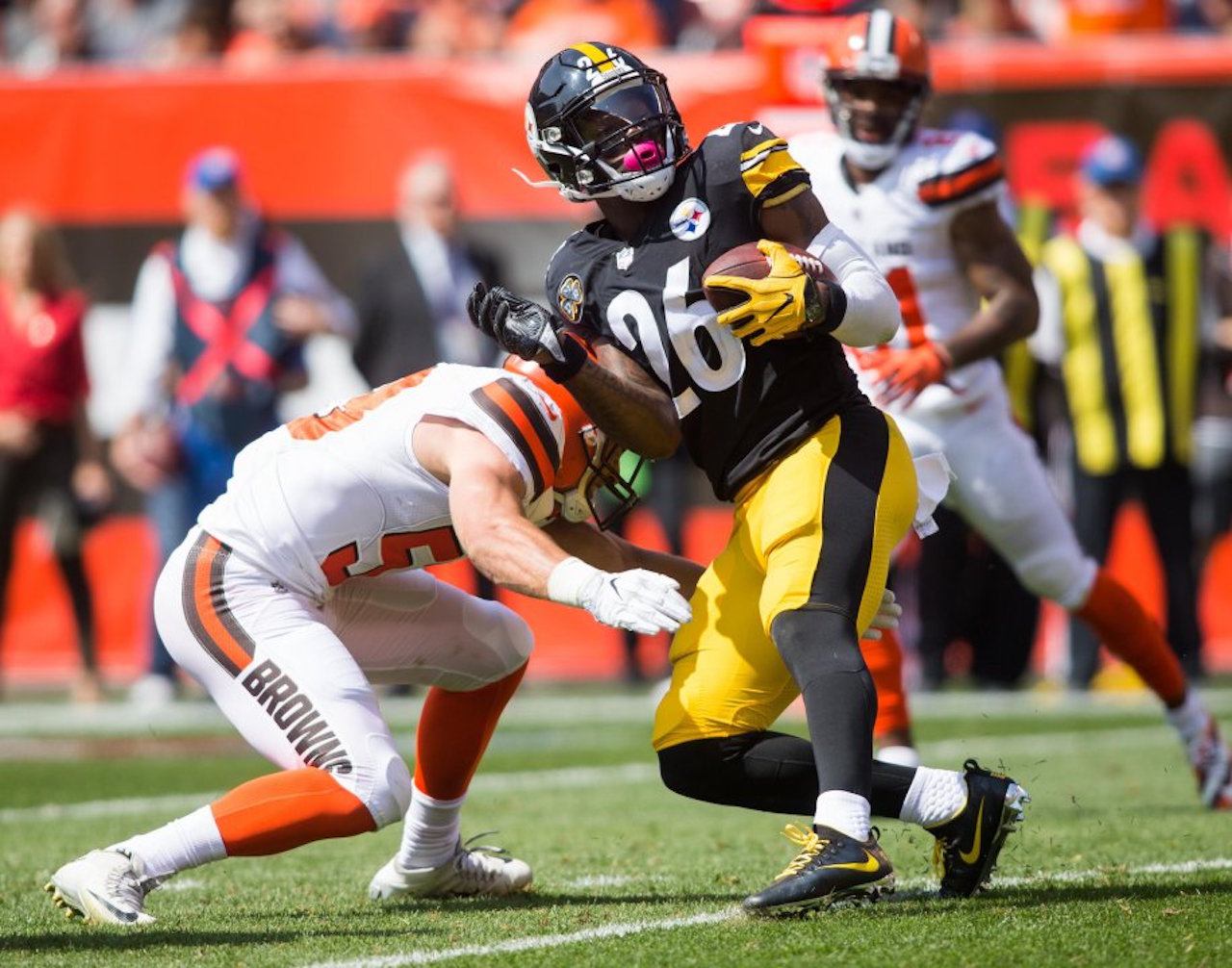 The organization classified Bell with the franchise tag for the second time in as many years, and just like 2017, he was a no show to training camp. Last year he made $12.12 million. This year he is getting $14.5 million.
Bell is one of the premier running backs in the league, and was expecting to be paid along the lines with other elite rushers. Last year he gained 1,291 yards and scored nine touchdowns.
Free Agent Trade Bait?
Bell, 26, is a free agent after this season and will probably not be back with the Steelers. Bovada has a line out on which team he'll be suiting up for in the 2019-20 season — with the Indianapolis Colts as the most likely landing ground at +375. The New York Jets are next at +400, followed by Cleveland at +500, Detroit at +550, and Houston at +600.
The line is +400 that he'll still be with Pittsburgh.
Trading Bell to the Colts makes sense for both teams. The Steelers get rid of a headache and can have second-year player James Conner take over at the position. Indianapolis has a need at running back that Bell could fill, and they have money under the salary cap to sign him after 2018.
Stuck Behind Steel Curtain
For now, though, Bell remains in Pittsburgh, well at least that is what his contract says. He has sequestered himself in Florida, choosing to train on his own. He did the same thing last year, but has changed his routine a bit. Last year he posted updates on his workouts on social media. This year he has been mostly silent.
That has concerned his teammates, who were hoping to stay in touch with him. Center Maurkice Pouncey is one of the leaders of the team, and said he hasn't heard anything.
"I wish I knew," Pouncey said. "He's kind of kept to himself about it."
Bell has said he wants to keep himself injury-free, and can do that if he doesn't participate in training camp. Last year he showed up after the fourth preseason game, but was criticized for not being in football shape.
Pouncey was hoping he gets to camp sooner than that this year.
"With the business part of it, you hate to even comment on it," Pouncey said. "It's their own decision how they make it … I hope he shows up next week. We've got Carolina. We could get some practice reps in with him, see how things turn out. I'm pretty sure he's in great shape."
Coach Mike Tomlin isn't so sure that his player will be ready to go if he came to camp as early as next week.
"I'm hopeful that he'll get to us sooner," Tomlin said. "I'm hopeful that he'll be in better condition even than he was a year ago."