The defending champion Tampa Bay Buccaneers were shut out by the New Orleans Saints on Sunday Night Football, but they also suffered a huge loss when their starting running back went down. With Leonard Fournette sidelined indefinitely with a hamstring injury, the Bucs signed free agent running back Le'Veon Bell.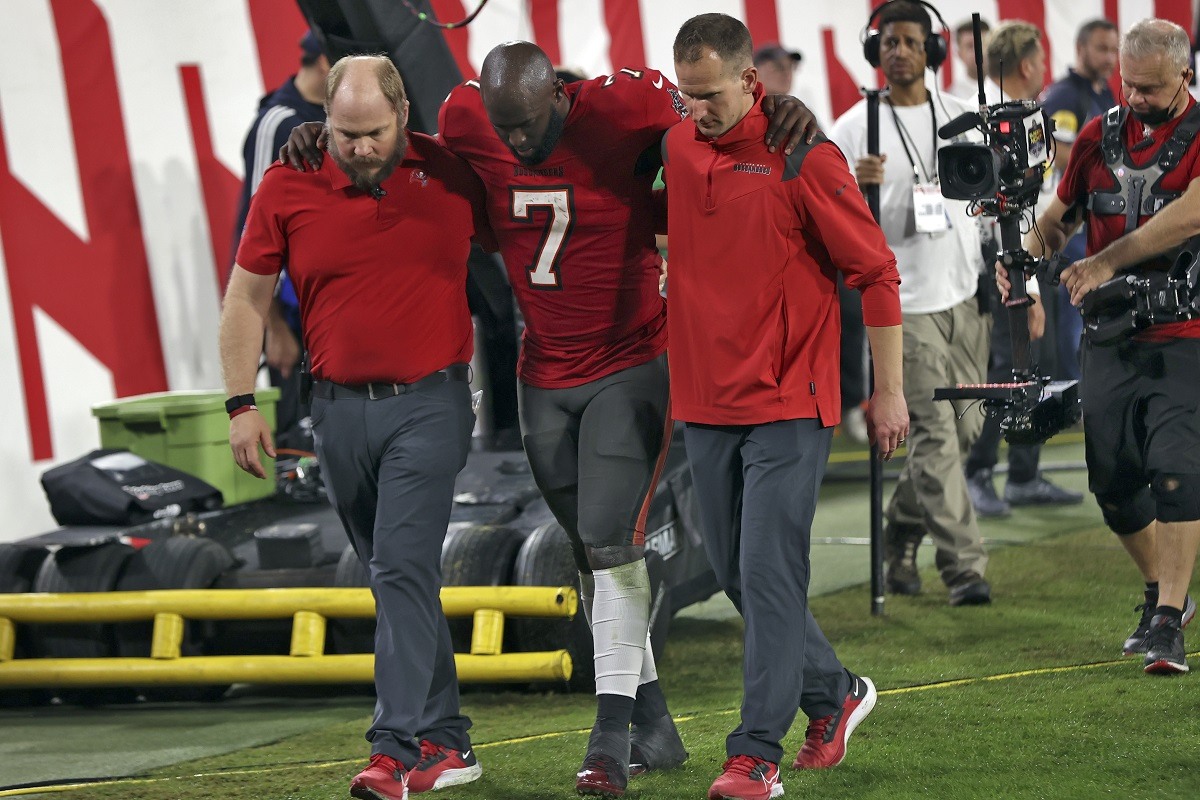 In 14 games with the Bucs this season, Fournette rushed 180 times for 812 yards and eight touchdowns. He averaged 4.5 yards per carry. He also added 69 receptions for 464 yards and two touchdowns.
With Fournette out for an undetermined amount of time, the Bucs need someone like Bell to soak up yards in the final stretch of the season.
The Bucs lost the #1 playoff seed in the NFC when they were overtaken by the Green Bay Packers in Week 15. The Packers now have the best record in the NFL and became the first team in the NFC to reach the 11-win mark. The Packers are now co-favorites with the Kansas City Chiefs to win the Super Bowl at +450 odds, according to the most recent update by DraftKings. The Bucs are no longer the betting favorite, but they're right behind the frontrunners at +650 odds.
Bounce-back with Bell?
Bell hasn't been effective since he decided to hold out in a contract dispute with the Pittsburgh Steelers in 2018. Bell's last stellar season of note occurred back in 2017 when the dual-threat back rushed for 1,291 yards and nine touchdowns with the Steelers. He also added 655 receiving yards and a pair of touchdown receptions in 2017.
After negotiations stalled with the Steelers, Bell sat out all of 2018. The New York Jets signed Bell in March of 2019. Bell inked a four-year deal worth $52.25 million, including $35 million in guaranteed cash, but he didn't even last two seasons before he wore out his welcome with Gang Green.
He didn't get along with head coach Adam Gase, but then again, did anyone? The LOL Jets cut the mercurial Bell a couple of games into the 2020 season. You know the saying, "One man's trash is another mantlepiece?" Well, Andy Reid went dumpster diving and took a flier on Bell.
In 2020, Bell appeared in nine regular-season games with the Chiefs, but he butted heads with Reid over his lack of playing time in the postseason.
Bell spent a brief stint with the Baltimore Ravens earlier this season. The Ravens were decimated with injuries in September, including nearly all of their top running backs like JK Dobbins and Justice Hill. Bell rushed 31 times for 83 yards and two touchdowns. He averaged only 2.7 yards per carry in limited action as a backup. Bell didn't work out with the Ravens, so they cut him after five games. Bell had been in limbo since then.