LeBron James made a cameo in the Drew League in South Central LA for the first time since the NBA Lockout in 2011, and he did not disappoint fans with 42 points in a victory. Despite rumors, Kyrie Irving was a no-show in his Drew League game and was spotted giving tips and pointers at a girls basketball camp in the Valley instead.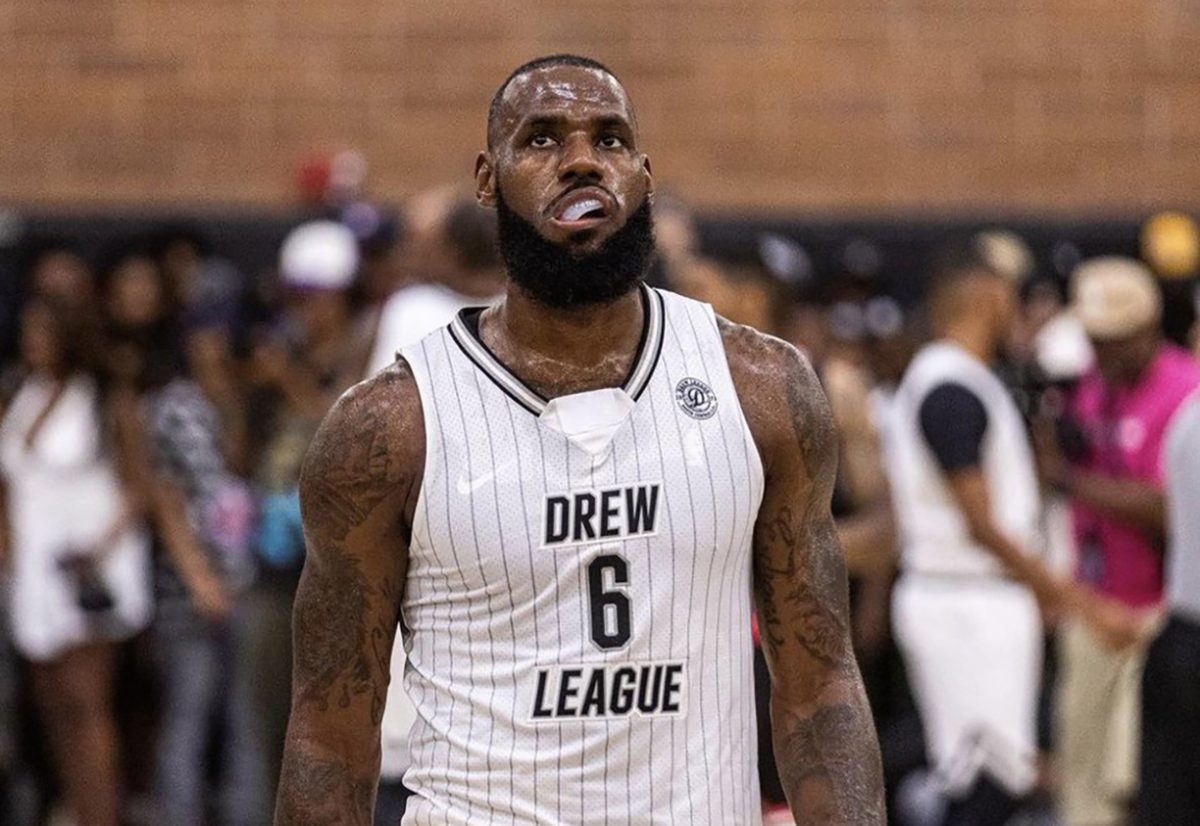 The Drew League has been going on since 1973 when it was created by Alvin Wills — a teacher and coach at Drew Middle School — who formed a six-league team for local kids. Over the years, the Drew Summer League attracted amateurs and pros from all over the world and it eventually got sponsorship from Nike.
The Drew League saw an influx of superstars during NBA lockout in 2011, including LeBron and Kobe Bryant. As the story goes, Baron Davis invited LeBron to watch a Drew League game but he got so pumped up by the action and the buzz of the crowd, that he asked if he could play in the next game.
LeBron made a triumphant return to the Drew League 11 years after his first appearance. It was also the first public viewing of King James hooping it up after the end of a disastrous season with the LA Lakers.
Thank you @DrewLeague!! Loved the energy from start to finish! All for the city of 👼🏼's!! 🙏🏾🤎✊🏾👑 https://t.co/U4wovXaUuz

— LeBron James (@KingJames) July 16, 2022
LeBron: 42 Points and the W
DeMar DeRozan and Casper Ware invited LeBron to join their squad — MMV Cheaters — in a game against Black Pearl Elite. LeBron helped MMV Cheaters rally back for a seven-point deficit in the fourth quarter.
LeBron hit one-of-two free throws late in the game to put MMV up by two points. Ethan Alvano from BPE — who plays pro ball in South Korea — missed a 3-pointer at the buzzer and MMV held on for the victory. When the buzzer sounded, LeBron tallied 42 points, 16 rebounds, four steals and three assists.
"LeBron's a superstar so for him to come here to the middle of the hood where regular people are every day that look up to him and grace these people with his presence, it's super dope," said Alvano. "I'm glad he did it and it's great for the community."
LeBron struggled from 3-point range shooting just 2-for-13, but he was 16-for-23 inside the arc. Despite the poor 3-point shooting, LeBron dazzled the crowd who lapped up every second.
"I'm 100 percent healthy," said LeBron.
"That's a lifelong dream to play against LeBron James," added Alvano. "Someone that I grew up watching, someone I grew up idolizing. It was an honor, it was a blessing to share the court with him."