The big question on everyone's mind in Brooklyn was whether or not Kyrie Irving would remain with the Nets after contract extension negotiations hit a snag. Irving chose to stay in Brooklyn and, with a one-year player option in his contract worth $36.5 million, he made a huge decision to not become a free agent.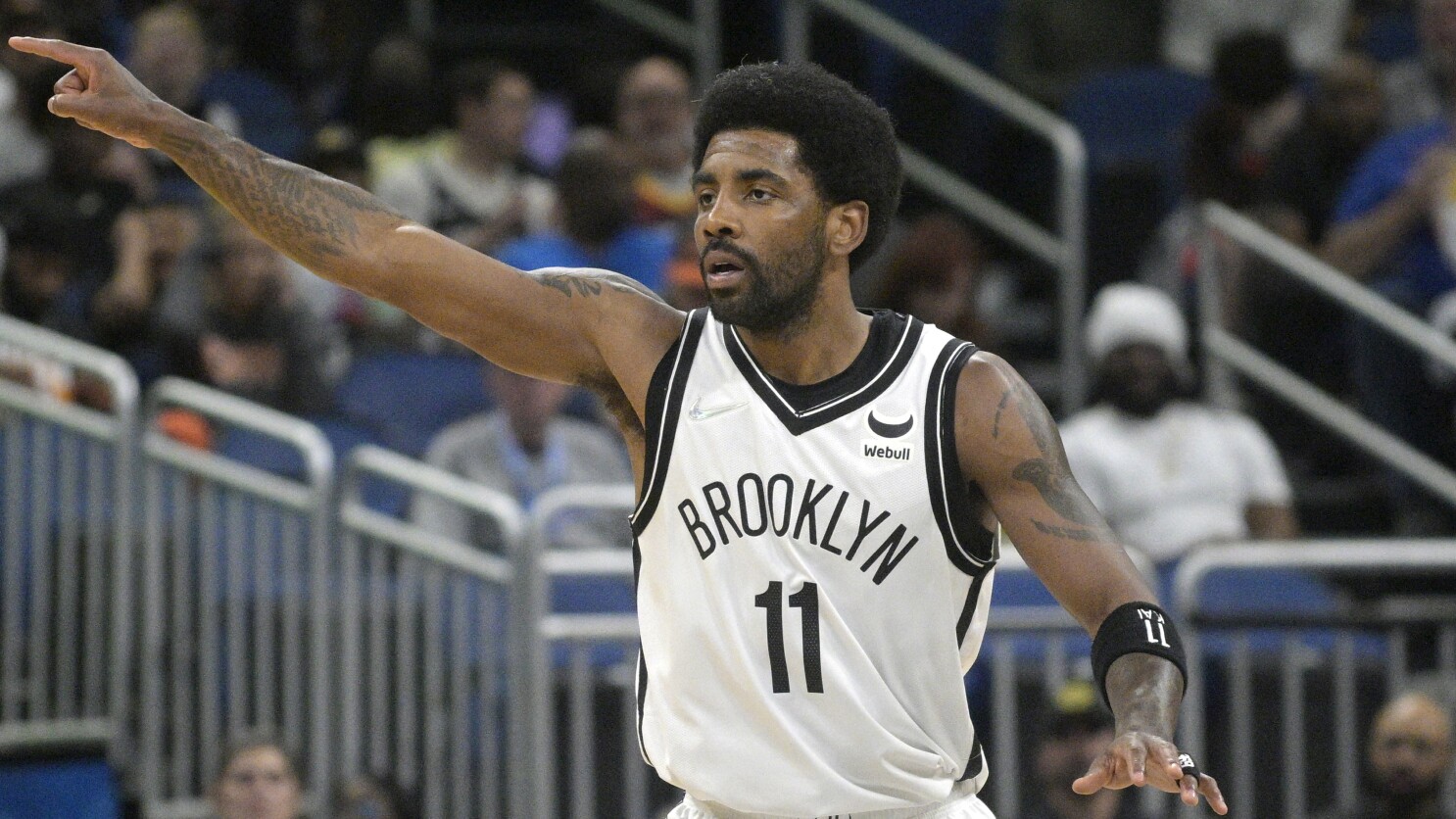 Rumors swirled last week that Irving would leave Brooklyn and play for a different team like the New York Knicks, Los Angeles Lakers, LA Clippers, or the Miami Heat. There were numerous scenarios involving each team that mostly centered around a sign-and-trade.
On Monday, it looked like the Lakers were the only team truly interested in acquiring Irving. The LA Times reported that Irving could sign a mid-level veteran contract worth just $6.3 million to help LeBron James and the Lakers win a title in 2023. However, that was only a rumor because Irving decided to stay with the Nets.
"Normal people keep the world going, but those who dare to be different lead us into tomorrow," said Irving. "I've made my decision to opt in. See you in the fall."
Of course, with Irving potentially jumping ship, word leaked out that Kevin Durant would demand a trade if that was the case. Durant and Irving joined the Nets together in hopes of securing the franchise their first-ever NBA championship, but their tenure in Brooklyn has been nothing short of disappointing.
Nets could still trade Irving
Irving wanted a max contract extension, but the Nets were hesitant considering he played only 103 games since joining the team due to injuries, personal reasons, and his vaccination status.
When negotiations stalled, it looked like Irving would become a free agent and secure a new deal with a sign-and-trade. With Irving opting in this season, any notion of a sign-and-trade with another team is now off the table. However, the Nets could still deal Irving in a trade, as he doesn't have a no-trade clause. Despite his mercurial and unpredictable nature, Irving will be in the final year of his contract, which could be enticing for some teams looking to dump salary.
When Irving — a seven-time NBA All-Star — suited up for the Nets for the past three seasons, he excelled, averaging 27.1 points and 6.0 assists per game while knocking down nearly half of his shots from the floor, including 40.6% from 3-point range.
There was a meme going around last week that listed Irving's 103 games in three seasons compared to 104 games from Kevin Looney this season (including the playoffs) with the world-champion Golden State Warriors.
Irving could still sign an extension where he would get roughly $43.8 million per season, and it looks like that potential contract extension will be the talk of Gotham for the next 12 months.
Games played:

103 — Kyrie in 3 Nets seasons
104 — Looney this season@NBAMuse24 pic.twitter.com/XLHGpNGAqQ

— StatMuse (@statmuse) June 21, 2022
Betting the Nets
With Irving returning, the Nets still have a strong squad that includes Durant, Joe Harris, and Ben Simmons. Harris — the Nets' most valuable 3-point sniper — missed most of last season with a serious ankle injury, but is expected to make a full recovery.
Simmons joined the Nets just before the 2022 All-Star Game in a trade with the Philadelphia 76ers for James Harden. Simmons didn't play a single minute during the regular season or postseason. Initially, he wasn't basketball ready, either mentally or physically. He tweaked his back while getting into shape, which kept him out of the lineup. Simmons underwent back surgery in early May and is also expected to be ready for the preseason.
The Nets were a popular pick to win the 2022 NBA title, but they failed to live up to lofty preseason expectations. The Nets were 44-38 in the regular season and finished seventh overall. They secured the #7 seed in the postseason via the Eastern Conference Play-In Tournament. The #2 Boston Celtics swept the Nets in the first round of the playoffs.
The Nets are +700 odds to win the 2023 NBA championship, according to DraftKings and are the fifth-highest team on the futures board. You can back the Nets at +310 odds to win the Eastern Conference, but they're third on the board trailing the Boston Celtics (+265) and Milwaukee Bucks (+295).