Kyle Busch doesn't think it was a coincidence that he was critical of NASCAR's new rules package two weeks ago at Dover, and then was penalized last Sunday at Kansas Motor Speedway. Busch was insinuating retaliation by rules officials after he was critical of the new rules package.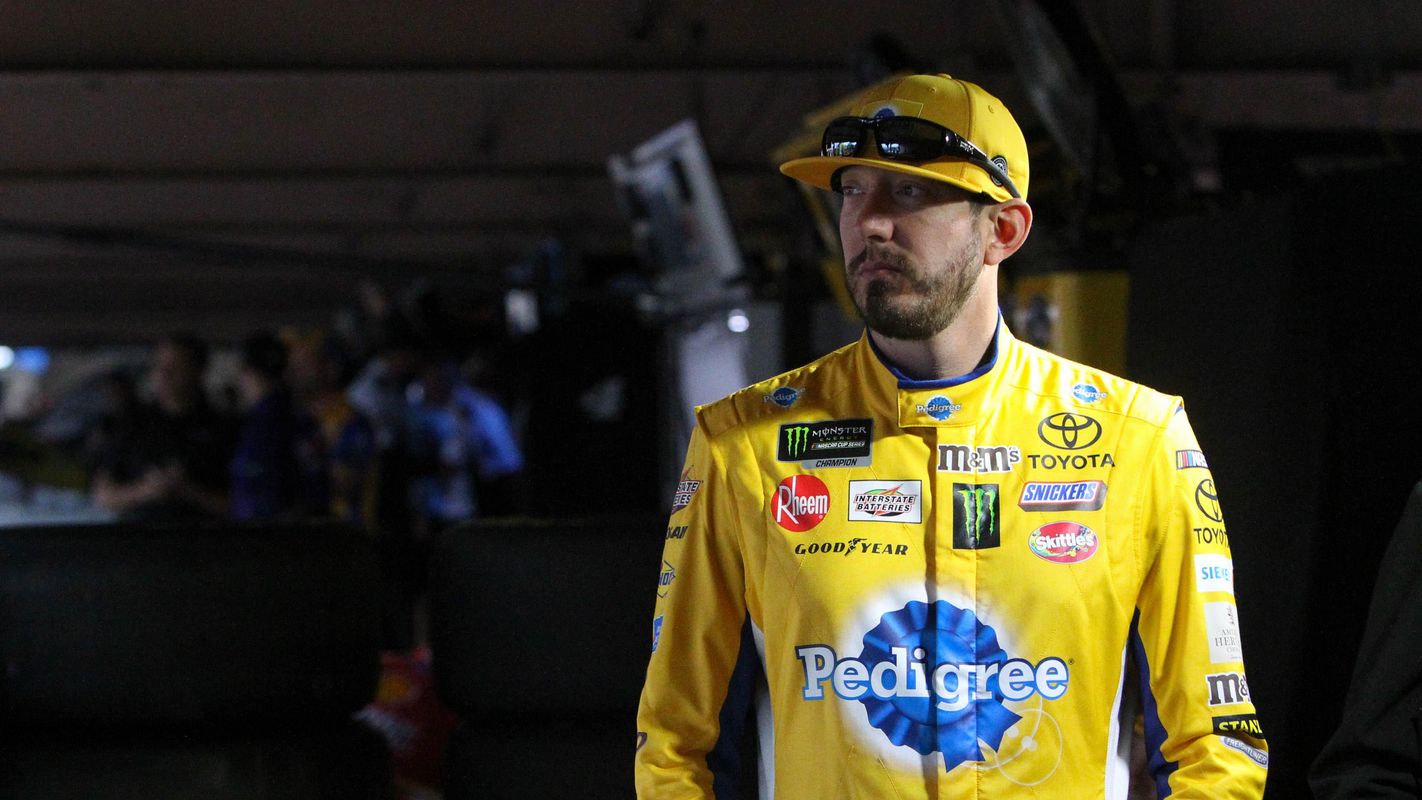 With about 70 laps remaining Busch was in second place and entered pit row. It was then that he made the violation of clipping more than three boxes as he came to his own pit area. Drivers are only allowed to clip three boxes, including their own. Busch clipped each pit box from No. 25 through his own at No. 21.
When he was informed of the penalty that was called in by the tower, Busch was upset, according to Racing News.
"I swear, anytime you say anything you get s*** handed to you," Busch said on the radio. "But yet, others do it and it ain't for them."
Busch's crew chief, Adam Stevens replied that he counted the boxes and that Busch had driving through four of them.
Because of the penalty, Busch had to restart at the tail end of the pack. He eventually ended up with a tire rub that forced another pit stop. He finished the race in 30th place.
That ended his streak of consecutive top-10 finishes to start the season at 11. He had tied Morgan Shepherd, but lost out on a chance to break the record.
More Fireworks at Kansas Speedway
The Busch incident wasn't the only controversy last Sunday. Busch teammate Erik Jones was on the receiving end of Clint Bowyer's ire after Jones blocked Bowyer in the late stages of the Digital Ally 400.
Bowyer confronted Jones after the race, and told Fox Sports after that he thought it cost him a higher finishing position.
"I guess that's what he wants, to wreck in front of the field," Bowyer said. "When you've got a run like that, you just don't move up. I should have just wrecked him I guess."
Jones defended his actions and said they were necessary with the new rules package.
"You can get some big runs with this package and it really lends to a lot of big moves and unfortunately, you're going to have to throw big blocks to defend those at the end of the race especially," Jones said. "It changes a little bit."
All three Manufacturers in the Money
For the first time this season, Ford, Chevy and Toyota took one of the top 3 positions.
Brad Keselowski won the race with his Ford, and was followed by Alex Bowman driving the No. 88 Chevrolet, and the No. 20 Toyota driven by Erik Jones.
More Lug Nut violations
Keselowski's victory was not without a little letdown. Keselowski's crew chief Paul Wolfe, was one of two crew chiefs that was fined $10,000 for having one unsecured lug nut each.
Peter Sospenzo, crew chief on Quin Houff's No. 77 car was the other penalized.