The NASCAR Monster Energy Cup Playoff begins on Sunday at Las Vegas Motor Speedway with the South Point 400, and Kyle Busch is the favorite. He's the top choice, not only to win the opening race, but the Cup itself. Busch is a 9/2 pick to win at his home track, and a 7/2 pick to win the playoff, which concludes on Nov. 17 at the Eco Boost 400.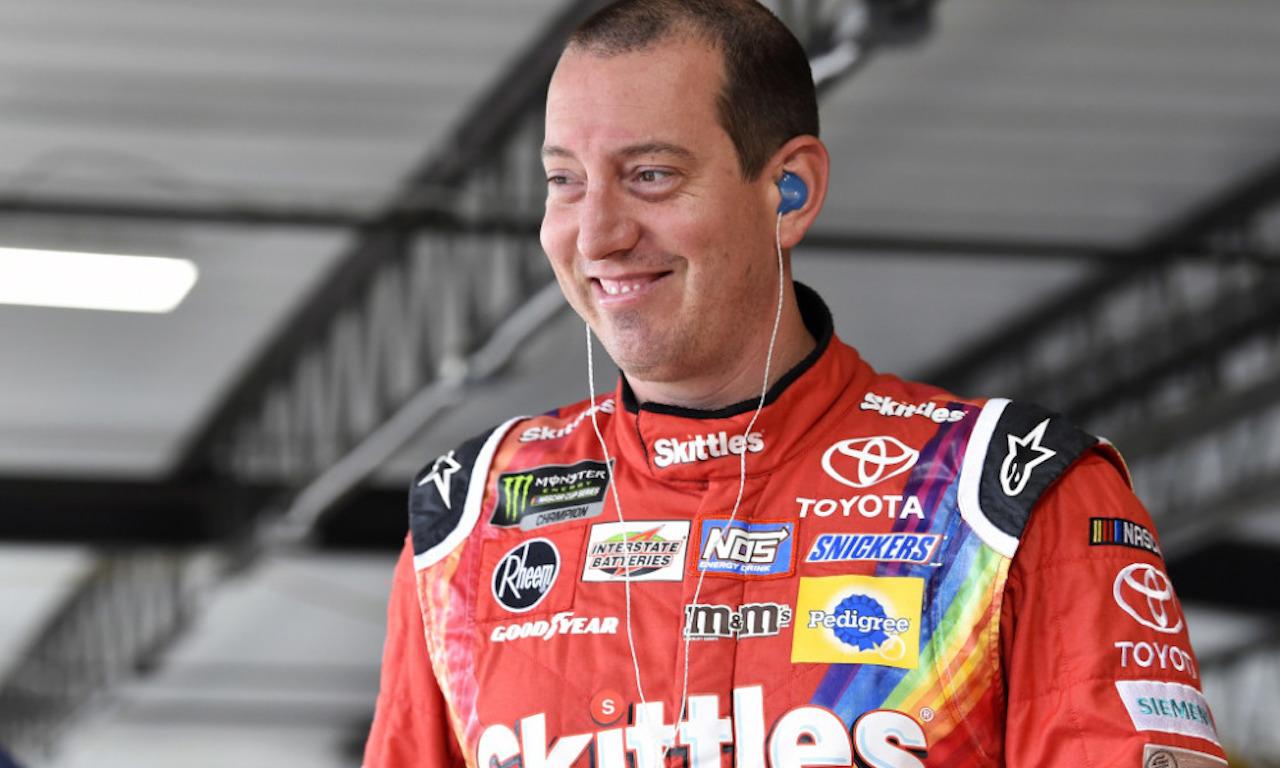 Busch's record at Las Vegas is solid. He won there in 2009, and has five top-10s in his last seven races there. A four-time winner this year, Busch hasn't seen victory lane since June, though he's quick to point out he has had longer winless streaks, and is ready for his fifth win.
"It's definitely time to try to get to victory lane, and try to put ourselves in a good spot," Busch said. "You've got to qualify well — we're not qualifying well — to have good pit selection, so we're not having good pit selection. We just have to improve."
Last week's race was concerning to Busch. His engine died and he didn't finish the race, the first time that's happened all year.
"Things could be a little bit better with having a little more momentum," Busch said. "We'll just focus on Vegas and, hopefully, go there and have a good run. We struggled a little bit there in the summer race."
Busch has run well with this type of race package. The cars will feature aero-ducts and engines producing 550 horsepower.
"Vegas always means a little bit more pressure – more pressure on myself – just because it's the hometown and you want to win there," Busch said. "Thankfully, I have won there and I've knocked that one off the list, but certainly, you want to win there every year. I love Vegas, the atmosphere and everything going on around that place."
Hello, Newman
Driver Ryan Newman finds himself in a similar position to the one he faced in 2014. That year, the 41-year-old grabbed the last playoff spot, just like he did this year.
Then, Newman worked his way up the standings and found himself in the Big 4 going into the last race. He battled Kevin Harvick for the championship, and came up just short, finishing second.
"We're excited to have made it to this point and secure our well-earned spot in the playoffs," Newman said. "Now the plan is simple: go have fun and continue to put our best foot forward during this three-week stretch, and the results will take care of themselves," Newman said. "We were able to test at Las Vegas back in the preseason with the new package, so we have some good notes heading into the weekend."
Newman is currently 100/1 to win both the South Point 400 and the Cup Series.
Hot Harvick Another Possibility
One of the hottest drivers in NASCAR right now is Kevin Harvick. He struggled the first part of the season, but still managed to finish fourth at Las Vegas in the Spring. He won three of his last seven races, though, including last week's regular season finale at Indianapolis.
"I think we've definitely made some strides in getting where we – closer to where we want to be," Harvick said. "I think we still have some things that we have to work on at certain styles of racetracks. But this is survive-and-advance, and you don't necessarily have to have the fastest car. We had the fastest car (at Indy), maybe not the best-handling car, but we survived, and really a day like that is a lot like how you're going to have to approach every race in the playoffs."