Kurt Busch got two breaks in the span of less than a week, one unfortunate, and the other lucky. Two Sundays ago, Busch was in the lead at the Coke Zero Sugar 400 when he made a pit stop late in the race.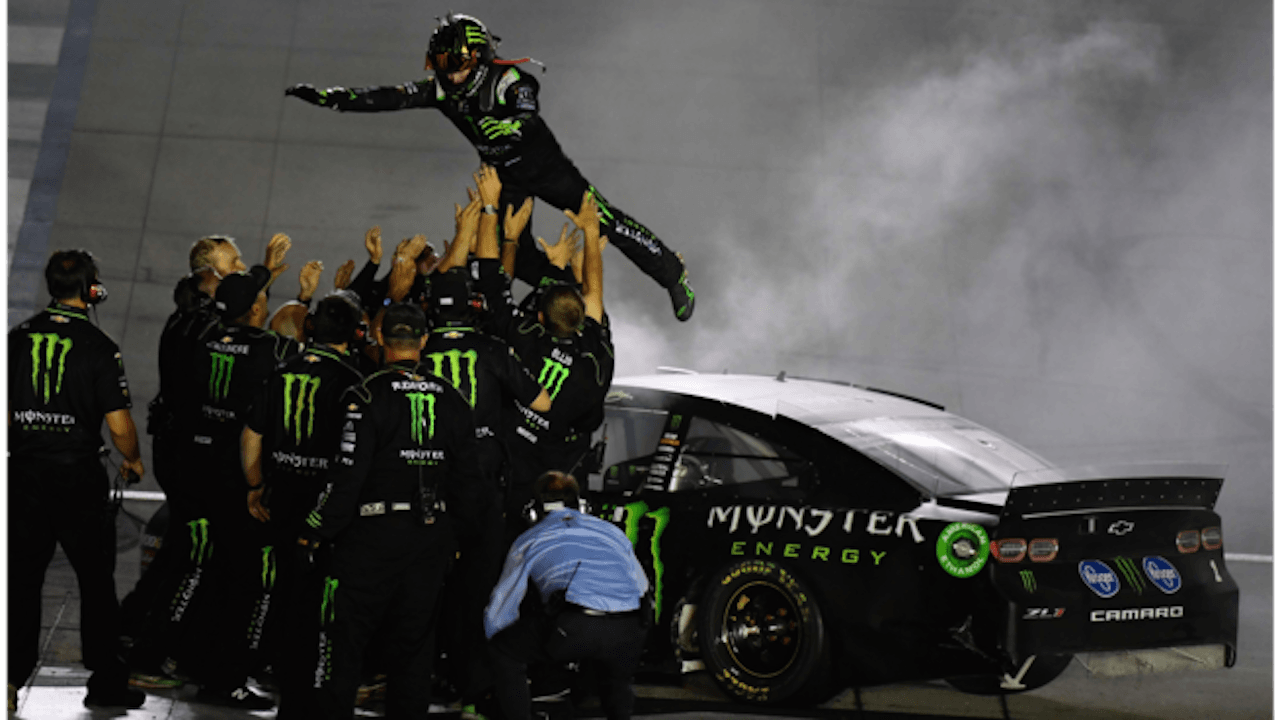 The strategy was Busch was hoping for a rain-shortened race, and he could hold on to the lead. But officials gave the one-to-go signal with 33 laps remaining, so Busch went to pit row.
Lightning then hit nearby, and the restart was called off by officials. That left Justin Haley in the lead, and he was named the winner.
"I was just on the wrong side of a lightning bolt there," Busch said after taking 10th place. "Judgment call."
Six days later at Kentucky, Busch got a lucky break that helped him beat little brother, Kyle. Kyle Busch was in the lead, and Joey Logano in second, when Bubba Wallace caused a caution flag with a flat tire. That set up
But a caution came out for Bubba Wallace's flat right-rear tire and subsequent spin and set up a two-lap race to the finish. Kurt Busch took advantage of the pit and replaced all four tires. That move probably won him the race.
"Fast car, we had lap time, and we got a nice lucky break to get a shot at it at the end," Busch said.
Kyle Busch said his brother changing all four of his tires, was most likely the difference.
"I didn't know that they had four tires, so I guess that probably had some of the difference," Kyle Busch said. "I knew I cleared him into [turn 3 on the penultimate lap] and if I stayed in the gas I was never going to make the exit, I was going to plow the fence but maybe I should have just gotten in front of him and messed up his air. It's so easy to do with these cars. It's pretty much just air games."
Gunning for More
Busch's victory last week made it three in a row for Chevrolet, and with Chase Elliott's win at Talladega, Chevys have four victories. That is as many as they had all last season, and while there has been marked improvement, Jim Campbell, vice president of performance and motorsports for Chevrolet, wants more.
He was on "The Morning Drive" on SiriusXM NASCAR Radio on Wednesday, and said having the Chevy teams work together has been a big reason for the success.
"We have really, really, I think, increased the collaboration (among Chevrolet teams) to another level, and I think we need to because we've got to put more wins on the board," Campbell said. "The Chevy camp is used to putting 10, 12, 15 wins on the board a year. Right now, we're at four. We expect more of ourselves. I know the teams are looking for more wins and I'll call it top-five finishes. Talladega was kind of a turbocharger for us to get everyone really working at the next level."
Though drivers Elliott, Busch, Alex Bowman, and Justin Haley have victories, Campbell said there is room for improvement.
"I look at the trajectory," Campbell said. "Are we on the trajectory up or are we flat or are we down? I would say the momentum is going up, but it's all performance based. We've got to put wins on the board, more top 10s."
This Week's Odds, Pick
The drivers are in New Hampshire for the Foxwoods Resort Casino 301. Kyle Busch is the favorite at 5/2, with Martin Truex Jr. next at 4/1. We like Denny Hamlin at 9/1, who won here in 2017.