Other than his wife, the only people rooting harder for Kurt Busch to win last weekend's Daytona 500 were those in charge of Las Vegas Sportsbooks.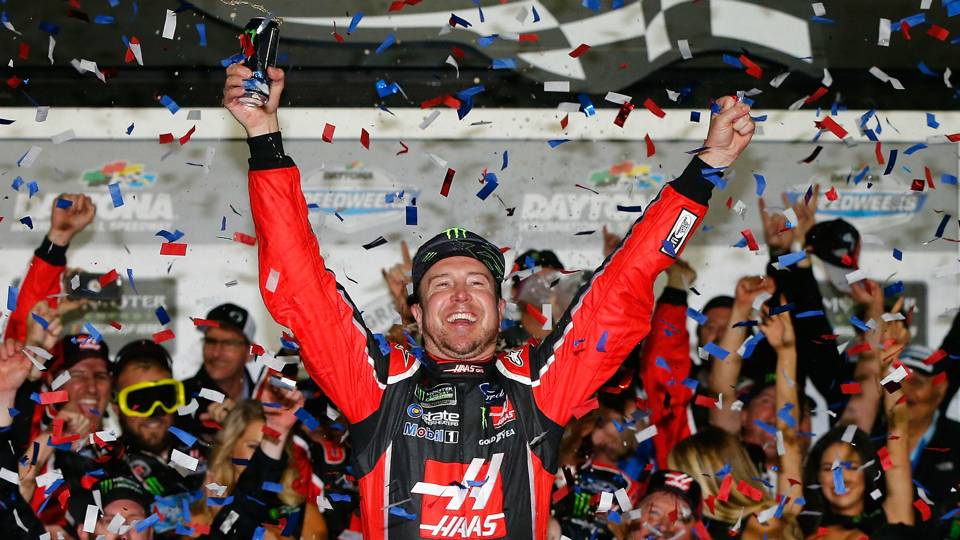 The Sin City resident was previously winless at the opening race of the NASCAR season and opened as a 20-1 longshot. His numbers went up even more as bettors stayed away and he closed at 28-1.
Meanwhile one of the pre-race favorites Chase Elliot got bet down from 15-1 to 7-1 and there was a heavy amount of action on the pole position winner.
William Hill Sportsbook Director, Nick Bogdanovich said there were some nervous moments on Sunday.
"We only really had two (possible) losers in the race: Danica Patrick and Elliott," Bogdanovich told the Las Vegas Review-Journal Newspaper. "We had so much action on him, it was crazy."
Casino's Anxiety Redlines Until Last Laps
The competition gave Bogdanovich and others nervous moments as Elliot was leading with less than five laps remaining.
"We really needed Elliott to collapse at the end," Bogdanovich said. "I'm glad Busch chased him down."
The newlywed got some luck as his foe's car ran out of gas with three laps remaining. Then he passed Kyle Larson on the final go around when he also ran out of gas.
It was his 28th victory, but his first at the iconic Florida track in 17 attempts. He had previously finished second three times.
"The more I run this race, the more I've learned to throw caution to the wind and let it rip," Busch said afterwards.
Betting on Sport May Become More Popular
The Daytona 500 has always been a favorite race for wagering and Bogdanovich said it is as popular as the Masters Golf Tournament.
"The Daytona odds are up for so long and the Masters are up forever and there's a huge handle on it," he said. "There's so much fascination with those events. It's like the regular Joe always has $10 on Daytona and the Masters."
But changes in format and rules might make other contests in the circuit more appealing to gamblers.
Now there are three stages in a race and drivers will be trying to capture a stage, in addition to finishing No. 1 at the end. This will give fans three opportunities to bet a race as opposed to just one and may stimulate more action at casinos.