The English Football Association suspended Atletico Madrid defender Kieran Trippier for 10 weeks, citing multiple breaches of gambling regulations for soccer players under the FA's jurisdiction.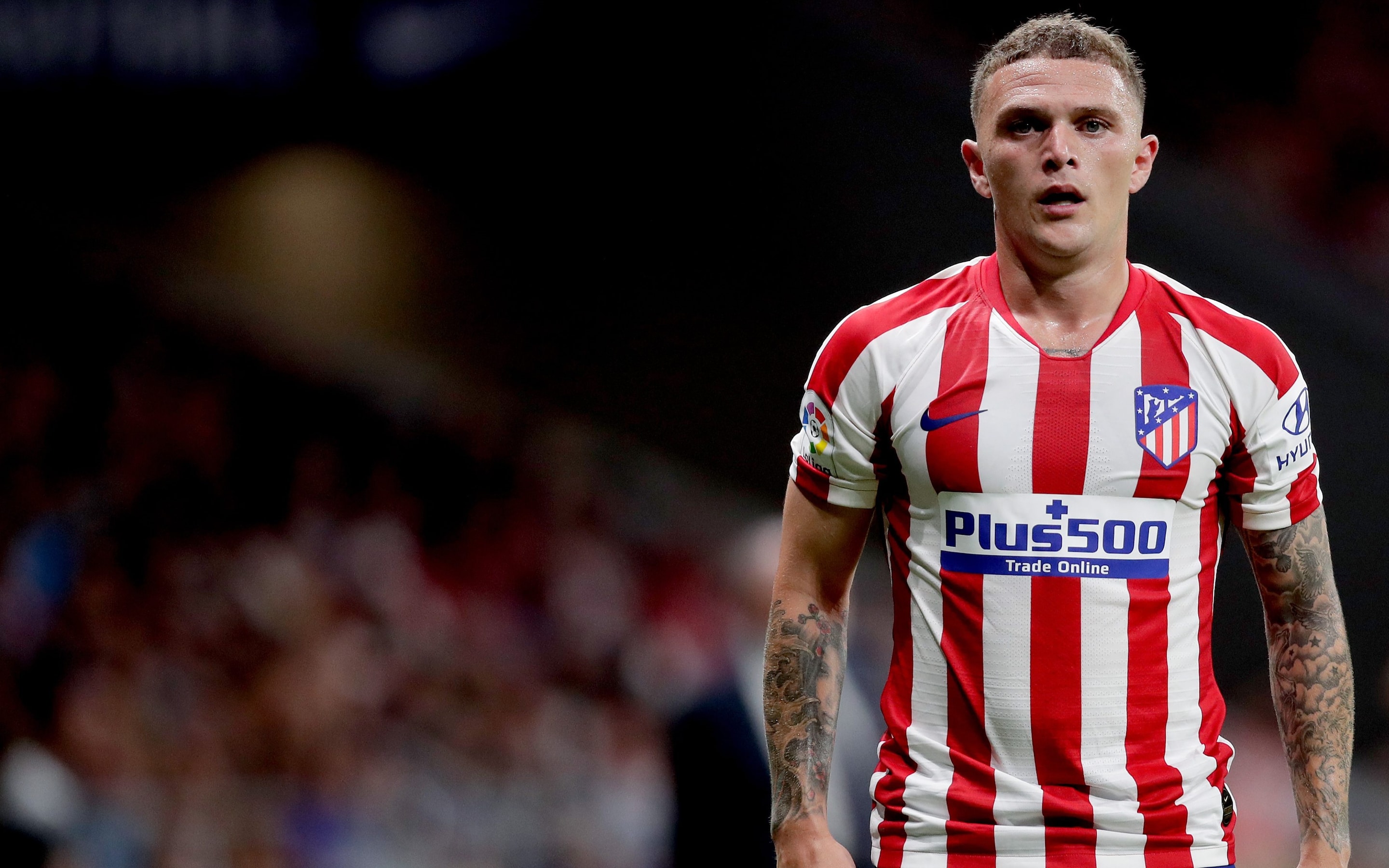 Trippier, who's represented England on 25 occasions since 2017, will also pay a fine of £70,000 ($94,400), the FA announced on Wednesday.
Violations Remain a Mystery
The 30-year-old Trippier denied being guilty of seven breaches of FA Rule E8, which covers betting by participants in the English soccer system. The FA hasn't specified what the alleged breaches were, but said that they all occurred in July 2019, around the time Trippier transferred from Tottenham Hotspur to Atletico.
From 🏴󠁧󠁢󠁥󠁮󠁧󠁿 to 🔴⚪

𝗞𝗶𝗲𝗿𝗮𝗻 𝗧𝗿𝗶𝗽𝗽𝗶𝗲𝗿 & 𝗧𝗼𝗻𝗶 𝗗𝘂𝗴𝗴𝗮𝗻's journey from England to Atleti… ⚽@trippier2 | @toniduggan pic.twitter.com/Bg1KOhbHxZ

— Atlético de Madrid (@atletienglish) August 9, 2020
"An independent regulatory commission was appointed to hear the case, with four of the alleged breaches found proven and three dismissed during a subsequent personal hearing," The FA said in a statement. "The independent regulatory commission's written reasons for its decisions and the associated sanction will be published in due course."
The ban will cover 13 Atletico matches, including the first leg of the club's Champions League matchup against Chelsea on Feb. 23. Trippier will return just in time for Atletico's derby against Real Madrid in March.
Trippier initially denied all charges publicly in May.
"While a professional footballer, I have at no stage placed football-related bets or received financial benefit from others betting," Trippier stated at the time.
FA Ruling Angers Atletico
Atletico has already signaled that it may want to fight the ban. The Spanish club says it only became aware of the suspension when the FA published its statement, according to a report by The Athletic. Atletico thus believes it can continue to select Trippier during the supposed suspension period.
Trippier retains the right to appeal the suspension, and Atletico could bring the issue to the Court of Arbitration for Sport. Atletico noted that Trippier won't miss any England international matches, and that the Champions League match he will miss is against an English club, according to The Athletic.
According to FA rules, players may not place bets related to football, or provide confidential information to anyone who could place such bets.
Trippier is an integral member of both the England and Atletico squads. He's the only Atletico outfield player to play every minute in each of the club's 13 La Liga matches this year. Trippier captained England against Wales in October, and has become a regular starter for the nation in important matches.
Trippier is not the first English player to face discipline related to betting activities this year. In March, the FA banned striker Daniel Sturridge through June 17 after finding him guilty of providing insider information about his transfer from Liverpool to friends and family.
Initially, Sturridge faced only a six-week suspension. However, the FA appealed that ruling to an independent panel, which increased the punishment.
Atletico led La Liga heading into Wednesday, with Bet America pegging the club as a +120 favorite to win the Spanish league over rival Real Madrid (+125) and FC Barcelona (+450).