Khalil Mack was traded by the Oakland Raiders to the Chicago Bears on Saturday, and then was quickly signed to the largest contract for a defensive player in the NFL. Mack had been holding out of Raiders training camp and had expressed a desire to become one of the highest paid players in the league, either with or without Oakland.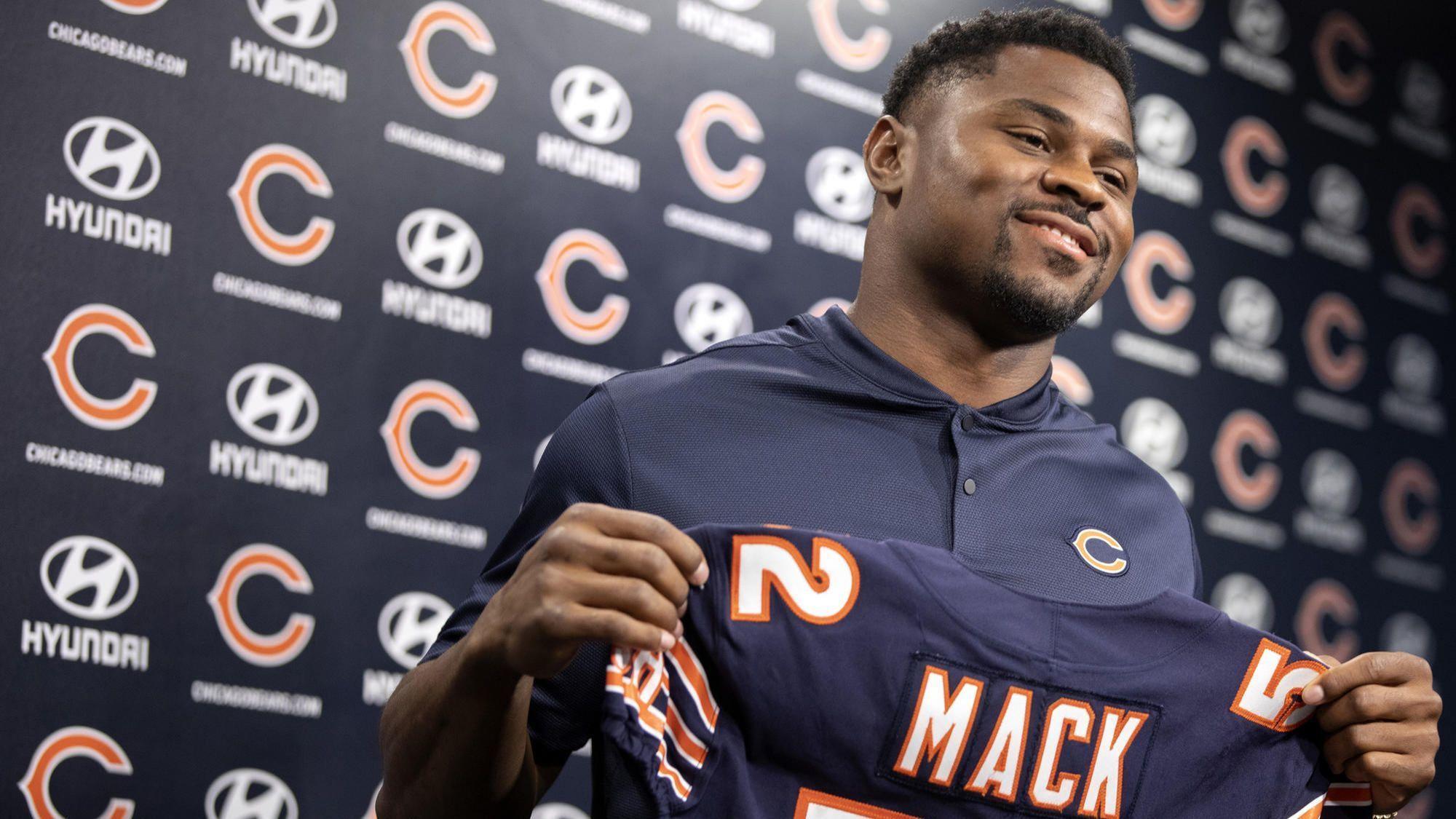 The Raiders received first-round picks in 2019 and 2020, a third-round pick in 2020, and a sixth-round pick in 2019. The Bears also got a second-round pick in 2020, and a conditional fifth-round pick in 2020.
Shortly after Mack was traded, the Bears signed him to a six-year, $141 million contract extension, that puts him up pay wise with some of the highest-paid quarterbacks in the league, including Green Bay's Aaron Rodgers, and Atlanta's Matt Ryan.
"I've always thought of myself as the best defensive player in the league, and I want to play like the best defensive player in the league," Mack said at a press conference on Sunday in Chicago. "I want to be the best at what I do, and that's just me."
Chicago Blows Away Frontrunners
The fact that Mack landed in the Windy City was a surprise to oddsmakers. BetMyBookie had Green Bay as the +275 favorite to land the talented linebacker. The Raiders were next at +300, with The New York Jets, Buffalo Bills, and Washington Redskins at +800.
But the same team that produced Hall of Fame linebackers Dick Butkus, Mike Singletary, and Brian Urlacher were serious about acquiring the talented 27-year-old. They also were willing to give in to the Raiders' demand of two first-round picks.
"We are excited to add a special playmaker like Khalil to our football team," Bears general manager Ryan Pace said. "He brings a ton on the field, but he really fits what we are building in our locker room too. Elite defensive players in their prime are rare so when we knew we had a legit shot to acquire him, we did everything we thought necessary to get him."
Bears coach Matt Nagy just increased his chances to be NFL Coach of the Year. Nagy, along with Philadelphia Eagles Coach Doug Pederson, is the favorite at 10/1 according to 5Dimes.
Backlash in Oakland
As expected the reaction by Oakland players and fans to losing their best player was swift, and in many cases, obscenity laced. Fellow defensive player Bruce Irvin sent out a tweet that said, "No F—ing way." Quarterback Derek Carr also expressed disbelief.
General manager Reggie McKenzie tried to explain why Mack was traded, saying they didn't want to give the All-Pro what he was asking for.
"We just could not get it worked out with Khalil," McKenzie said. "When it seemed like it was going that way, we decided to make a move with the trade. We will be able attract players. We'll find a way to continue to play good football. We're not worried about the outside perception of free agency. We will get free agents in here when it's time to do that and we will keep our own. Sometimes you can't keep them all. That's just the way it goes."