Ken Tanigawa never thought he would win a professional tournament. Now he has the chance to win a second one on another continent. The 51-year-old PGA Tour Champions player won the Senior PGA Championship last week, and will be in his home country of Japan to play in the Masterscard Japan Championship, which begins Friday.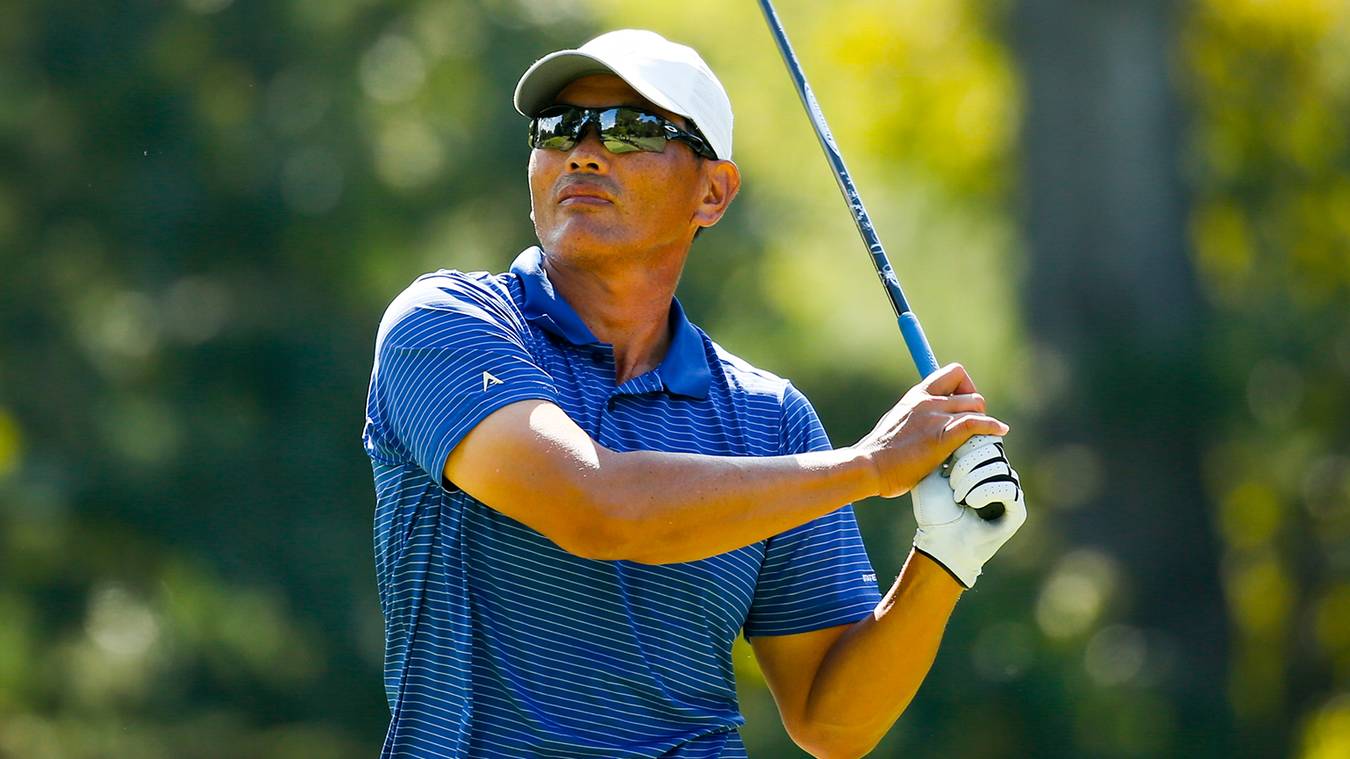 Friend Scott McCarron is the favorite, along with Jerry Kelly at 7/1. Scott Parel is next at 8/1. Tanigawa is at 20/1.
Though he isn't being given a chance to win, it's nothing new to the former mini-tour player. Tanigawa's golfing career has been one big rollercoaster.
Long Strange Trip it's Been
After playing collegiate golf at UCLA, Tanigawa decided to try and make it as a professional. He struggled on tours in Asia and Australia. He played one full season on the Web.com Tour, in 2003, where he made four cuts in 22 tries. He earned $7,399 and decided to apply to regain his amateur status.
He worked the family business, and in between won a couple of amateur events, including the Amateur State championship twice.
When he neared 50 he thought about giving professional golf another try. He played in the PGA Tour Champions Qualifying tournament and got his card in 2018.
"You know, I left, which was fine, and it was great at the time, and you know how life moves on and you make life decisions, and I was okay with that," Tanigawa said. "And to have the opportunity when I turned 50 — actually I was 49 when I went through the school, I turned 50 at the end of December. But, yeah, it's just — it's like, hey, the Champion's Tour is coming up, whatever, but just because you turn 50 and you say, hey, you're going to play professional golf on the Champion's Tour, that's a big chasm to connect, there's a lot that has to happen. You have to play tremendous golf."
First-Year Winner
Tanigawa won the PURE Insurance Championship at Pebble Beach in 2018, and it was there he knew he belonged on tour.
"I played well at Pebble, another incredible venue," Tanigawa said. "Being from California and having been fortunate enough to win there is pretty, pretty cool."
Then this year, he captured the Senior PGA Championship last week, a feat that surprised even him.
"There's no doubt about it. Really hasn't sunk in yet I don't think, what just happened," Tanigawa said. "But it's unbelievable. It's hard to really describe into words. To say it's a dream come true may be an understatement to a big level. And to win at Oak Hill on such a storied venue just makes it that much more special, because you know all the great players have hit that tee shot off of 1, and then to just be able to play here and compete and to pull off a victory of this magnitude is unbelievable. It's unreal."