It didn't take talented, but troubled running back Kareem Hunt long to find a new team. The 23-year-old on Monday signed a contract with the Cleveland Browns, a little over two months after the Kansas City Chiefs released him in the wake of video that showed him shoving and kicking a woman outside his Cleveland home.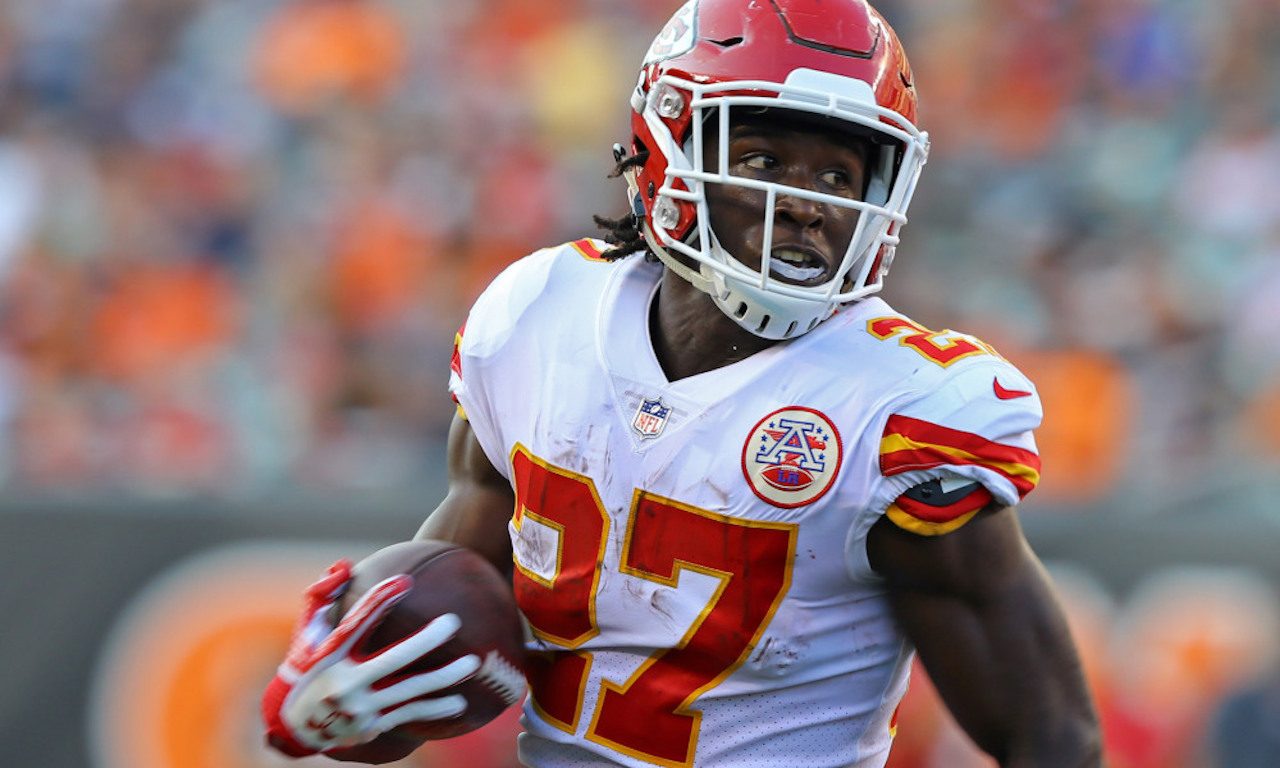 Hunt was put on the commissioner's exempt list and would need to be reinstated before joining the Browns. The organization signed him to a one-year contract and his salary will depend on how many games he plays in 2019. The NFL has not announced what disciplinary action they will take in regards to Hunt.
Browns general manager John Dorsey has history with Hunt. He was the Chiefs' GM and drafted him in 2017 in the third round. He said in a statement on Monday that Hunt would have to earn a spot on the team.
"We believe he deserves a second chance but certainly with the understanding that he has to go through critical and essential steps to become a performing member of this organization," Dorsey said.
History Between Two Factor
While some criticized Dorsey's move, he said that he has known Hunt since he was a senior at Toledo University. He said the organization did their due diligence and feel confident in signing him.
"My relationship and interaction with Kareem since 2016 in college was an important part of this decision making process but we then did extensive due diligence with many individuals, including clinical professionals, to have a better understanding of the person he is today and whether it was prudent to sign him,'' Dorsey said in the statement. "There were two important factors: one is that Kareem took full responsibility for his egregious actions and showed true remorse and secondly, just as importantly, he is undergoing and is committed to necessary professional treatment and a plan that has been clearly laid out."
Hunt has been fairly proactive in regards to the incident. He immediately apologized, and reiterated his regret for the incident in an interview with ESPN.
"I regret the entire thing, everything," Hunt said. "I'm going to take time t better myself, learn from this, get some help if needed, talk to people and really just take this really serious."
Time Changes Odds
When Hunt was first suspended oddsmakers didn't give him much chance of playing. On Dec. 5 BetOnline posed the proposition bet of whether he would be a member of a team for Game 1 of the 2019 season. The no was the favorite at -140, with the yes at +100. Two months later the same prop bet had the yes at -500, and the no at +300.
When Hunt will be able to suit up for the Browns depends on the course of action the NFL takes. Dallas Cowboy Ezekiel Elliott received a six-game ban for a similar incident. They are expected to make their decision by March.
An issue that complicates Hunt's fate is that he was alleged to have punched a man in June. That may or may not be factored into the league's decision.