Future Hall of Fame kicker Justin Tucker connected on a game-winning, 66-yard field goal to lead the Baltimore Ravens to a 19-17 victory over the Detroit Lions, and his clutch kick also set an NFL record for longest FG in league history.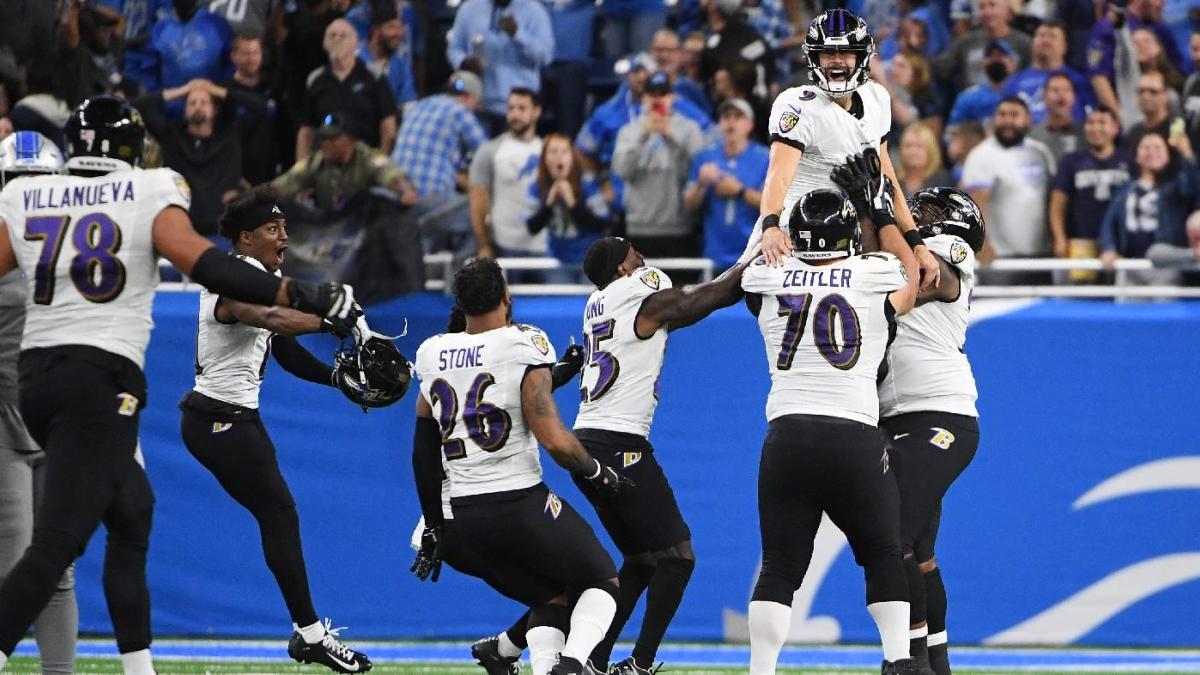 With the Ravens down 17-16 against the Lions late in the fourth quarter, they barely had enough time for a field-goal attempt. Tucker had near-perfect conditions from the turf and inside a dome at Ford Field, and he connected on a kick that hit the crossbar. The ball's momentum carried it in the right direction.
"When it went off his foot, I thought it had a chance," said Baltimore Ravens head coach John Harbaugh. "He's the best kicker in NFL history."
If Tucker had a bit of deja vu, it's because he previously set his personal record with a 61-yard FG back in 2013 with a game-winning field goal against the Lions at Ford Field.
Tucker is money in end-of-regulation situations during his storied career with a 16-for-16 clip in clutch situations. Since joining the league in 2012, Tucker connected on 90.7% of his field-goal attempts. He's never missed under 30 yards in his career, going a perfect 77-for-77.
Prior to this game, Tucker was 42-for-60 on field goals that exceeded 50 yards or more. Entering Week 3, Tucker knocked down only three field goals on a perfect 3-for-3 this season.
Tucker broke Matt Prater's longest FG record, which was 64 yards back in 2013 with the Denver Broncos. Prater attempted to break his own record earlier on Sunday with the Arizona Cardinals, but he whiffed on a 68-yard blast, which was returned by Jacksonville's Jamal Agnew for a 109-yard touchdown.
JUSTIN. TUCKER. 66 YARDS.

HE GOOOOODDDDDD 🙌🙌

(via @Ravens) pic.twitter.com/AkmVNN9JIe

— FOX Sports: NFL (@NFLonFOX) September 26, 2021