Justin Rose is the quietest No.1 golfer in quite a while, but he doesn't want people to think he won't make some noise this week at the Masters. The Englishman has been atop the Official World Golf Rankings for a total of 13 weeks, and knows winning at Augusta National will keep him there.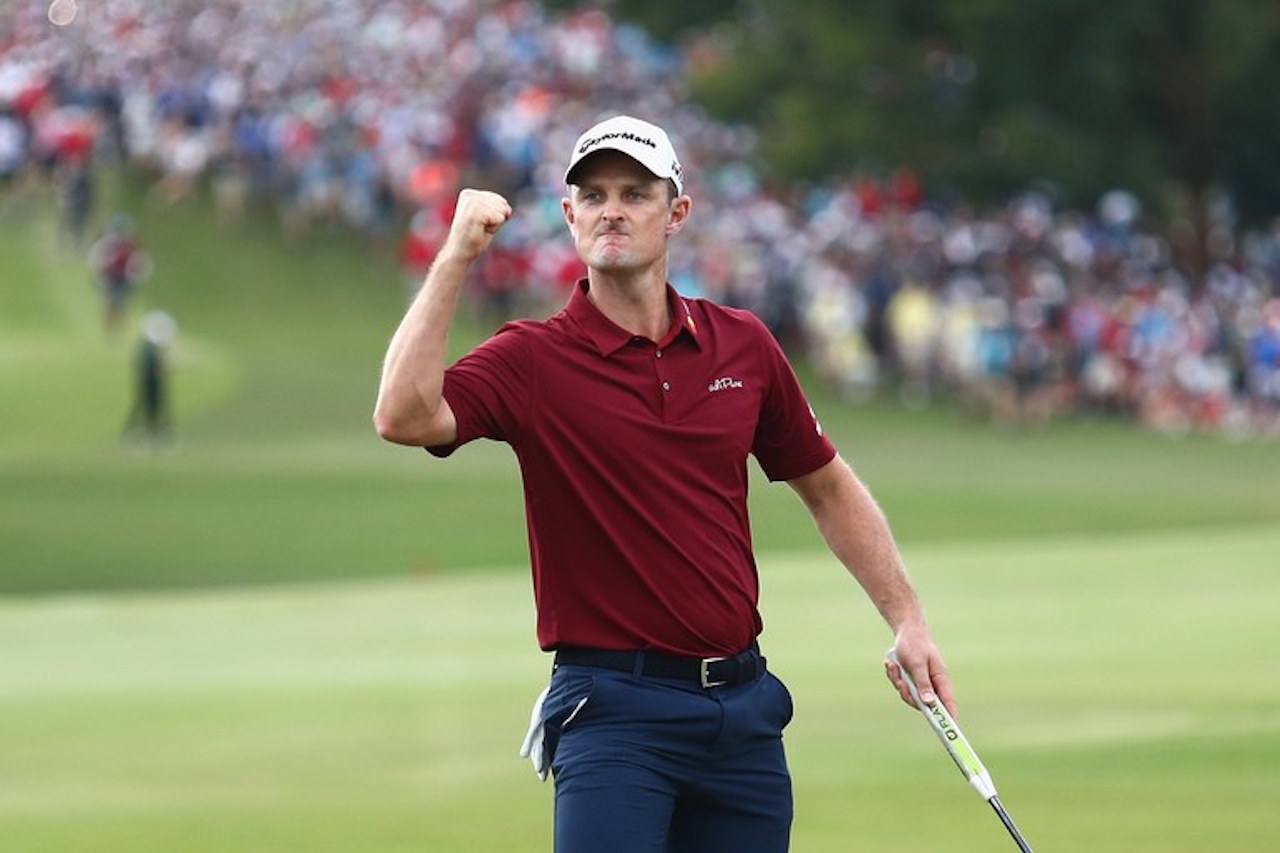 Oddsmakers, though, have their doubts. Rose is listed at 12/1, behind favorite Rory McIlroy, who is at 7/1, and Dustin Johnson, who is at 10/1. Rose, though, has had five top-10 finishes at the Masters, including three of the last four years. Last year he finished tied for 12th, and his worst finish since 2009, is a tie for 25th.
"Yeah, just once of those places, that I guess you just, I get insight at," Rose said. Guys talk about a course that fits their eye and I think this is one for me that I like all the shots out there."
Rose felt at ease at Augusta National the first time he played it in 2003, making the cut, which is something a lot of first-timers don't accomplish.
"I think the comfort came pretty early," Rose said. "I was 22 years old I think in 2003 when I played my first Masters and I was paired with Adam Scott and Charles Howell, two good friends of mine out on Tour and I had a tough two‑putt on No. 9 to make the cut, I was on the wrong tier and I had to two‑put it. Because when you come to the Masters or certainly back in the day if felt like, if you make the cut as a first timer, that's a good result and that's what happened for me in my first Masters, made the cut and kind of felt like, oh, that was a good positive experience and thoroughly enjoyed it.
Tough Loss in 2017
The tournament did break Rose's heart two years ago. He was challenging Sergio Garcia for the green jacket, but came up short, finishing second.
"You know, I felt like that was the first major I've been close to and not won, really, like a heartbreaker. So that was the first," Rose said. "I think I took comfort in the fact that you can't get through a career without something like that happening. So just deal with it and move on. You're not the first person, you won't be the last, so just kind of get on with it."
Rose, who won the US Open in 2013, said he did learn something in the loss.
"I've had my moments where I've ridden my luck and this was one that maybe just kind of went against me," Rose said. "But you've got to keep putting yourself in those positions."
No. 1 Not Top Priority
Rose certainly has done that so far this year. He won the Farmers Insurance Open in January, and has top-10 finishes in his last two events, The Players Championship and the WGC-Match Play.
Being the top-ranked golfer, however, doesn't really allow Rose to be content, he wants to stay in that position.
"No, you certainly don't get blasé about it, but I don't think I ever stopped telling myself of how you get to No. 1 and that's by moving forward and continuing to improve and get good results," Rose said. "You know, I have won as world No. 1, which is something that was important me. I was able to do that in San Diego this year, but clearly to win a major as No. 1 would be even more fantastic. So you know, use it as maybe a little inspiration, maybe not as expectation, I don't think."