O.J. Simpson, the man nicknamed "Juice," was granted parole, Thursday, telling a four-person board that he had done his time as well as anyone could. He added that he wants to move to Florida to live a quiet life with family and friends. The sunshine state has 45 days whether to accept the NFL Hall of Famer as a resident.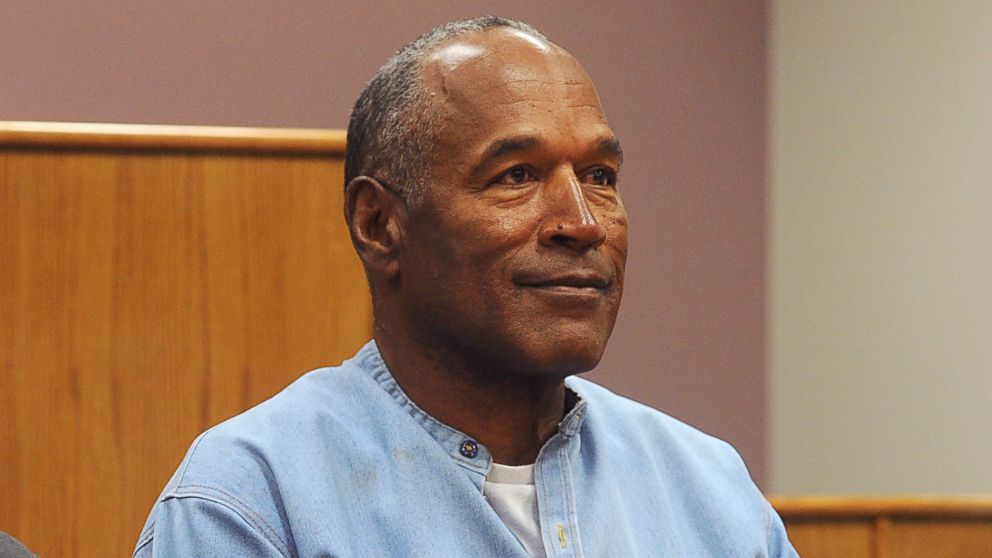 Simpson had been in Lovelock Correctional Center in Nevada since a 2008 conviction of armed robbery. The football star and five men entered a Las Vegas hotel room where they had been informed two sports memorabilia dealers had some of his mementos from his college and professional career that had been reported stolen.
He was sentenced 33 years, but had served the minimum of nine years he needed to be eligible for early release. Ironically, his prison term began 13 years to the date of his exoneration from double homicide charges in the murders of his wife, Nicole Brown Simpson and her friend, Ron Goldman. The court case, which was televised worldwide, was dubbed, "The Trial of the Century.
All four commissioners cited his lack of a prior conviction, the low risk he might commit another crime, his community support and his release plans.
When parole was granted, an emotional Simpson said, "Thank you, thank you, thank you."
Favored for Parole
Several online gambling sites had the 70-year-old felon backed for conditional release. He was a minus-300 to be set free and a plus-200 to go back to prison. One site had his chances at minus-450.
Bettors who didn't get those odds, have a variety of proposition bets to still choose from regarding Simpson.
One of the wagers is whether any of Simpson's children will be there to greet him when he is released. He is minus-250 for that to occur. It is a solid pick, since his oldest daughter, Arnelle Simpson was at Thursday's hearing.
Unique Prop Bets
Odds makers have been creative when coming up with side bets regarding Simpson and his new found freedom.
A popular one is where he will call home after he is released on or before, October 1. The top pick is Florida at minus-200. That seems like a safe choice, since he has already stated that is his desired state. Other choices are California, plus-300, and Nevada at plus-900.
Think that he will speak to the media the day he walks out of prison a free man? Sportsbooks don't, they have him at minus-300 he'll have no comment and plus-250 that he is ready to make a comment.
Who will get the first television interview with him? Oprah Winfrey is the favorite at plus-450, followed by ESPN's Stephen A. Smith at plus-550 and PBS personality, Charlie Rose at plus-750.
The most intriguing bet is will the disgraced athlete and movie star go back to prison for another crime before, January 31, 2018? If you believe he will, the odds are plus-550.