Jordan Spieth will try to use his familiarity with Trinity Forest Golf Club to his advantage as he takes the links for this week's AT&T Byron Nelson in Dallas, the city where he was born and raised and still calls his home.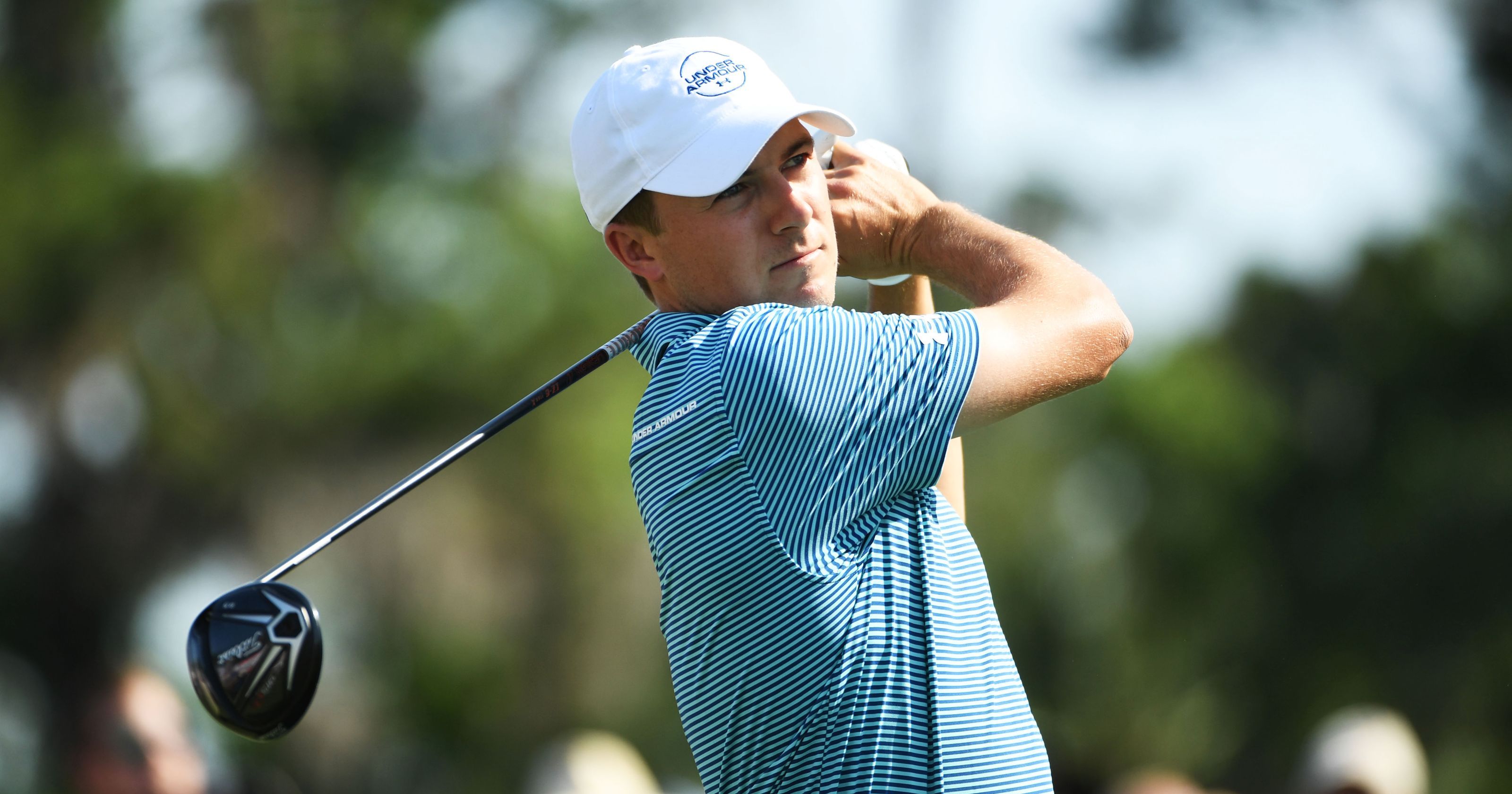 New Course, Special Tournament
Since 1994, the Byron Nelson has been played at the Four Seasons, primarily on the Tournament Players Course at that club, in the Dallas suburb of Las Colinas. It has long been considered one of the more prestigious golf tournaments on the PGA calendar.
But this year marks the first time that Trinity Forest is hosting the event. That should suit Spieth, who is a founding member of the club. Spieth, however, doesn't see his experience at Trinity Forest as an overwhelming edge.
"I don't know if it's a home-field advantage for me or not," Spieth told The Dallas Morning News. "I've played there a lot, but so have a lot of guys who live in North Texas."
The course is a treeless links course, built on a former landfill southeast of downtown Dallas. It only opened for play in 2016, meaning there will be plenty of players at the event who are seeing it for the first time.
Spieth has had a special relationship with the Byron Nelson since the start of his career. When he was just 16 years old, Spieth wrote a letter to Tournament Chairman George Conant requesting a sponsor exemption, which he was granted. The aspiring young golfer would end up finishing tied for 16th, which stands as his best result in the tournament thus far.
"This tournament is one that I would love to win someday," Spieth said during his Tuesday press conference. "It's been, you know, a tournament I've had some of the best memories I've ever had, whether going to or playing in."
Oddsmakers Give Spieth Edge
Despite a poor finish at the Players Championship, where he finished with a quadruple bogey on the final hole of the tournament, Spieth has been playing well. He had two top-three finishes just before The Players, and is currently ranked third in the Official World Golf Ranking.
Given both his recent form and his familiarity with the course, combined with the relatively weak field, it's not surprising to see bookmakers put Spieth at the top of their boards. William Hill is posting Spieth as the 9/2 favorite, well ahead of Matt Kuchar (14/1) and Sergio Garcia (16/1), who are the next closest contenders.
Anyone who wants to stay in contention this week will have to deal with a course that is unlike anything else currently on the PGA Tour. Trinity Forest features a European links-style layout with plenty of wind and very few trees on the course itself. Even the course designers understand that it won't be to everyone's taste, though they hope professional players will come around over time.
"I'm not so much worried about what they think right now," said retired PGA Tour pro Harrison Frazar, who provided input on the course design. "I care very much about what my peers think year one, year two, year three. We're trying to make this thing great 25, 30, 35, 50 years down the road."