2012 Heisman Trophy winner Johnny Manziel's attempt to jump start his professional football career in Canada has come to an end after the Montreal Alouettes cut their quarterback while under a special directive from the Canadian Football League.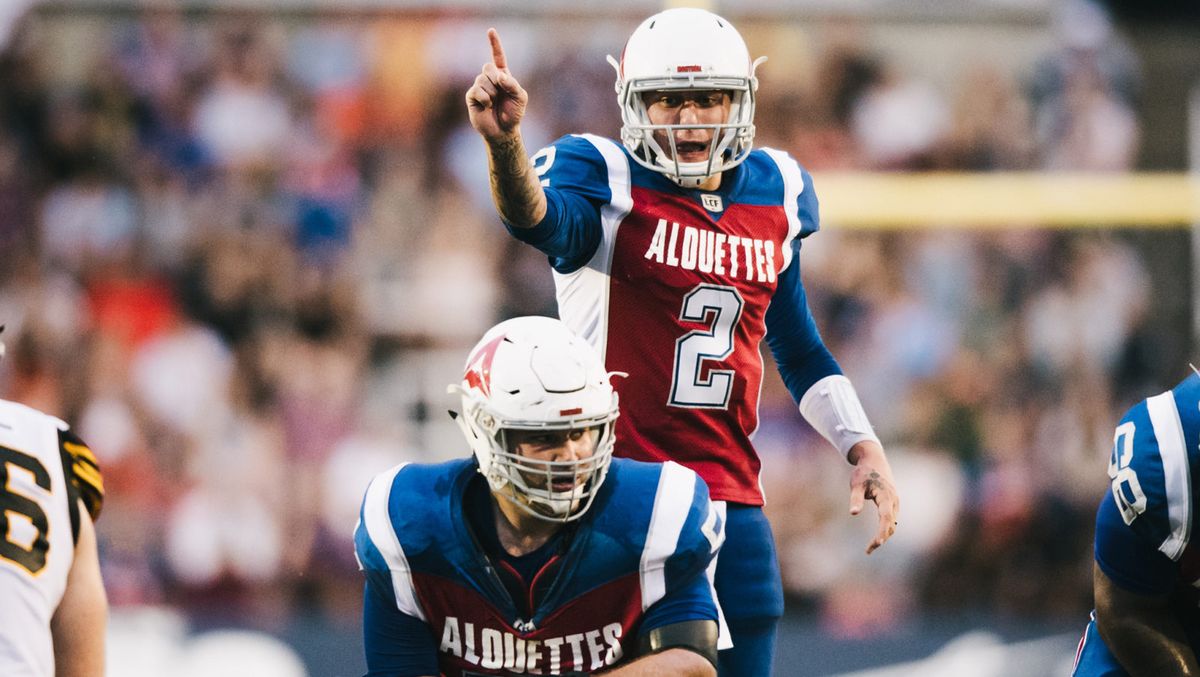 Apparently, Manziel violated undisclosed terms of his contract to play north of the border. In legal parlance, Johnny Football "contravened the agreement which made him eligible to play." The actual infraction is unknown.
Manziel, 26, became the first freshman to ever win the Heisman Trophy in 2012. He went pro after his second season with Texas A&M. He threw 63 touchdowns with only 22 interceptions in two seasons, not including 30 rushing touchdowns. The Cleveland Browns drafted him with the 22nd overall pick in the 2014 NFL Draft.
Manziel washed out of the NFL after two seasons because of his propensity to party too much. There is rampant speculation about the specifics of what Manziel did to get booted by the CFL. All signs point to booze.
Johnny Football, INC
The Browns took a flier on Manziel in 2014. Scouts did not like his size because he stood only at exactly 6-feet tall. Plus, everyone heard the rumors and saw the videos. Johnny Football liked to party. A lot. Kids in college tend to binge drink. It's one of those things that happens in universities all over America. But Johnny Football took his partying to a whole new extreme, especially in the era of social media.
The NFL has a long history of wild quarterbacks. The difference is that there was no social media back then. Joe Namath was a legendary party animal during his days at Alabama. NFL Hall of Fame QB Dan Marino got a bad reputation in college for his partying. As much as you heard stories and rumors about the star quarterback getting a little rowdy, you didn't have cameras capturing your every drunken move.
Johnny Football got caught up in the limelight. Manziel's exploits were everywhere. No one loved being Johnny Football more than Johnny Football. He went to bars. He hit up frat parties. And the world watched it happen in almost real time.
Cleveland Daze
The Cleveland Browns hoped the partying was just a phase and that he got it out of his system down in College Station. Manziel played in five games as a rookie and he started only two games. He threw zero touchdowns in limited action.
Manziel went to rehab in the offseason. He looked great and the team had high hopes on him after a promising preseason. Manziel played ten games in 2015, including six starts. He threw only 7 touchdowns and 5 INTs for a team that went 3-13 that season.
Manziel's fell off the wagon somewhere mid-season. He began drinking again during a a trip home to Texas during a bye week. "Johnny Football drinking videos" popped up on the internet and the Browns demoted him to third string.
His demotion was short-lived due to an injury to the starting QB. That did not last long before Manziel was spotted partying in Las Vegas with a disguise.
The Browns cut him in the offseason. He played only 15 games in the NFL with just 8 starts in two seasons.
Last Call in Montreal
In 2017, Johnny Football headed to Canada. He apparently went to rehab again and was hoping for a second chance. After workouts, interviews, and evaluations that ran late into 2017, the CFL commissioner finally approved that Manziel could play in the 2018 season.
The Hamilton Tiger-Cats signed Manziel to a two-year contract. He spent his first stint in the CFL as a backup for the Tiger-Cats. The Montreal Alouettes needed a quarterback and worked out a blockbuster trade that included a couple of first-round draft picks.
Manziel finally got a chance to start for the Alouettes. In his first CFL game as a starting QB, he faced his old squad. The Tiger-Cats mauled the Alouettes 50-11. They also picked off Johnny Football four times. He did not throw any touchdowns either.
Manziel finished the season with 5 touchdowns and 7 interceptions in 8 games. He completed 64.2 percent of his passes for 1,290 yards.
Blame Canada, XFL Bound?
The news came out of nowhere. While most of the media was focused on the upcoming NFL Draft, everyone forgot about Johnny Football. Until news broke that the Alouettes were forced to cut him.
"We are disappointed by this turn of events," said Montreal GM Kavis Reed. "Johnny was provided a great deal of support by our organization, in collaboration with the CFL, but he has been unable to abide by the terms of his agreement. We worked with the league and presented alternatives to Johnny, who was unwilling to proceed."
Apparently, Manziel violated an undisclosed term of his contract. He is not allowed to play with any other teams in the CFL.
When he initially signed with Hamilton, CFL had explained their vetting process. "Mr. Manziel has been informed he must continue to meet a number of conditions in order to remain eligible. These conditions, while extensive and exacting, remain confidential."
The NFL not interested in hiring Johnny Football until he proved he could handle the rigors of being a professional athlete without worrying about his off-the-field issues.
Manziel expressed interest in the Alliance of American Football (AAF), but he's probably more suited for the XFL. The AAF is trying to develop young talent and prepare them for the NFL. Johnny Football would be a great match for the XFL and their rogue reputation. For now, Johnny Football is without a job after washing out of two pro leagues.