Johnny Manziel has turned his life around, but is still searching for an NFL team that wants him. The former Cleveland Browns quarterback has been working out for football scouts, though no organization appears in a hurry to sign the 25-year-old.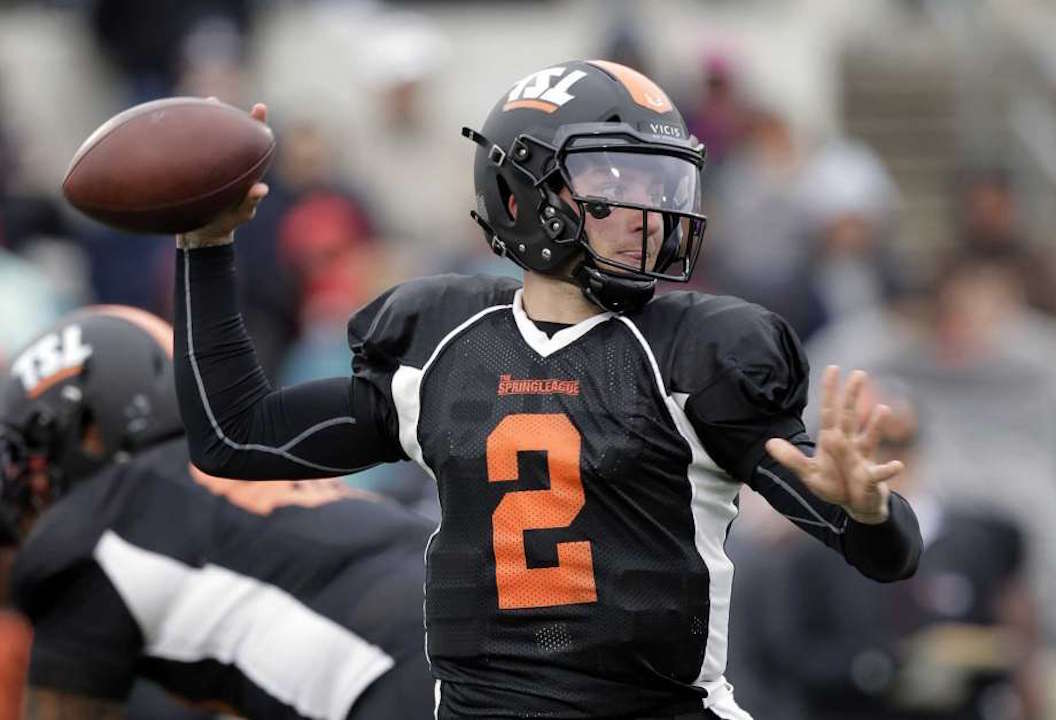 SportsBettingDime has his odds of playing in the NFL this season as 2/3. The internet website has several possible suitors. The top pick is the Jacksonville Jaguars at 9/1, followed by the Denver Broncos at 10/1. The Arizona Cardinals are at 12/1, and three teams – Los Angeles Chargers, New England Patriots, and New York Giants – are at 14/1.
The teams are watching what is being billed as a comeback tour and the player nicknamed "Johnny Football" has been at several auditions. The former Heisman Trophy winner admitted to having drug and alcohol addiction issues and said it affected his professional career. He is now trying to redeem what many saw as a promising professional career.
The former 22nd pick in the 2014 NFL Draft by Cleveland played two seasons where he frustrated coaches with his play on the field and his antics off it. The Browns released him after the 2015 season.
Scouting His Future
Manziel has been at several outings in an attempt to get signed by an NFL team. He has thrown at the University of San Diego's Pro Day, as well as his alma mater's Texas A&M pro day.
He also accepted an offer to play in The Spring League, a non-paying developmental league. He played in two games last week in front of several representatives from professional football, and the results were mixed. In one game he finished 9 of 15 for 83 yards and a touchdown.
After the first contest he talked about his return to competitive action.
"It was good to be back on the field," Manziel said. "I'm frustrated right now. First quarter was short, being in there. But I mean it's a showcase game. It's a quick two-week, two-game spring league. So as frustrated as I am now, I made it through the two quarters that I did play. I'm healthy. Had fun. I had fun nonetheless."
None of the scouts in attendance commented on his performance and it remains to be seen if any of them were impressed.
Raiders Might Take a Chance
One organization that might actually roll the dice on Manziel are the upcoming Las Vegas Raiders. New Coach Jon Gruden was always impressed with his talent and the two have ties going back several years.
When Gruden was an analyst on ESPN's Monday Night Football he talked glowingly about the signal caller. In 2014 right before the draft, Gruden said if he was a coach he would take Manziel. He compared him to former Green Bay Packer Brett Favre.
When Manziel struggled his first year with the Browns, it was Gruden whose help he sought out. The two spent time together in the offseason studying film and working on his mechanics.
So it was no coincidence that the Raiders were the only team that sent two scouts to Austin to watch him at the Spring League games. SportsBettingDime has the team at 16/1 to sign Manziel.