The incidences of horse fatalities at American thoroughbred racetracks are now at their lowest point in a decade, according to statistics compiled by the Jockey Club's Equine Injury Database (EID). The 2019 rate of fatal injuries to horses is at its lowest number since the EID began collecting data in 2009.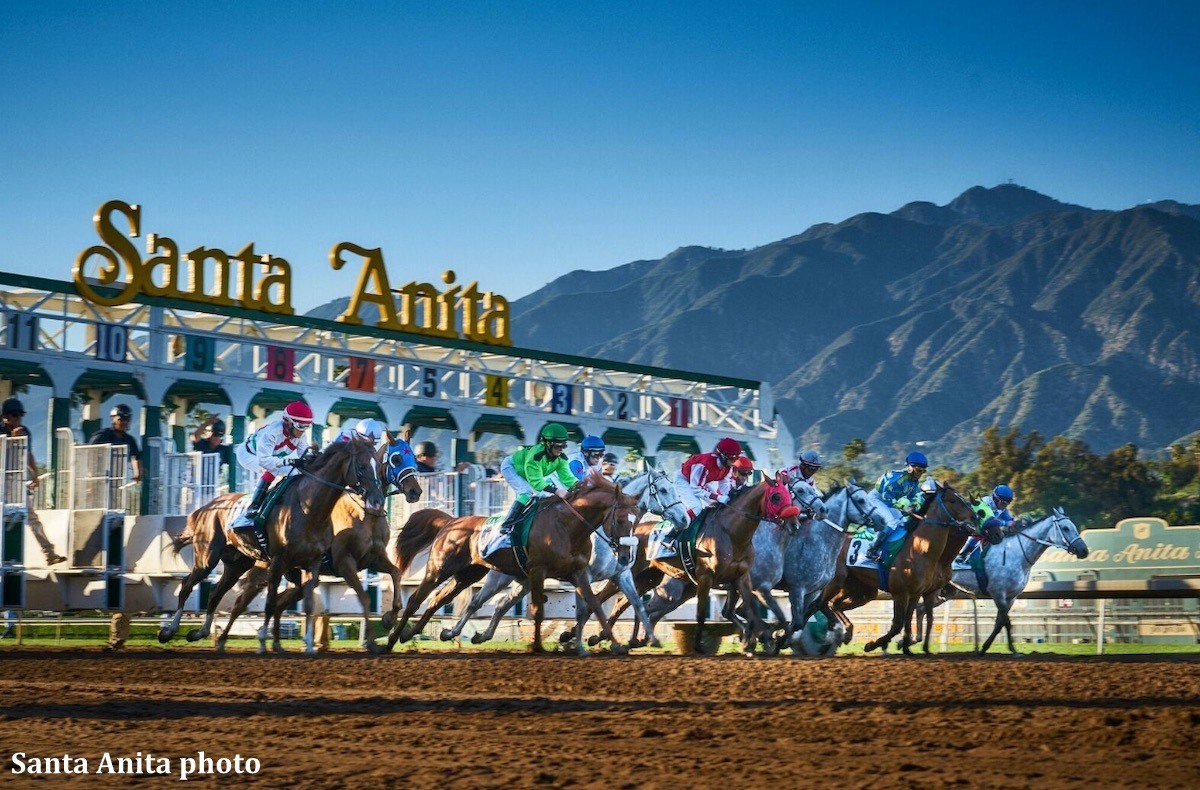 The EID revealed the rate of fatal injury is 1.53 per 1,000 races, down from 1.68 in 2018, and down from 2.00 in 2009. That's a 23.5% drop over the decade.
The data is further broken down by surface type. The death rate per 1,000 races on dirt was 1.60 in 2019, a 14.2% decrease from 2018. On synthetic, it was 0.93 — the first time that number dropped below 1.0 in the survey's history — and a 24% decrease from 2018.
Turf Races are the Exception
The outlier in the results is turf, which revealed a 30% increase in fatal injury risk – from 1.20 to 1.56 — from 2018 to 2019. A further breakdown showing all updated statistical data pertaining to surface, distance, and age is available here.
---
Statistical Summary from 2009 to 2019
Thoroughbred Flat Racing Only (deaths per 1,000 races)

Source: The Jockey Club's Equine Injury Database

 
Calendar Year
2009
2010
2011
2012
2013
2014
2015
2016
2017
2018
2019
Rate
2.00
1.88
1.88
1.92
1.90
1.89
1.62
1.54
1.61
1.68
1.53
---
"The number of starts on turf has been trending upward, and this increase in fatalities likely indicates a set of risk factors unique to turf racing may be driving the results," said Dr. Tim Parkin, a professor of veterinary epidemiology at the University of Glasgow, said in a statement. "Understanding the factors that contribute to increased risk of fatality is a continuous pursuit, one that would benefit tremendously from reporting data on injuries to horses that occur during morning training hours."
Training Fatalities Not Counted
While the overall trend is positive, there are a few caveats that bear mention. The EID statistics are self-reported by the tracks and are based on injuries that resulted in fatalities within 72 hours from the date of the race. They cover only Thoroughbred races, not steeplechase races, and do not factor in training deaths.
For example, Santa Anita Park — ground zero for the current crisis in horse deaths — suffered 38 catastrophic breakdowns in 2019, but the official count for EID purposes is only 18.
This year at Santa Anita, nine horses have died compared to 21 by this time last year, but the track is running fewer races in 2020 than it did in 2019.
Earlier this month, the California Horse Racing Board (CHRB) issued a 77-page report on 22 catastrophic injuries to horses that died at Santa Anita between Dec. 30, 2018, and March 31, 2019. While the report cleared drugs or medication as a likely cause of the deaths, it did cite conditions that are "presumed to be associated with high exercise intensity."
Pre-Existing Conditions Play a Role
The report showed that all but two of the deaths were related to pre-existing injuries caused by high-intensity racing and training. Many of those horses suffered catastrophic injuries centered on the fetlock joint, a part of a horse's anatomy similar to an ankle.
As a result, Santa Anita officials installed a PET Scan and an MRI that can detect the microfractures and lesions in a horse's leg and hoof area before they break down.
Dr. Rick Arthur, the equine medical director for the CHRB and one of the report's authors, cited overtraining as a possible contributing factor to the deaths.
"We've known for a number of years that work(outs) per starts are much higher here than in the rest of the country. Horses are trained harder and have more high-speed workouts," Arthur said on a conference call last week.
That report, combined with the EID data, shows the problem of equine fatalities is being addressed.
That said, a sport featuring 1,300-pound animals running at 30-40 MPH and surrounded by eight, 10, or even 12 other 1,300-pound animals doing the same, means horse racing will never be totally free of catastrophic injuries or deaths.