James Holzhauer, the 22-time reigning champion on Jeopardy!, would love to fulfill a childhood dream by working for an MLB team in the front office or a baseball job in the analytics department.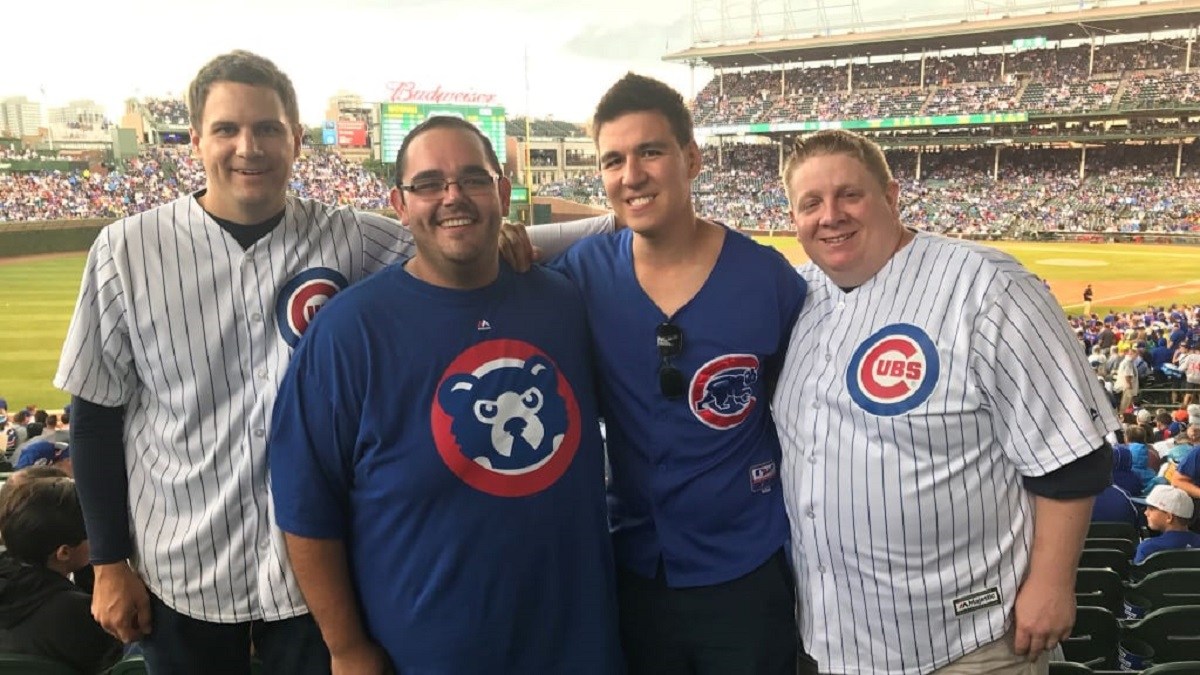 The professional sports gambler from Las Vegas amassed approximately $1.7 million in 22 matches. Holzhauer averages $76,864 per episode with an unorthodox, yet aggressive style that incorporates gambling and game theory. Purists loathe his style of play, but Holzhauer has become a household name during his winning streak which started over three weeks ago.
At his current win rate, Holzhauer needs only 11 more episodes to pass Ken Jennings in all-time earnings. Jennings set the Jeopardy! record in 2005 by winning $2.5 million in 74 episodes. Holzhauer is still a long way to go to catch Jennings's magical number of 74, but the earnings record is well within reach.
"I always dreamed of working in an MLB front office and ruining baseball, but I have to settle for ruining @Jeopardy instead," Holzhauer recently joked on Twitter.
In a recent interview with The Athletic, Holzhauer mentioned his passion for baseball and his desire to work for a pro team. Without many entry-level options, Holzhauer moved to Las Vegas instead to bet on sports full time, including baseball.
Holzhauer also appeared on the MLB Network's show "MLB Now" to discuss his love of the Cubs and his Jeopardy! run.
Holzhauer has a chance to leverage his "fifteen minutes of fame" into a position with a big league team. Holzhauer is hoping he can follow in the footsteps of Haralabos Voulgaris. The high stakes poker player and sportsbettor recently took a job with the Dallas Mavericks with their analytics department.
Billy Bean Fan
Holzhauer admired Billy Beane, the mastermind behind Moneyball. Theo Epstein used Beane's philosophy in Boston to help break the Curse of Babe Ruth. Epstein also finally won a World Series for Holzhauer's beloved Cubs.
Holzhauer studied math in college at the University of Illinois. He plays fantasy baseball, which blended his two passions: math and baseball.
"I've always been a math guy and I was hooked on all the statistics that baseball offered," Holzhauer told The Athletic. "I applied for a number of entry-level positions with teams, but never got anywhere. I've thought about going to the Winter Meetings, but I feel that my lack of networking experience would be a serious drawback."
Holzhauer played online poker, which he used to help build up a bankroll to move to Las Vegas and bet on sports full time.
"When I discovered I could make real money by applying the same statistical techniques, I knew it was the life for me," he said. "Baseball was my goal from a young age, but gambling had significantly fewer barriers to entry."
In the era of Big Data, bookmakers in Las Vegas are utilizing advanced metrics. That's why you rarely see them hang a bad line. And if they do make a mistake, they'll adjust quickly.
"The big problem is that all the bookmakers are using advanced statistics now, which makes my job a lot harder," Holzhauer explained.
In a tougher environment, Holzhauer's run on Jeopardy! is happened at a vital time. If he can parlay his newfound fame, he could land a job in baseball somewhere.
"I love my job and the freedoms it entails. Part of me always wonders what it would be like to realize that childhood dream."
GM Holzhauer?
On Tuesday, Holzhauer appeared live on "MLB Now" on the MLB Network. Holzhauer, who grew up in the Chicago suburbs and wore a Cubs jersey during his stint.
"I will bet on anything," Holzhauer told MLB Now. "The big four sports is basically what I focus on. College football is now the biggest thing. When I got started, baseball was really the best thing in town. They (bookmakers) made some big mistakes, especially in the futures market, pricing long shots. That's how I got a big enough bankroll to play with."
Holzhauer initially boosted his bankroll betting on the 2006 World Baseball Classic.
"Early in the 2000s, I was quick to adapt the new stats. The books took a long time to incorporate the new stats into their oddsmaking. For a while, the stats guys were ahead of the curve there. It's a lot harder game now."
Holzhauer utilized the teachings of Bill James, while studying Baseball Prospectus and Fangraphs.
"Teams have privately-owned data that they do not share with people like me. If I had access to it, I could find some interesting stuff to help teams win more games," Holzhauer suggested.
Holzhauer could become baseball's Haralabob.
Bill James and Jeopardy
During his MLB Now interview, Holzhauer gave a shout out to Bill James. The godfather of sabermetrics helped him develop a unique approach to cracking Jeopardy.
"I owe a hat tip to Bill James. He never accepted maxims. I didn't look at anyone else's strategy for Jeopardy! I'm going to build this from the ground up. If I never saw a Jeopardy! game before, how would I play it to maximize my winnings and maximize my chances to win? That incorporates a lot of gambling and things that people don't think is the right way to play."
Holzhauer employed the "Forrest Bounce" and jumped between categories instead of playing each category from top to bottom. Holzhauer specifically hunted Daily Doubles. When he found them, he wasn't shy on going all-in. Holzhauer has been smashing Jeopardy money records, but a segment of viewers scoffed at Holzhauer's style of play.
"Jeopardy! viewership is up," Holzhauer admitted. "Some people might not like the product they are seeing. I don't think the producers are complaining. The best way to play is not always the best fan experience. The profits of the game have never been higher."
I always dreamed of working in an MLB front office and ruining baseball, but I have to settle for ruining @Jeopardy instead. https://t.co/CsATDjAxUU

— James Holzhauer (@James_Holzhauer) April 30, 2019
24/7 Holzhauer
TheJeopardyFan is a valuable site that has been documenting Holzhauer's sensational run.
To read more about Holzhauer, check out a list of mainstream media links about him including an interview with the New York Times.
James Holzhauer made a name for himself after his first appearance on Jeopardy almost four weeks ago. The sportsbettor from Vegas shattered the single-day earnings record with a $111K score. He broke his own record with a near flawless episode in which he banked $131K. Along the way, he rocketed into the Top 5 on all-time Jeopardy! winnings. Holzhauer recently set a new record for the second-longest winning streak.
Jeopardy! is currently airing its annual Teachers Tournament. Regular episodes of Jeopardy, featuring Holzhauer, resume on May 20, 2019.