When Jacksonville quarterback Nick Foles went down with an injury, his backup, Gardner Minshew, was pressed into service. He'll be making his second start when the Jaguars host Tennessee on Thursday. Jacksonville is getting 1.5 points, and trying to get their first victory of the season.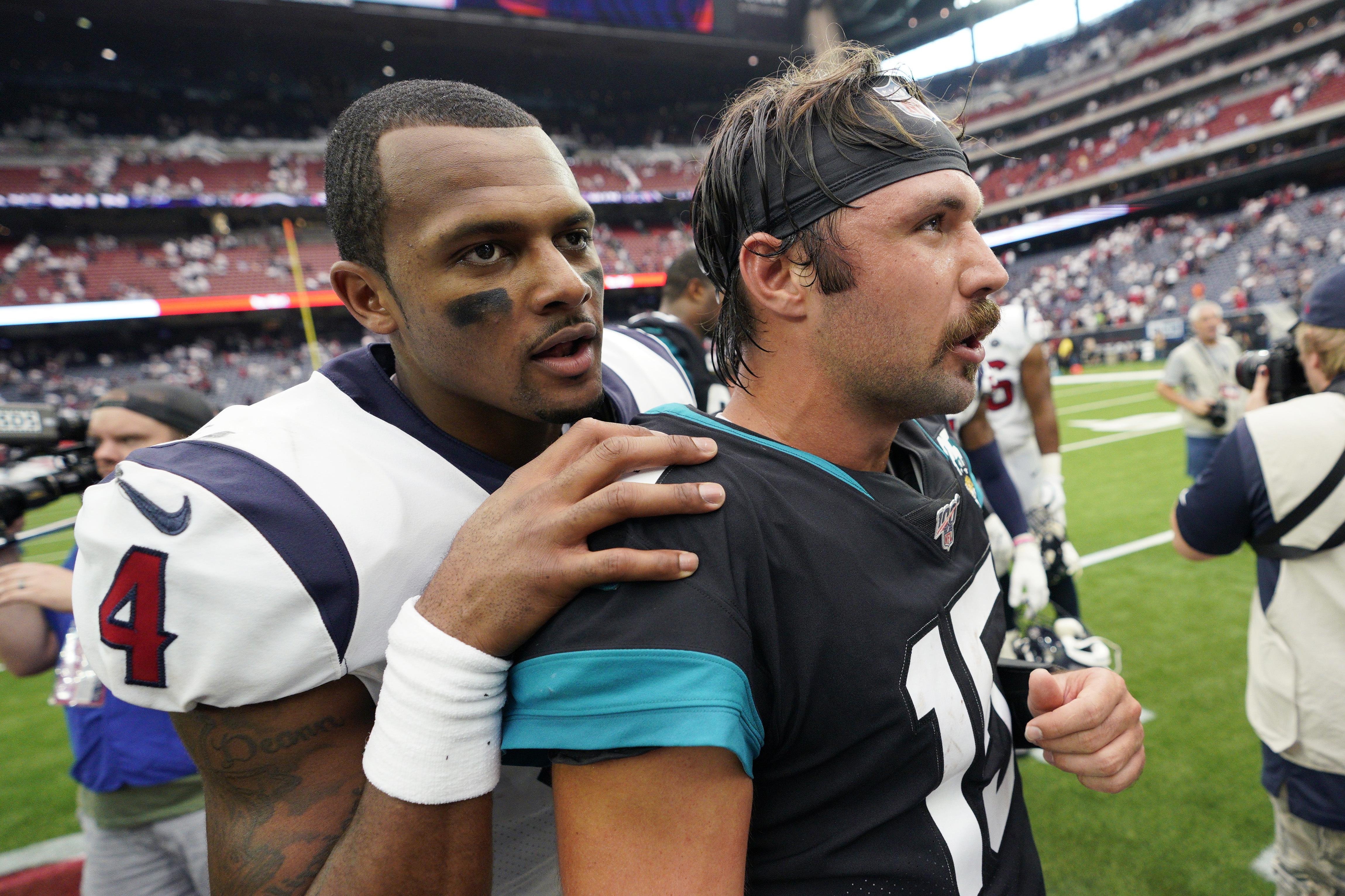 No one was expecting a lot from the former Washington State QB, who was known more for his crazy mustache than his abilities on the football field.
In the team's first game, Minshew took over for Foles after he broke his clavicle early in the second quarter against Kansas City. Minshew was 22 of 25, for 275 yards, two touchdowns, and an interception. The Jags lost to the Super Bowl favorites, 40-26.
Last week, Minshew got his first start, and nearly led the team to an upset of the Houston Texans. The Jags were an 8.5-point underdog, but only missed on the victory when a two-point conversion failed, and they lost 13-12.
Despite the defeat, coach Doug Marrone is impressed with Minshew.
"He's one of the few guys I've been around who can go from the classroom and really take it right onto the field," Marrone said. "The other day was an unbelievable indication of that. I don't know how many people – especially rookies – can go out not having done anything during the week and play like that. That's a credit to him. The players know that. The players obviously believed in him from practice, but when you go out there and perform like that, people have a lot of faith in him – the players, and that's the most important thing."
Minshew's Legend Grows
In his first full start, Minshew improved on his performance in Week 1. Against the Texans, he was 23 of 33 for 215 yards and a touchdown.
It showed him he can compete at this level, and did nothing but bolster his confidence. Several Texans came up to congratulate him after the game.
"They were all very positive," Minshew said. Just congratulating me, saying I played well, played hard, keep up and said they were impressed with the composure I had. So it means a whole lot coming from guys like that."
Mariota Probable to Play
When the injury report was released on Monday, Titans quarterback Marcus Mariota was on it. He was a victim of a quad injury. He had a wrap around his thigh on Monday, but the team said he was a full participant in Tuesday's practice. Mariota said he's ready to go for Thursday's game, despite it being a short week.
"Several of these guys have talked about it – you are never going to feel 100 percent once the season starts, especially on a short week," Mariota said. "You just have to do everything in your power to get your body physically ready to go. I feel pretty good."
In two games, Mariota has put up solid numbers. He is 33 of 52 for 402 yards and four touchdowns. Still, the Titans fell to the Colts last Sunday.
"It is early in the season," Mariota said. "There are several pieces of the puzzle that we want to get better at, and we have to do a better job executing. We have an opportunity on Thursday night to do that and I am looking forward to the challenge."