The Ivy League became the first college sports conference to cancel all winter sports, in what could be a sign of things to come for other schools and leagues heading into a difficult stretch of the COVID-19 pandemic.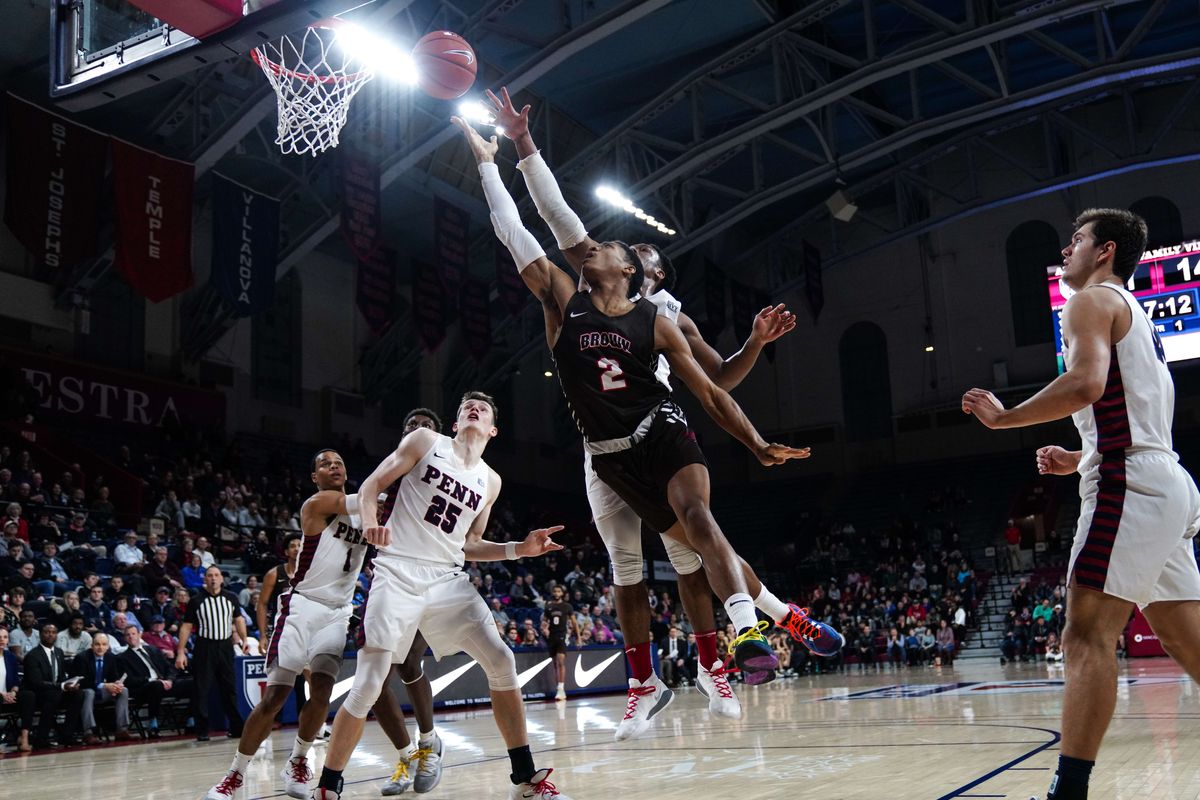 The Ivy League Council of Presidents agreed unanimously to cancel all of its winter sports seasons, as well as push back the start of spring sports until at least February. It also determined that fall sports won't be made up in the spring semester.
Ivy League Led Cancelations at Start of Pandemic
While Ivy League schools earn more accolades for their academic achievements than their athletic prowess, the conference has long been a leading voice in college sports. And while the league rarely competes for national championships in marquee sports anymore, its voice still carries weight in the NCAA.
The Ivy League was the first to cancel its conference basketball tournaments in March, precipitating a series of cancelations that culminated in the loss of the NCAA basketball tournaments. It was also the first conference to officially eliminate fall sports this year.
"This is definitely not a decision we want to make, but I know it's the right decision for the Ivy League," conference executive director Robin Harris told ESPN. "It's based on the current trends of the virus and rates and the impact that has on our campus policies that are going to continue to restrict travel, group gathering sizes, visitors to campus."
The decision impacts not only men's and women's basketball, but other sports including wrestling, swimming, fencing, and indoor track and field.
Coaches Disappointed, Not Surprised by Decision
The Ivy League considered holding a shortened winter season in order to determine champions to send to NCAA tournaments, but decided against it, seeing it as giving false hope to its players and fans.
"We couldn't compete until at least the end of February," Harris said. "To say to winter sports, maybe we could start in early March when that seems like such a slim possibility, they didn't want to hold out false hope."
The news disappointed coaches in the Ivy League, but they were not surprised.
"In the last week just the way the numbers are up, we were still waiting to hear if we would be able to have kids on campus so I was prepared for it and it wasn't anything shocking," Princeton wrestling coach Chris Ayres told NJ.com. "I'm honestly kind of numb to it now, just like OK, more bad news. But our whole phrase is 'what's next?' So we'll figure something else to work for, stay positive, sane and happy and prepare for whatever the next wrestling event is."
While few observers expect the Ivy League decision to lead to a full abandonment of the college basketball season, it is possible that other conferences or schools could follow suit. In particular, smaller conferences that rely on non-conference games with Power 5 schools to generate revenue could struggle with the expensive burden of testing for their athletes and coaching staffs.
The Ivy League move could have a bigger impact on college hockey. While the conference doesn't exist in that sport, six of its schools play in the Eastern College Athletic Conference (ECAC) for men's and women's hockey, potentially dealing a death blow to that league for the upcoming season.