The Big Ten Conference is shaping up as having just one important question to answer. Can anyone beat Ohio State? Michigan always has a shot on the last Saturday of the regular season. Iowa is ready to make a statement that they are the team to beat in the West, and take on the Buckeyes in the championship game. This Saturday, Michigan and Iowa will meet to put forward their claim to a potential Big Ten title.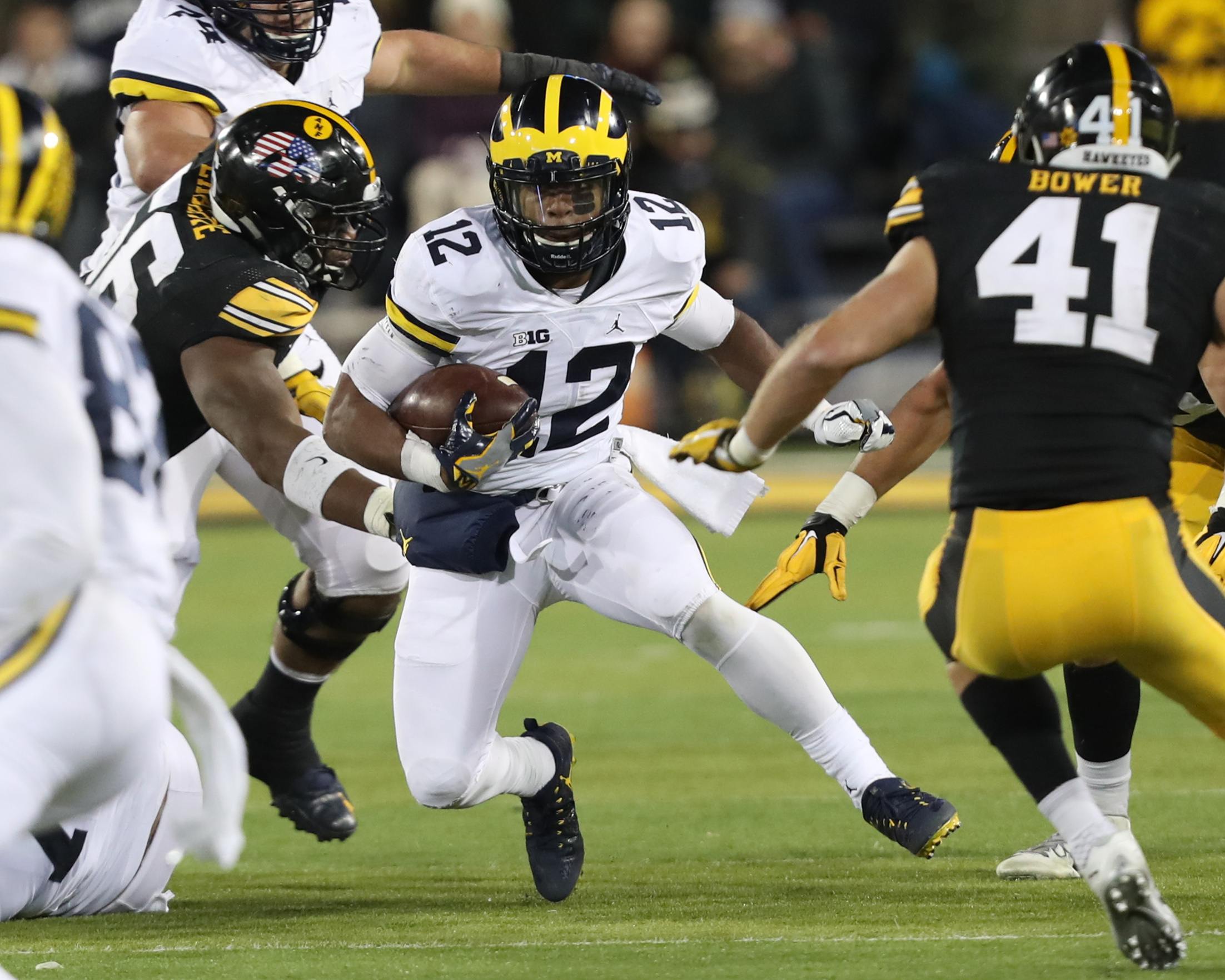 A lot of questions still swirl around the Big Ten conference in Week 6 of the season. Ohio State is dominating, and is now ranked #4 in the nation. Wisconsin seemed the likely winner in the West, but the Badgers stumbled around last Saturday before putting away Northwestern. Iowa is undefeated and making noise about challenging Wisconsin for the West title, and Michigan remains a team with too many questions and not enough answers. This week, Iowa and Michigan will face some of these tough questions when they meet in Ann Arbor.
Big Ten Game of the Week: Iowa at Michigan
Carefully watch the line on this game. Michigan opened a 13-point favorite at home. Yes, the wolverines got it all together last Saturday, crushing Rutgers 52-20. But, it was Rutgers, and the win came just a week after Michigan looked completely inept against Wisconsin. Iowa, on the other hand, has cruised to a 4-0 record with only one close game. Against Iowa State, the Hawkeyes were a 1.5 point favorite, and squeaked out an 18-17 win.
Michigan and Iowa already have two common opponents this season. They both shut out Rutgers, 30-0 for the Hawkeyes early in the season, and last week's 52-0 Wolverine win. Both squads also played Middle Tennessee State. Just last Saturday, Iowa handled MTSU 48-3. Michigan struggled to put away Middle Tennessee 40-21 in Week 1.
The questions remain: Can Michigan show up as the team they appear to be on paper? Does Iowa have what it takes to challenge Wisconsin for the Big Ten West title, and then take on Ohio State for the conference championship? This Saturday could answer both of those questions. In either case, are these teams really 13 points apart as the opening line suggests?
Big Ten Schedule

Saturday, October 5

Illinois @ Minnesota -14 
Northwestern @  Nebraska -7.5
Kent State @ #8 Wisconsin -34.5
Purdue @ #12 Penn State -11 
#14 Iowa @ #19 Michigan -13
#25 Michigan State @ #4 Ohio State -13.5
Maryland -14.5 @ Rutgers
Last Week Against the Spread
Another Big Ten week was highlighted by a handful of routs. Penn State rolled over Maryland, 59-0. Ohio State dominated Nebraska, 48-7. Michigan shutout Rutgers 52-0, and Iowa handled Middle Tennessee 48-3. All of those games easily covered the spread. So did Minnesota, a 1-point favorite over Purdue, and a touchdown winner 38-31.
Only Wisconsin and Michigan State failed to cover. They both were 14-point favorites, and both won, but only by nine. It was MSU 40-31 over Indiana and Wisconsin defeating Northwestern 24-15.