Iowa Gov. Kim Reynolds signed a bill to legalize sports betting in the state on Monday, making Iowa the 13th state to pass laws that will allow sportsbooks to operate within its borders.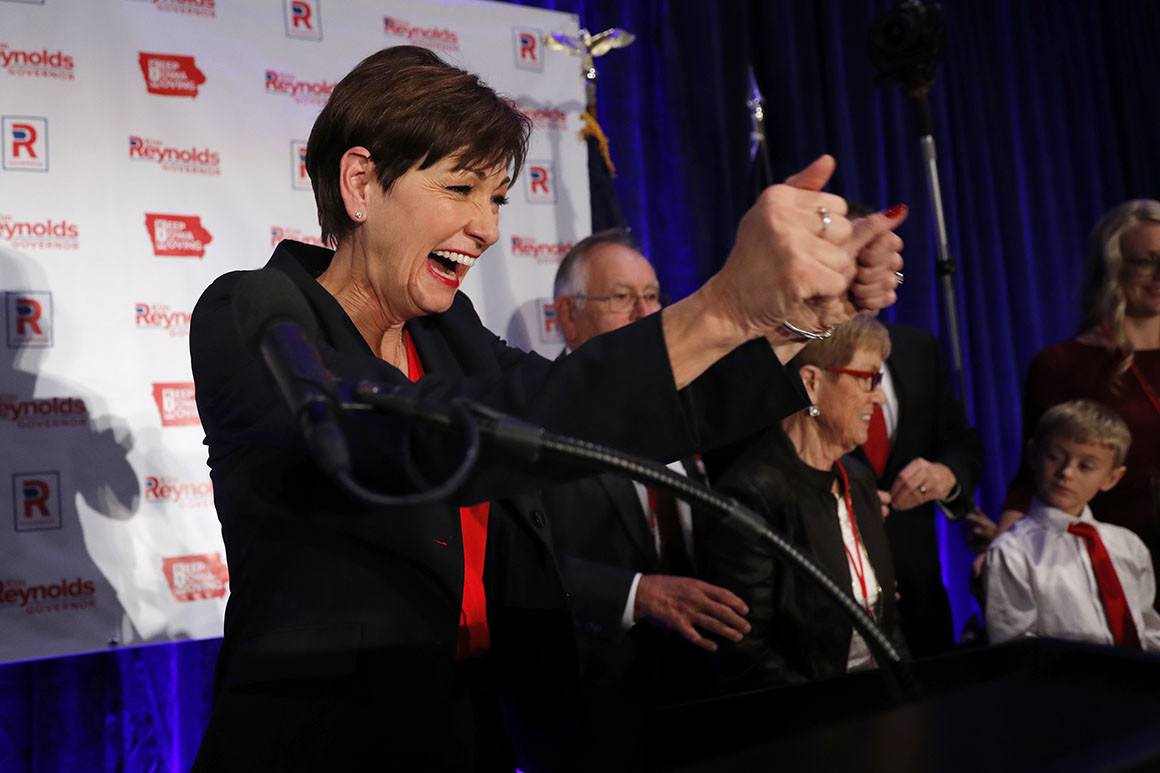 The signature comes almost exactly a year after the Supreme Court struck down the Professional and Amateur Sports Protection Act, the federal law that had prevented additional states from regulating sports betting.
Iowa Lawmakers Give Bill Bipartisan Backing
The Iowa bill passed through the state legislature with broad bipartisan support, with most lawmakers saying they felt it would take an existing unregulated market and bring it into the light by adding oversight and consumer protection.
That argument was brought up again by the governor's office when she signed the bill.
"Gov. Reynolds believes that legalizing sports betting will bring this practice out of an unregulated black market," said spokesperson Pat Garrett. "This law will regulate, tax, and police sports betting in a safe and responsible way."
The bill allows anyone in Iowa 21 or older to bet on sports at the state's 19 casinos. Online wagering is also available within state borders, though users must first visit one of the Iowa casinos in person in order to set up an account.
Under the new laws, betting will be regulated by the Iowa Racing and Gaming Commission. Sportsbooks will be taxed at 6.75 percent of revenue, and gamblers can place bets on both professional and college sports – though in-game prop betting won't be allowed at the college level. The bill does not include any integrity fee or royalty payments to sports leagues.
The American Gaming Association praised the bill, saying that it would provide "a safe alternative to the illegal market" in the state.
"The state of Iowa has set its legal sports betting market up for success with a reasonable tax rate, mobile wagering, strong consumer protections and provisions that put responsible gaming at the forefront," AGA senior vice president of public affairs Sara Slane said in a statement.
Sports Betting's Momentum Continues in 2019
While sports betting is now officially legalized, it will still be some time before people will be able to walk into Iowa casinos and place their bets. The Racing and Gaming Commission must still develop regulatory rules for the industry.
That process is expected to be completed by July or August under an emergency rule-making procedure, thus allowing bets to be taken in time for football season. However, it would also mean that a review committee could later alter the rules.
The bill signing comes just days after sports betting legislation was authorized by Gov. Eric Holcomb in Indiana. Montana has also authorized sports betting in 2019, as has Washington, D.C., while several other states are considering legislation but have yet to pass laws on the subject.