Hunter Greene threw 7.1 innings of no-hit ball against Pittsburgh on Sunday, part of a game in which the Pirates would ultimately fail to get a single hit. The Reds would still manage to lose the game 1-0, a fitting outcome for Cincinnati in what already feels like a lost season. But the performance gave a glimpse into the potential Greene brings to the table for the Reds.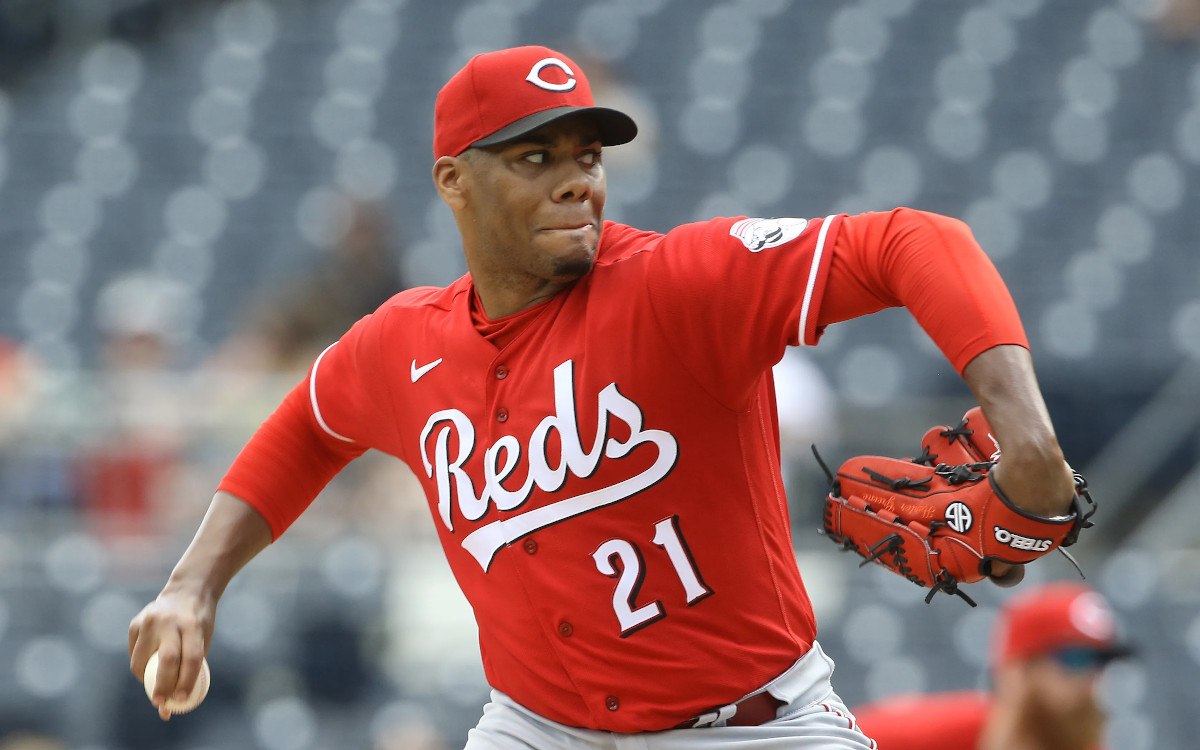 Greene has put up an unimpressive 6.21 ERA in 33.1 innings so far this year and leads the majors in losses with a 1-6 record. He's also allowed a league-high 11 home runs.
Greene moves up Rookie of the Year rankings
Even so, FanDuel Sportsbook lists him among the top 10 choices for the National League Rookie of the Year at +3500 odds. That's in large part to Sunday's performance. Greene proved he has the stuff to beat major league hitters – even if he doesn't have much backing him up in Cincinnati at the moment.
"I'm not focused on wins or losses this year," Greene said after the loss. "You've got to embrace all the thoughts and emotions in that moment and just go out there and have fun. Hopefully, I'm going to have a lot more opportunities for that."
Because the Reds only pitched eight innings – they were on the road and trailing 1-0 heading into the ninth – Greene and reliever Art Warren won't earn a place in baseball's record books. MLB rules stipulate that a team must throw nine innings to earn credit for an official no-hitter.
Greene threw 118 pitches in what was ultimately a loss. That's the highest number of pitches any starter has thrown this season, and a surprising number for an inexperienced 22-year-old pitcher. Reds manager David Bell allowed Greene to start the eighth inning to give him a chance at history.
"He pitched his way into having an opportunity to go nine innings, get a win, and a no-hitter. In my book, that's what it was," Bell told reporters after the game. "Looking at it now, I think it would have to have gone really easy for him to go back out there for the ninth, but I think there was a chance he could have done it."
Control issues plaguing 22-year-old
Things didn't go easily for Greene in his final inning of work. After recording an out, he walked Rodolfo Castro and Michael Perez. That's when Bell pulled him from the game. Warren issued another walk, and a Ke'Bryan Hayes groundout scored Castro for the game's only run.
0 hits, 1 win.

The @Pirates beat the Reds after getting no-hit over 8 innings! 😱 pic.twitter.com/YumMXPZnuy

— MLB (@MLB) May 15, 2022
Greene likely won't be a strong contender for Rookie of the Year honors. As he proved yet again on Sunday, he struggles with control: he walked five batters in the game, bringing his total for the season up to 20. And playing on the Reds won't do him any favors, as even improvement in his skills won't likely translate to many wins on the mound.
Still, Greene will try to have more outings like he had on Sunday – hopefully, with better outcomes for the Reds.
"It would have been great to have a different result, but it is what it is," Greene said.