Chelsea set a new club transfer record after paying Inter Milan $135 million for Belgian super striker Romelu Lukaku. The 28-year old returns to Stamford Bridge seven years after his departure for Everton. In 2014, following just 15 first-team appearances in the Chelsea shirt and two loan spells to WBA and Everton, Lukaku was snapped by the latter on a permanent deal.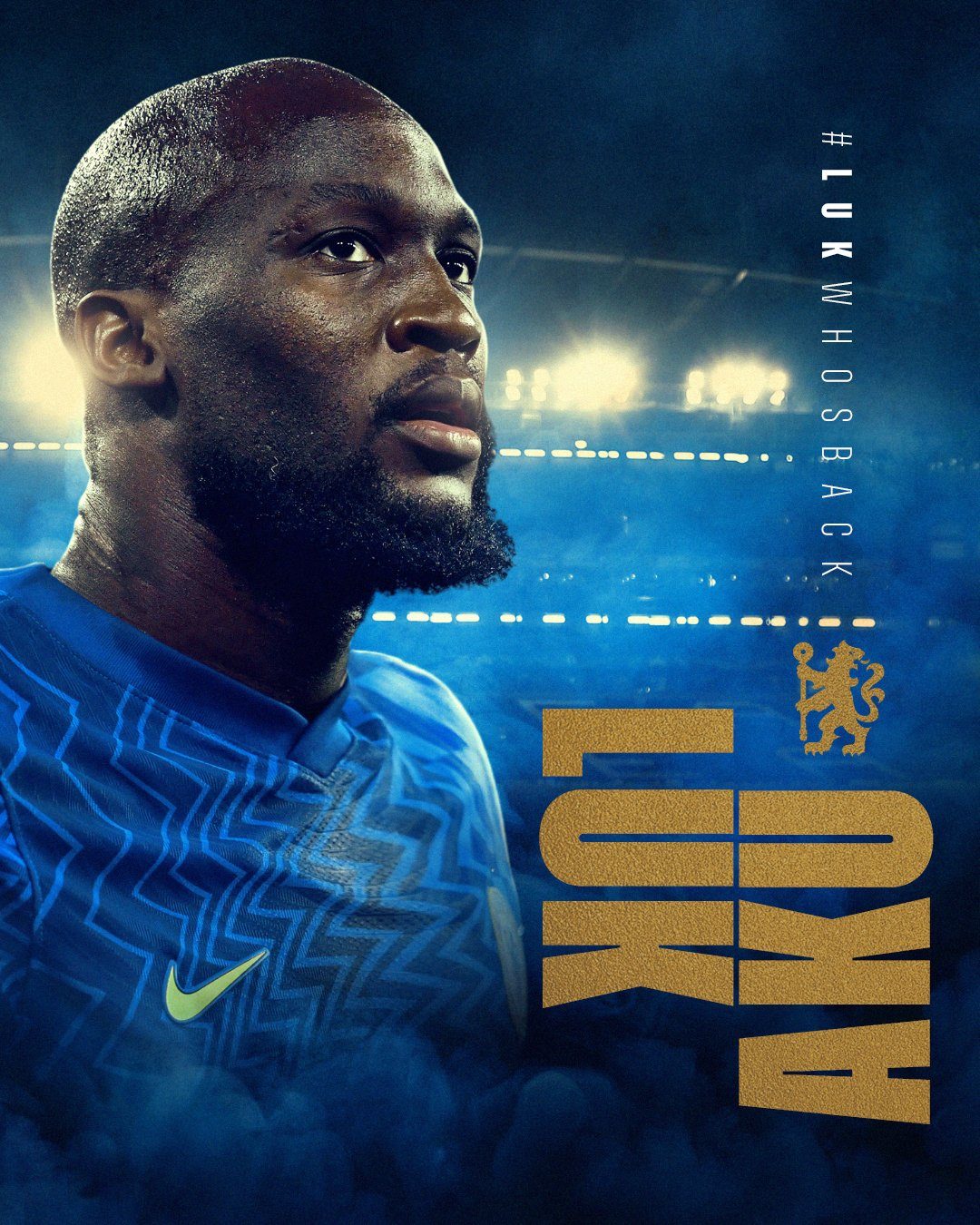 Unlike 10 years ago when he signed as an 18-year old from Anderlecht, Lukaku is now a world star. He was the season's MVP in Italy and enjoyed a top-level Euro 2020 campaign with Belgium, convincing Chelsea he's worth the huge investment. Romelu netted 64 times in just 95 games for Inter over the last two seasons. In the Premier League alone, he has 113 goals under his belt, placing him in 20th place on the list of all-time league goal-scorers.
Lukaku became Belgium's all-time top goal-scorer in 2018. He currently stands at 64 goals in 98 games.
Welcome home, @RomeluLukaku9. 💙#LukWhosBack pic.twitter.com/P43CAIVqfU

— Chelsea FC (@ChelseaFC) August 12, 2021
"I have supported Chelsea as a kid and now to be back and try to help them win more titles is an amazing feeling," Lukaku told Chelsea's website. "Since I left Chelsea, it's been a long journey with a lot of ups and downs, but these experiences made me strong and the challenge is to try to help the team win some more trophies. I can't wait to get started and to help the club achieve more success," the striker added.
Chelsea, desperate for Lukaku to score
Back in blue. ✍️#LukWhosBack

— Chelsea FC (@ChelseaFC) August 12, 2021
Last season, midfielder Jorginho was Chelsea's leading scorer with just seven goals. All of them came from penalties. Lukaku netted 24 times for Inter in the previous campaign, also assisting on 11 goals. He enjoyed a fantastic season in Italy, helping the Nerazzurri win their first title in 11 years. Chelsea last triumphed in the Premier League in 2017.
Lukaku's combined goal and assist record of 1.09 per 90 minutes puts him way ahead of any of his new teammates, according to BetVictor; Werner checks in at 0.48, Havertz at 0.41, and Pulisic at 0.31. Only Liverpool (68) and Manchester City (60) missed more big chances than Chelsea (56) did last season, so Lukaku's goals per shot on target rate per 90 minutes of 0.43 will be immense compared to Havertz (0.27), Pulisic (0.25) and Werner (0.19) in the previous campaign. Lukaku leads the shot on target percentage too at 47.2%, compared to Havertz (42.9%), Werner (38.8%), and Pulisic (37.2%).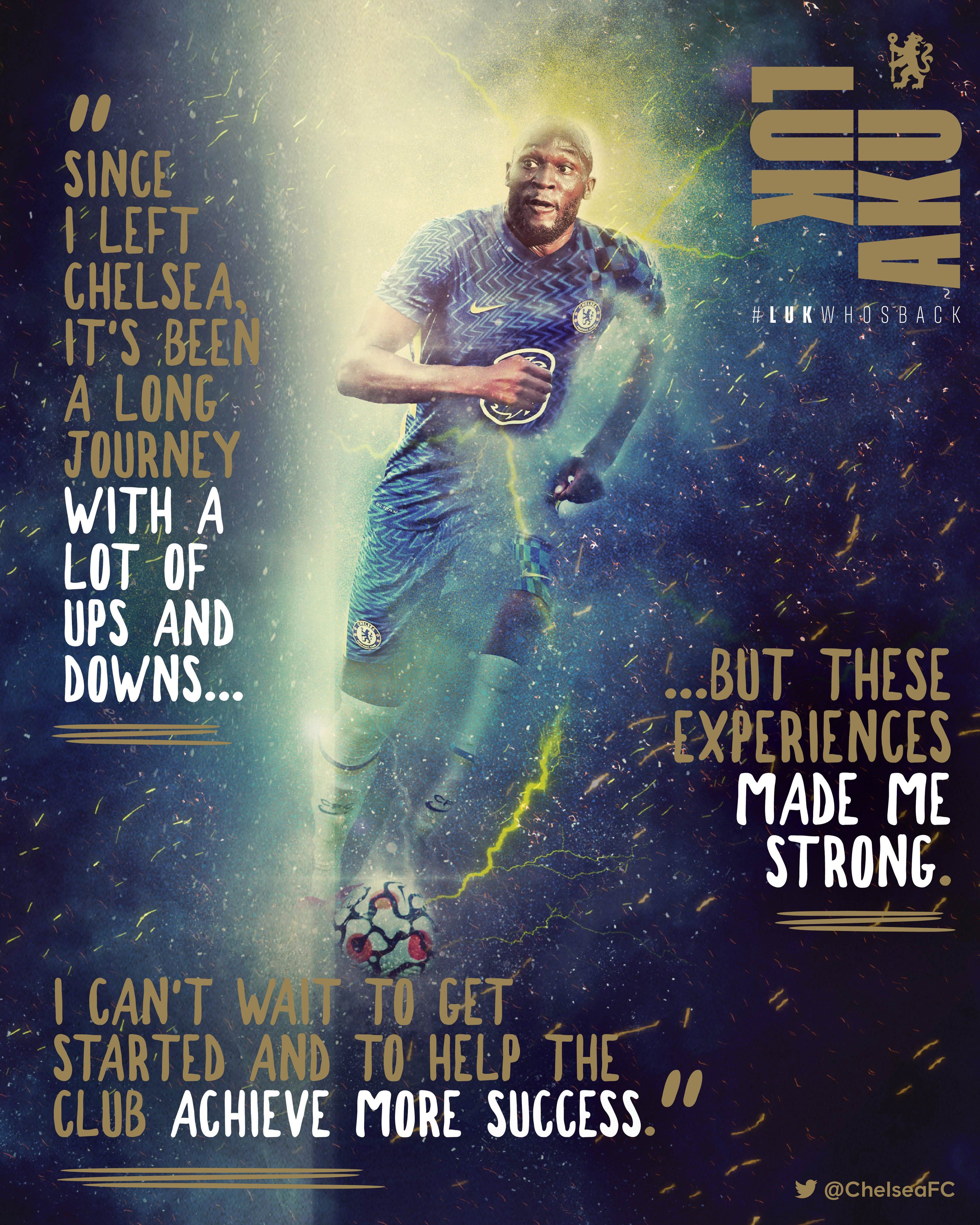 Lukaku averages 7.47 touches in the opposition box per 90 minutes, way ahead of Werner (6.99), Pulisic (6.06), and Havertz (5.38). This, despite him averaging the second-fewest touches of any of the players mentioned per 90 minutes (36.6) (with Havertz producing the most at 58.9), meaning Lukaku makes his touches count.
Lukaku's games in Italy in the 2020-2021 season saw him record a rate of 0.75 goal-creating actions per 90 minutes, which again is the highest of the offensive pack at Chelsea, and proves that there's much more to his game than simply scoring goals.
His shot on target percentage of 47.2% and shots on target to goal rate of 0.43 per 90 minutes clearly suggest he will add goals to his games at Stamford Bridge. His goal rate of 0.75 per 90 minutes comfortably surpasses all his teammates, especially that of Timo Werner who recorded just 0.21 in his debut season.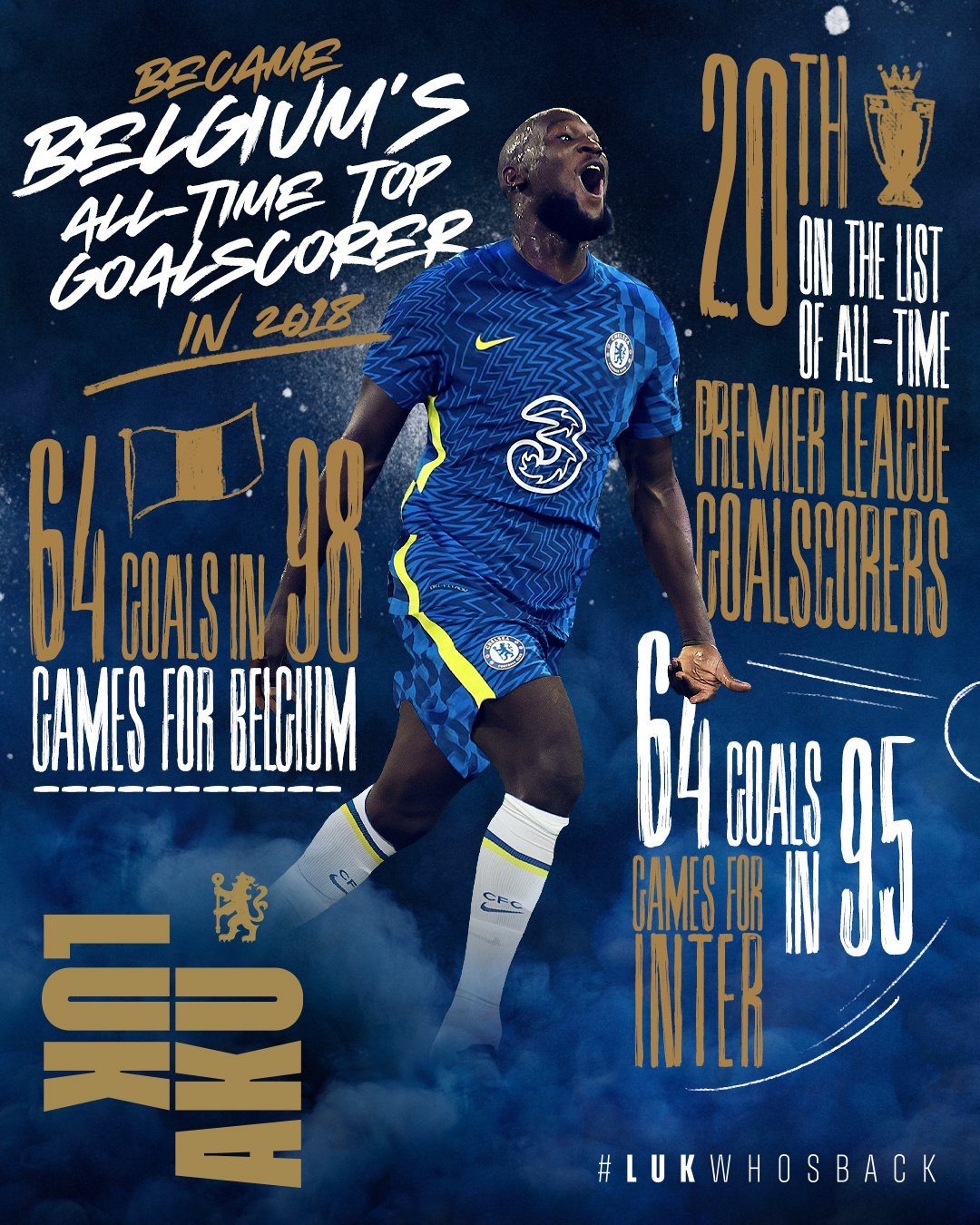 Lukaku's strike rate and high number of touches in the opposition penalty area prove he's a top scorer, but his goal creating actions per 90 minutes (0.75) and assists per 90 minutes (0.34) show that he's also a creator, which will benefit Pulisic, Werner, and Havertz. His combined number of goals and assists per 90 minutes of 1.09 puts him way above any Chelsea player last season.
The bookies reacted to the change of goal-power at Chelsea. The Blues scoring the highest number of goals in the Premier League this season is at +900, with Chelsea winning the championship at +400. Romelu Lukaku as Premier League Golden Boot is at +500.