The Los Angeles Dodgers started the shortened season with a 17-7 record, and are currently riding high on a six-game winning streak as the best team in baseball. No one else in the National League has more than 14 wins. Mookie Betts didn't waste any time in impressing his new teammates; he leads the Dodgers with nine home runs, good for second-best in the NL.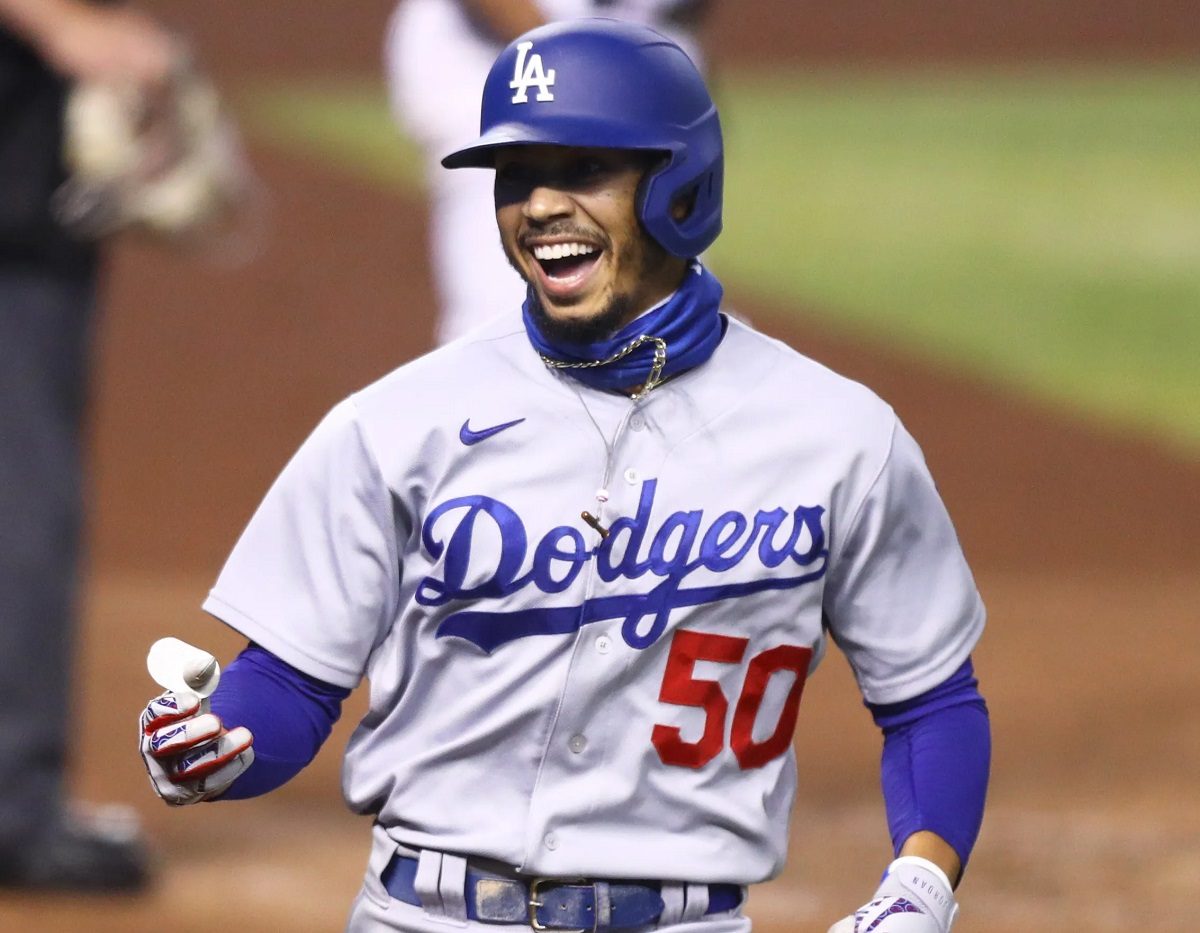 The Dodgers also have yet to lose a series this season. They are 5-0-2 this season with a pair of 2-2 ties in two, four-game series against the San Francisco Giants and San Diego Padres.
The Dodgers haven't lost more than two games in a row so far this season, avoiding an official losing streak. They're 5-2 after a loss this season.
---
MLB Best Teams
LA Dodgers 17-7
New York Yankees 16-6
Oakland A's 16-7
Minnesota Twins 15-8
Chicago Cubs 14-7
Tampa Bay Rays 14-9
Atlanta Braves 14-10
---
In the American League, the New York Yankees (16-6) and Oakland A's (16-7) sit in first place in their divisions with 16 wins apiece.
The Dodgers led the MLB in wins last season with a 106-56 record, but were knocked out of the NLDS by the Washington Nationals.
The Dodgers lost in the World Series twice since 2017. They were a runner-up to the Houston Astros in 2017 and to the Boston Red Sox in 2018.
According to a recent update by DraftKings, the Dodgers are the co-favorites at +375 odds to win the 2020 World Series.
Betting on Betts, Mookie Rising
The Dodgers landed Mookie Betts and David Price in a blockbuster trade in the offseason. Price opted out of the season due to COVID-19 concerns. Betts decided to play, and the Dodgers rewarded him with a contract extension worth $365 million (over 12 years).
It's no surprise to see Betts leading the Dodgers in almost every offensive category, with a .319 batting average, nine home runs, and 21 RBI. He's slashing at .319/.374/.681.
"I know he hits homers, but it's more power than I expected," said manager Dave Roberts.
Last week against the Padres, Betts crushed three homers in a game. That marked the sixth time in his career that he's smacked three home runs in the same game. He's currently tied for the MLB record with Johnny Mize and Sammy Sosa.
"I think it's pretty cool, but it's not as important as the rings," Betts said.
With his hot start, Betts picked up the slack for his teammate, Cody Bellinger. The reigning MVP started the season in a slump by hitting a disappointing .181, with only four home runs.
Only Fernando Tatis, Jr. hit more home runs (11) in the NL than Betts. After a short drought to start the season (homerless in his first seven games), Betts launched nine homers in his last 16 contests.