The Cleveland Cavaliers, riding high on a six-game winning streak, emerged as the best betting team in the NBA with a 24-5-2 record covering the spread, including a 14-0 ATS clip over their previous 14 games.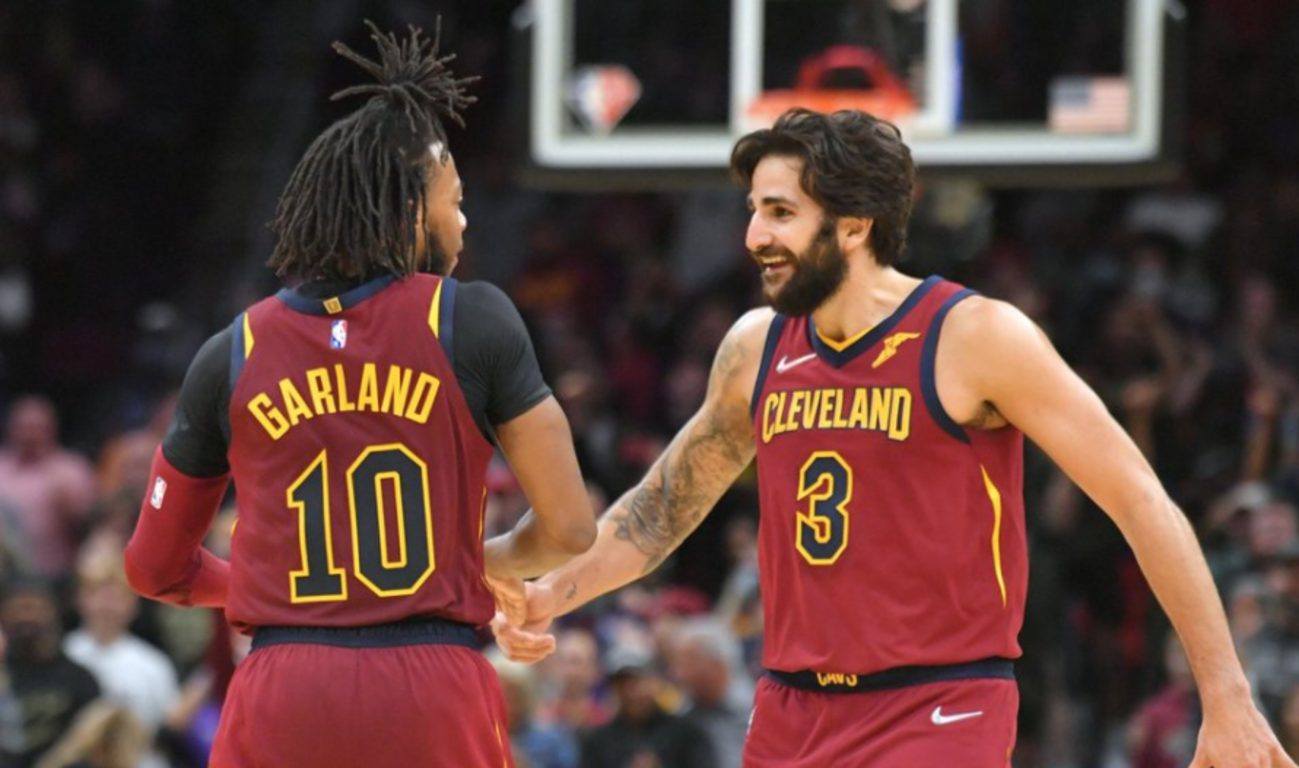 If the season were to end today, the Cavs (19-12) would lock up the #3 seed in the Eastern Conference behind the Brooklyn Nets and Chicago Bulls. In Central Division action, the first-place Bulls hold a tiny, half-point edge over the second-place Cavs.
In a run that seemingly came out of nowhere, the Cavs became the surprise team in the NBA this season. They were so horrible for the past few seasons that no one anticipated could battle Giannis "Greek Freak" Antetokounmpo and the Milwaukee Bucks for a division crown. The Cavs are +1200 odds to win the Central Division, but the third favorite behind the Bucks -270 and Bulls +260.
Despite their auspicious start to the season, the Cavs are still a long shot at +18000 odds to win the 2022 NBA Championship. In divisional futures betting, the Cavs are +5000 odds to win the Eastern Conference or ninth out of 15 teams.
On Deck: Celtics, Raptors, Pelicans
During their six-game winning streak, the Cavs went 6-0 ATS and defeated the Chicago Bills, Miami Heat, and Milwaukee Bucks. On Saturday, the Cavs knocked off the short-handed Bucks by 29 points. The Cavs easily covered and improved their ATS streak to 14-0 in the last 14 games, which is a covering streak that dates back four weeks.
"In order to be successful against Milwaukee, you have to move the ball," said Cleveland head coach JB Bickerstaff. "They did a really good job of creating shots for each other."
"It's been super fun," said Darius Garland. "It's not just hero ball, everybody is contributing."
Garland leads the Cavs with 19.1 points, 7.3 assists, and 1.3 steals per game. Big man Jarrett Allen is second-best in scoring with 16.8 points, 10.8 rebounds, and 1.4 blocks per game.
Evan Mobley missed a couple of games with an elbow injury, but the rookie from USC has done a stellar job with 13.8 points and 8.3 rebounds per game this season.
"His demeanor, his presence on the floor, all those things like he seems well-seasoned beyond his years," praised Bickerstaff. "Mobley understands the game of basketball at a high level. You don't see him make those rookie mistakes."
Veteran point guard Ricky Rubio has provided a steady vibe off the bench this season with 12.7 points and 6.6 assists per game. Bickerstaff plays Rubio and Garland together, which allows Rubio to set the table for Garland.
"What Ricky does means a lot," said Garland. "It gives me a little break to come off the ball. I can get some cheap, easy buckets because I know he's always going to try and find me. He does that with everybody."