The title of richest horse race in the world now belongs to the newly announced $20 million Saudi Cup.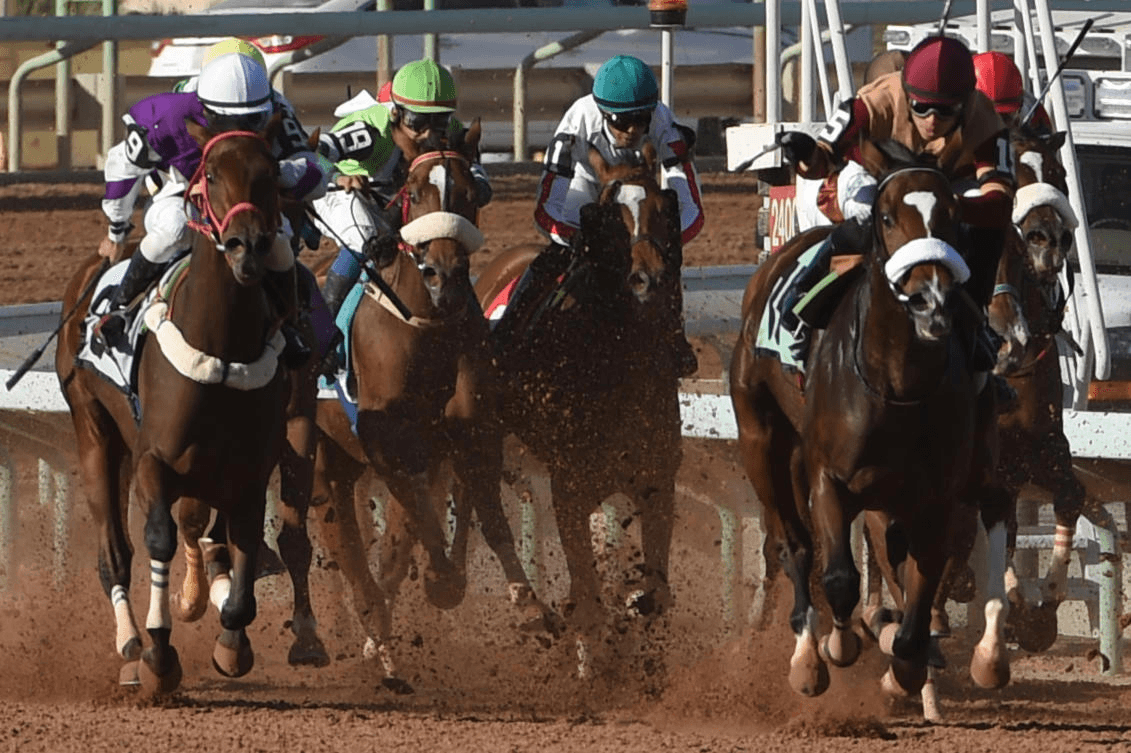 The inaugural running is set for King Abdulaziz Racetrack in Riyadh on Feb. 29, 2020. It's a dirt event at 1 1/4 mile. A maximum of 14 starters will participate. Unlike other big-money races with a stiff entry fee, such as the Pegasus World Cup at Gulfstream Park, near Miami, this race will be free to enter and free to run in.
The prize for the winning horse will be $10 million (US) with horses down to 10th place sharing another $10 million (US).
The Saudi Cup announcement came at a launch news conference Wednesday at Saratoga.
---
World's Richest Horse Races
$20 Million Saudi Cup (Riyadh, Saudi Arabia)
$12 Million Dubai World Cup (Meydan, UAE)
$9 Million Pegasus World Cup (Hallandale Beach, Florida)
$8.8 Million The Everest (Sydney, Australia)
$7 Million Pegasus World Cup Turf (Hallandale Beach, Florida)
$6 Million Japan Cup (Tokyo)
$6 Million Breeders' Cup Classic (Arcadia, California)
$6 Millian Dubai Sheema Cup (Meydan, UAE)
$5.6 Million Prix de l'Arc de Triomphe (Paris, France)
$5.4 Million Melbourne Cup (Melbourne, Australia)
$5 Million Dubai Turf (Meydan, UAE)
$4.1 Million Tokyo Yūshun Japanese Derby (Tokyo)
$3 Million Kentucky Derby (Louisville, Kentucky)
---
Race Favorably Scheduled for Top Runners
From His Royal Highness Prince Bandar bin Khalid Al Faisal:
"The introduction of the Saudi Cup as an international race is without doubt the most significant event in the history of horse racing in Saudi Arabia, and demonstrates our resolve to develop this great sport in the Kingdom of Saudi Arabia, and also our ambition to become a leading player on horse racing's world stage."
The Saudi Cup runs four weeks after Gulfstream's 2020 Pegasus World Cup and four weeks prior the Dubai World Cup at Meydan. This scheduling allows the top international horses in training to have the opportunity to compete in all three of the most valuable dirt races in the world.
The Pegasus World Cup had an entry fee of $1 million contributing to a purse value of $16 million in 2018. In 2019, the entry fee was reduced to $500,000 but the purse was cut to $9 million. This has allowed for the introduction of the Pegasus World Cup Turf race, which has a $7 million purse — with a $1 million bonus to any owner who wins both races.
The Dubai World Cup is currently worth $12 million with a minimal entry fee. US horses and connections usually have their expenses paid to run in this event.
For grass horses, the richest race is in Australia. It's The Everest and is worth $8.8 million. Next is the $6 million Japan Cup in Tokyo followed by Europe's most renown grass race, the Prix de l'Arc de Triomphe. It goes for $5.6 million at Longchamp at Chantilly, north of Paris.
All Expenses Paid for Invitees
King Abdulaziz Racecourse was founded in 2003. It has a 1 1/4 mile circumference, a three-furlong chute and a state-of-the-art dirt racing surface. It's generally modeled after Belmont Park in metropolitan New York. However, Belmont boasts an additional quarter mile in circumference. Starters in the track's 1 1/2 mile Belmont Stakes, third jewel of US racing's Triple Crown start and finish at the same point in front of the main grandstand.
The Jockey Club of Saudi Arabia says it will arrange and fund the shipment of all invited horses. Additionally it will arrange and pay for the flights and hotel accommodation of the horses' connections. The Saudi Cup card will be fortified by a series of added international races as part of the undercard ahead of the showcase race.
Further details on these supporting races and the full race program will be announced at a later date.