Federal authorities indicted 27 horsemen on Monday for using performance-enhancing drugs on thoroughbreds. The horse doping charges are shaking up barns throughout racing, with the biggest tremor involving Jason Servis, who just last week won the inaugural $20 million Saudi Cup, the richest purse in racing, with Maximum Security, his prize trainee.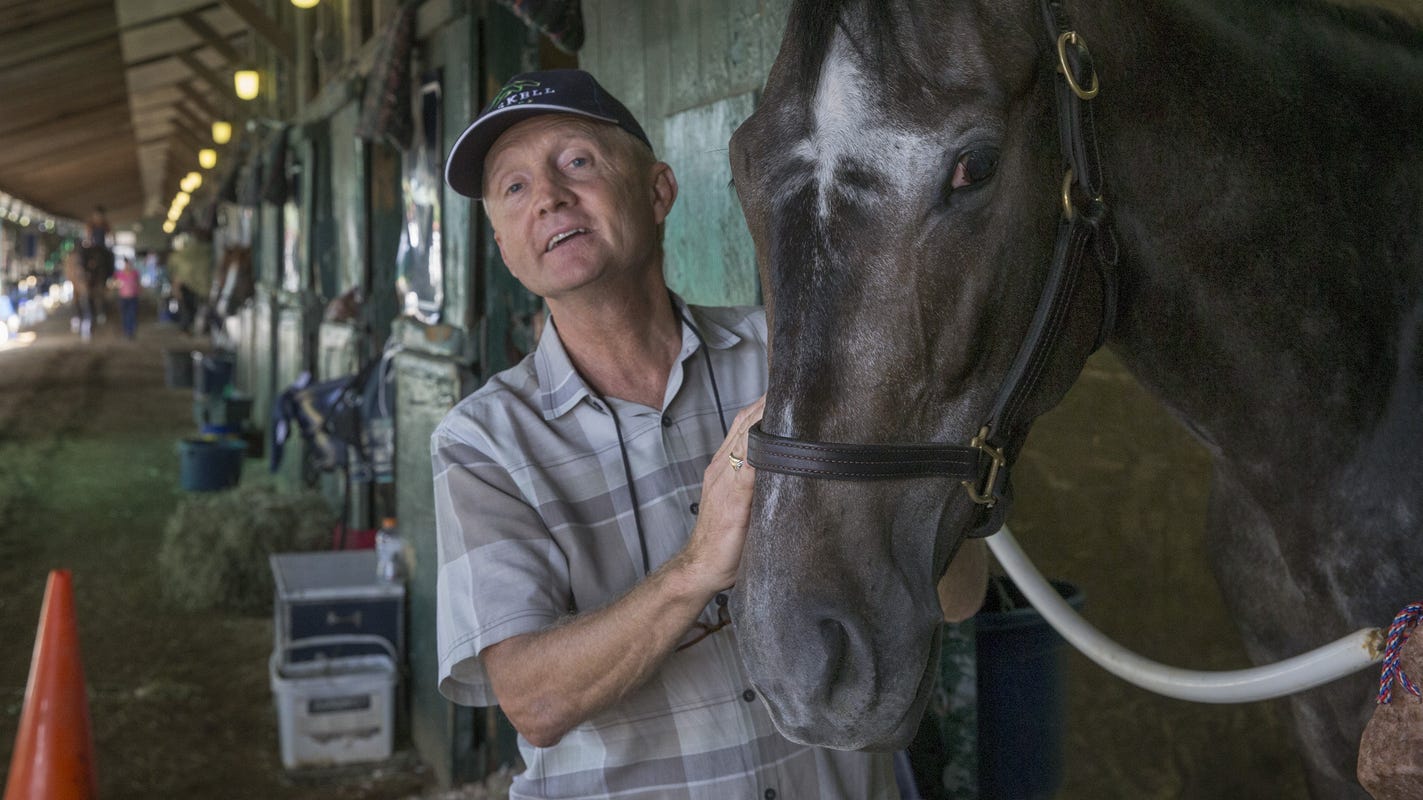 Servis and Maximum Security are the most recognizable names in Monday's indictments, which accuse the trainer of employing a network of veterinarians and assistants to acquire PEDs for his horses.
Servis has been Maximum Security's trainer since his initial victory in a $16,000 maiden claimer. Since then, the horse has gone on to win multiple graded-stakes races for nearly $12 million in earnings. Last week's payday in the Saudi Cup is responsible for $10 million of that figure. The colt also has a deal with Coolmore Farms to stand at stud once his racing career ends.
Authorities said Servis entered horses 1,082 times in races between 2018 and February 2020.
The indictment alleges that "almost all" of Servis' horses were on SGF-1000. The drug compound from an unnamed pharmacy in Kentucky supposedly improves tissue repair and increase stamina. Dealers allegedly told Servis current testing methods couldn't trace SGF-1000.
Baffert Handed the Reins
Gary West, who owns Maximum Security with his wife, Mary, e-mailed a statement to the Paulick Report:
"Yesterday, Jason Servis, a trainer we have used for 5 years, was indicted on multiple charges regarding using an illegal substance in horses. This news is extremely disturbing and disappointing. Therefore, we will be moving all our horses from Jason Servis as soon as arrangements can be made with other trainers. Maximum Security will be sent to Bob Baffert."
The Wests have a relationship with Baffert. He trained two recent Eclipse Award winners for the couple — West Coast, the Outstanding 3-year-old Male of 2017, and Game Winner, the Outstanding 2-year-old Male of 2018. He also trained Maximum Security's sire, New Year's Day.
The 44-page indictment from the US Attorney in the Southern District of New York also named trainers Jorge Navarro and Marcos Zulueta. Authorities allege that they worked with Servis to procure and administer PEDs, including blood doping agents. They stand accused of misbranding drugs to get away with the illegal adulteration.
The indictment also named several assistant trainers, veterinarians, pharmacists and drug distributors for being complicit in the distribution of multiple illegal substances, ranging from masking and pain-blocking agents to drugs similar to Clenbuterol and Viagra.
Horse Doping Scheme 'Nothing Less than Abuse'
"What actually happened to the horses amounted to nothing less than abuse," said William Sweeney, assistant director-in-charge of the FBI's New York office at a Monday press conference. "They experienced cardiac issues, overexertion leading to leg fractures, increased risk of injury, and in some cases, death."
In the eyes of federal authorities, the horses are the victims, and money was the motive.
"Human beings involved in the scheme continued to line their [pockets] as they continued to manipulate this multi-billion dollar horse racing industry across the globe," Sweeney said. "People are rightfully disturbed by the mistreatment of animals who have absolutely no means of defense. Today's arrest should put anyone who chooses to follow in the footsteps of those charged today in this doping scheme on alert."
Wave of Scratches
The fallout from Monday's indictment on the track and in the barns was nearly immediate. Rockingham Ranch announced it will be moving its horses out of Navarro's barn. Michelle Crawford, owner of star sprinter and Navarro trainee Shancelot, told The Thoroughbred Daily News that she is "lining up truckers to get our horses out of that barn."
From Michelle Crawford, owner of Shancelot–We are disgusted. We are upset. I spend all my free time running around advocating for horse care and horse health and after care, so I am disgusted. On the phone right now to line up truckers to get our horses out of that barn.

— Bill Finley (@BillFinley3) March 9, 2020
Meanwhile, Zulueta, accused of supplying drugs to Navarro, had four of his horses scratched from Parx's Monday card. Likewise, the Stronach Group is scratching Navarro's and Servis' horses from all races at Gulfstream Park this week.