Perhaps the most famous baseball card of all time set a new sales record in a deal finalized on Monday.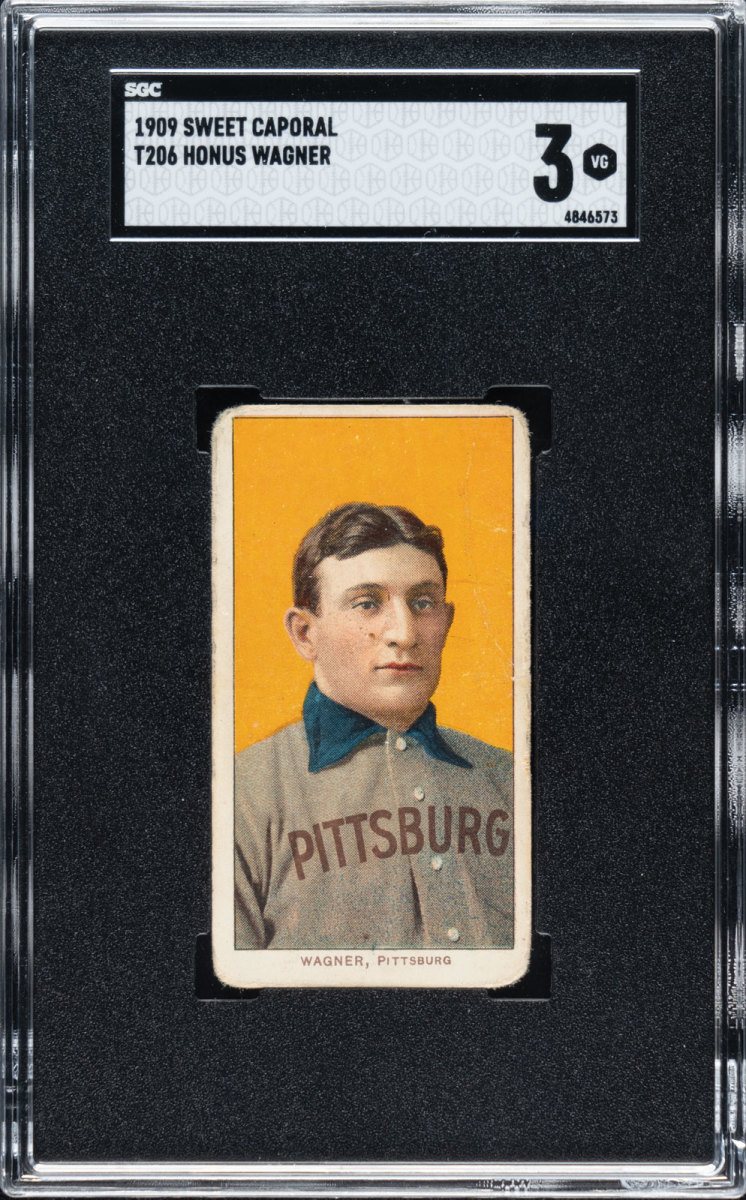 The T206 Honus Wagner sold for just over $6.6 million, including a 20% buyer's premium, eclipsing by $1.4 million the most recent sales records set earlier this year. A 1952 Topps Mickey Mantle rookie card – probably the second-most famous baseball card in history – sold for $5.2 million in January. That sale was later tied in April by a 2003-04 Upper Deck Exquisite Collection LeBron James rookie card featuring a jersey patch and autograph.
Robert Edwards Auctions, which brokered the transaction, didn't reveal either the buyer or seller. The company said the seller of the Wagner card is an "East Coast collector," according to an ESPN report.
"This Wagner stands out because of its condition," Brian Dwyer, president of Robert Edward Auctions, told ESPN. "There's only about 60 of these that we can confirm through various population reports and available grading data. Of those 60, most are rated poor, authentic or good, at best. This card is one of the best examples out there, and it's certainly one of the best examples available."
The Wagner card received plenty of publicity leading up to the sale, displayed under armed guard at the recent National Sports Collectors Convention near Chicago.
Sportscard Guaranty Corporation (SGC) gave this card a grade of 3 or Very Good. Only four cards are known to have graded higher, and all are in private collections. Hockey great Wayne Gretzky was among a group of investors who once owned a copy of the card, initially graded Near Mint 8 by Professional Sports Authenticators, that was later determined to be trimmed to remove defects.
A PSA 5 version of the Wagner sold for $3.12 million via Goldin Auctions in 2016, the previous record holder for the card. At the time, it was the highest sale of any sports card, though it's been eclipsed several times in the ensuing five years. Monday's transaction, however, puts Wagner back on the throne.