Vince McMahon made plenty of headlines when he announced that the XFL would be returning for the 2020 season. But a group of football and media insiders are hoping to beat him to the punch by launching the Alliance of American Football in February 2019.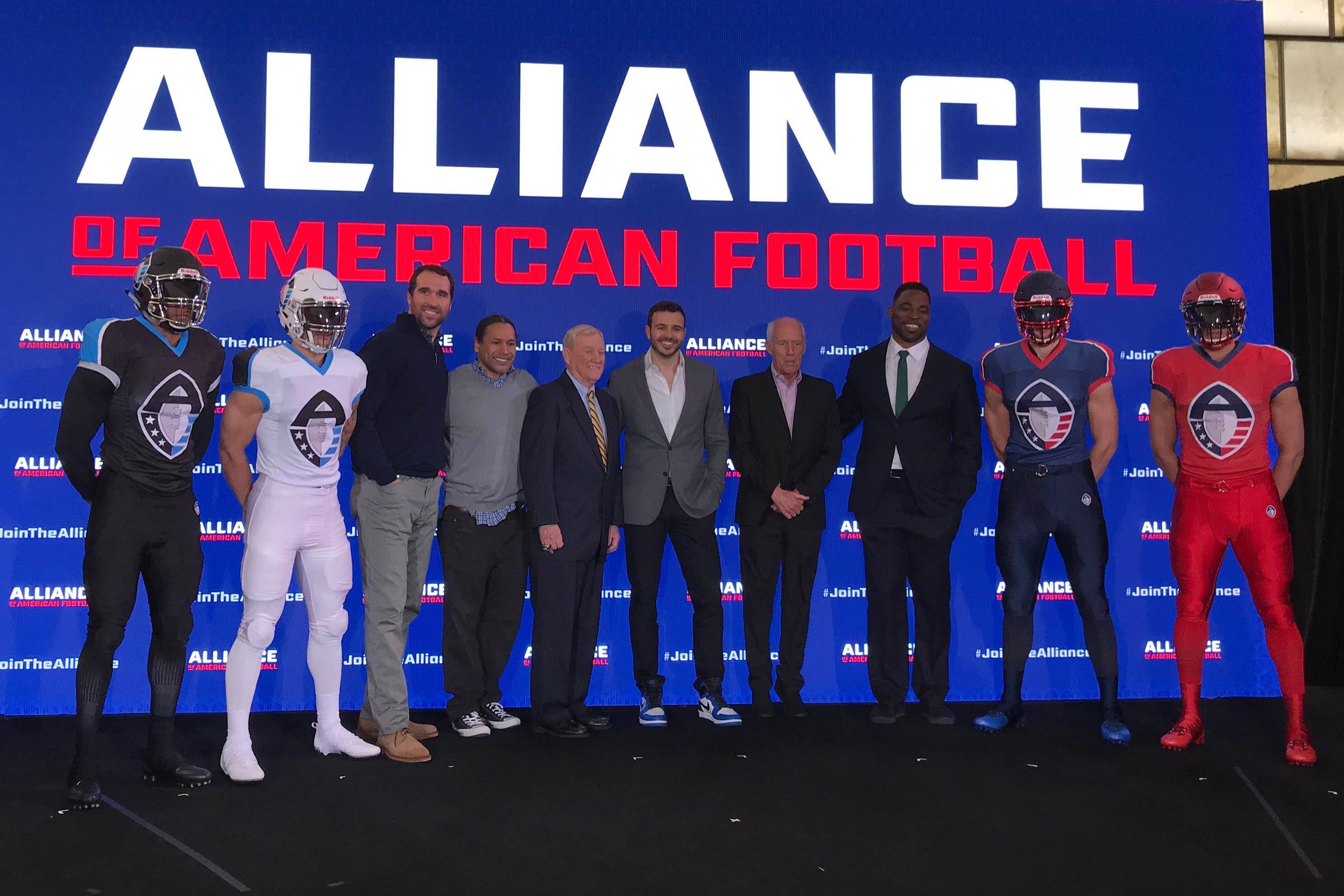 Charlie Ebersol, son of longtime television executive and original XFL partner Dick Ebersol, announced plans to launch his new league on Tuesday. According to Ebersol, the league will begin a week after the 2019 Super Bowl, and will feature eight 50-man teams competing in a ten week schedule.
Professional Football 2.0
Ebersol has brought in some big names from the world of football to help get his league off the ground with professionalism and staying power. Former NFL general manager Bill Polian will be on board to handle league affairs. Executive JK McKay will oversee the league's team operations, while former Pittsburgh Steelers safety Troy Polamalu will handle player-related issues.
Other advisors include Dick Ebersol, as well as former players Hines Ward and Justin Tuck.
Those names certainly give the Alliance of American Football some legitimacy. But while other spring leagues – including the original version of the XFL – have typically folded without achieving very much, Ebersol is hoping that his creation can buck that trend by providing a fan-friendly brand of football that brings innovative ideas to the table.
"The Alliance of American Football represents a fundamental shift in the way we approach professional sports," Charlie Ebersol told ESPN's Darren Rovell. "We believe fans and players are what's most important, so our approach is simple. We've created an Alliance where fans and players share in the success of their teams."
Ebersol says the league will fill its rosters by going after the thousands of Division I college football players who don't end up in the NFL, but aren't necessarily ready to end their playing careers. The eight teams will be able to protect eligible players that played in the regions near their host cities, though the locations of the franchises have yet to be determined.
Kickoff-Less Kickoffs?
Fans can expect faster games in the AAF. The league will not include special television timeouts, and plans to include 60 percent fewer commercials during broadcasts.
Other rule changes include the elimination of kickoffs, though a team losing late can still attempt an alternative to the onside kick: rather than give the opposing team the ball on the 25-yard line, they instead can opt to immediately take the ball in a fourth-and-10 situation on their own 35-yard-line.
Unlike the XFL, the league already has a media plan in place, with an agreement with the CBS Sports Network to air one game per week. In addition, one game from opening week and the league championship will appear on CBS. Other games will be available via streaming through a league app.
From the USFL to the XFL, many spring professional football leagues have failed because of unrealistic expectations, either from the league founders or prospective owners and media partners. Ebersol says the Alliance of American Football is different.
"I think where businesses like this fail is that they expect to have ludicrous and unrealistic ticket and media deal projections in Year 1," Ebersol said. "Our investors here understand that it's a seven to 10-year plan."