The Kentucky Supreme Court says it is again examining the legality of historical horse racing machines.
The move follows an appeal from the Kentucky Family Foundation. The organization seeks to overturn a lower court decision on the slot machine-like terminals. An opinion is expected to be fast tracked. But, exactly when a ruling would come is uncertain.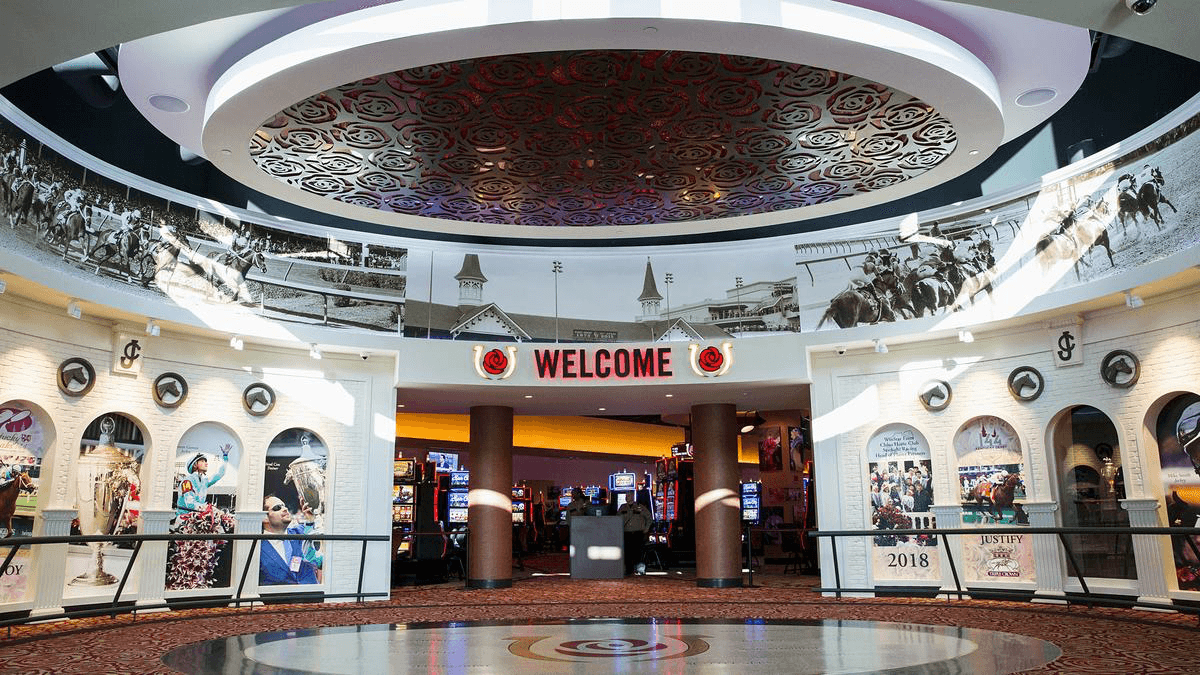 A Kentucky Family Foundation statement says:
"We are convinced that these gambling devices are nothing more than a new generation of slot-like machines, and we believe the members of the Supreme Court will agree."
Casino gambling remains illegal in Kentucky.
The fast-tracked appeal allows the case to bypass the Kentucky Court of Appeals. It now heads immediately to the state's Supreme Court. The issue came before the high court previously. However, in 2014 it was remanded back to the circuit court where it was ruled to be legal.
How the Slot-like Devices Work
Replays of old — so-called historical races — are used to generate outcomes on the machines. Players are unable to pre-determine the dates of the races or the names of the jockeys and horses. Thus, playing requires no handicapping. A sophisticated mathematical algorithm determines payouts based on how much money is in a pool before a winner is established. The Circuit Court ruling says because a pari-mutuel formula decides winners, it's legal under the state's current pari-mutuel regulations. Those regulations govern horse racing in the state.
Historical racing licensees seed the pari-mutuel pools to guarantee minimum payoffs.
The machines are playing a major role in revitalizing racing in the state. They were first installed at Kentucky Downs, in rural Franklin in 2011. Franklin is less than an hour's drive from populous Nashville. Kentucky Downs conducts live racing only five days a year, but operates its historical racing machines year-round.
Revenue Bolstering Races
Churchill Downs in Louisville invested $65 million in Derby City Gaming, a historical racing machine facility opening last year at the old site of Louisville Downs, a defunct harness track. Churchill Downs officials say machine revenues were a major part of the decision to boost horse racing purses at the track, including for the winner of this year's Kentucky Derby.
The extra funds are also contributing to increasing sales prices for Kentucky Downs, Turfway Park and Ellis Park. They are the other state Thoroughbred tacks that have all changed hands recently.
Historical machines were under consideration in Illinois, but that state's recent passage of a massive gambling expansion law will allow full-fledged casino gambling at the state's race track in addition to sports betting.
Colonial Downs in Virginia is re-opening for racing this summer because the state is legalizing them in that state. The track has already begun operation of off-track betting facilities in the state that feature the terminals, including at Colonial Downs.
In Arkansas, historical racing and other electronic gaming revenue continue to fortify horse racing at historic Oaklawn Park. That state also is soon expanding casino gambling with construction a major hotel at Oaklawn to go along with traditional live casino gambling, including sports betting.