After losing out to Adam Gase for the New York Jets head coaching job, Mike McCarthy indicated that he will be sitting out the 2019 season and wait a year to explore head coaching jobs for 2020.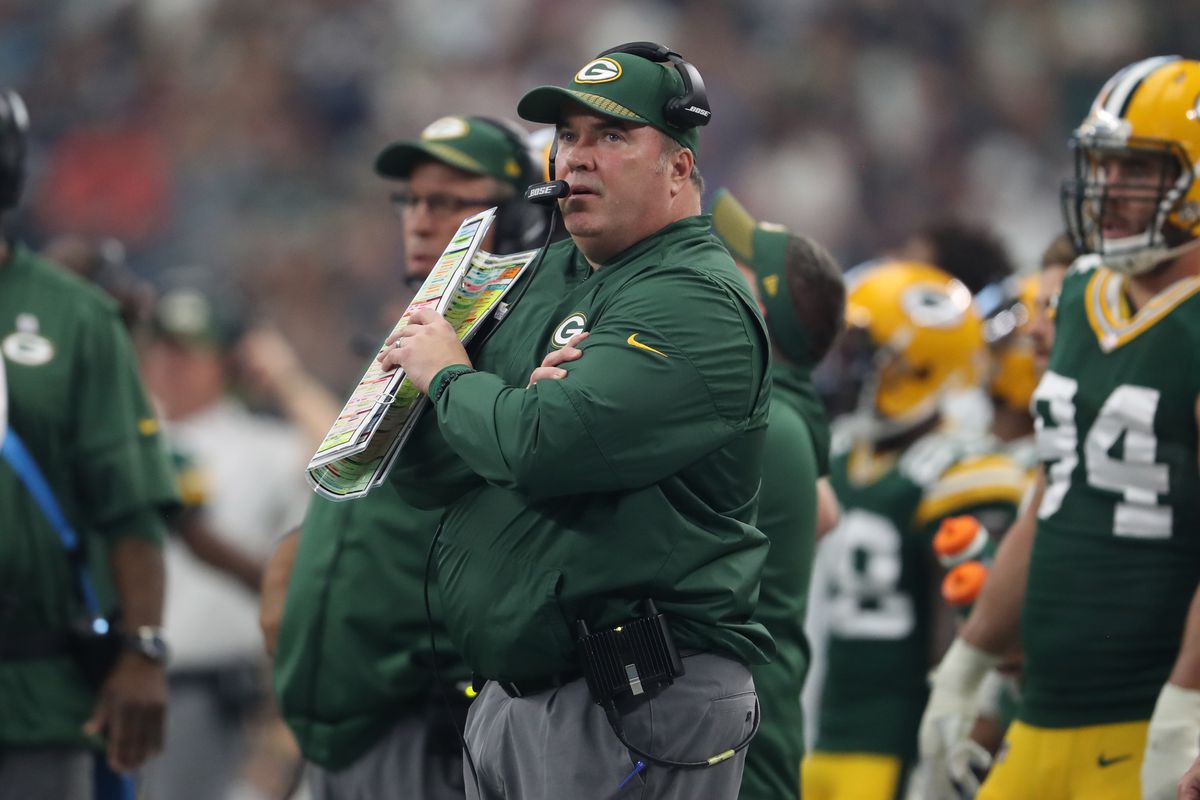 McCarthy, 55, said he would take the year off to spend with his family, but looks forward to returning to the sidelines next season.
"Family excited about dad at home for 2019," McCarthy said. "That's all that matters as we both know."
The Green Bay Packers fired McCarthy in the middle of the 2018 season after an atrocious 4-7-1 start. His overall record after 13 seasons in Green Bay was 125-77-2 with a victory in Super Bowl XLV against the Pittsburgh Steelers. McCarthy had a 10-8 record in the playoffs with the Packers.
Gang Green Said No
The New York Jets were interested in Mike McCarthy, but they also interview nearly ten other candidates. After a convincing conversation and recommendation from Peyton Manning, Jets owner and CEO Christ Johnson decided to offer Adam Gase the open head coaching position.
After three seasons in Miami, the Dolphins fired Gase. The Jets snatched up Gase because of his offensive prowess. The organization felt Gase would be the perfect fit to help young quarterback Sam Darnold develop into an elite passer.
In addition to McCarthy and Gase, the Jets also interview Kliff Kingsbury (ex-Texas Tech coach and USC OC) and former Detroit Lions coach Jim Caldwell.
McCarthy vs. Rodgers
Shortly be he got the ax, Sports Illustrated ran a long-form piece detailing the fractured relationship between McCarthy and the Green Bay Packers organization. It also shined light on the deteriorating relationship between McCarthy and star quarterback Aaron Rodgers. The two were often feuding because they were rarely on the same page as far as play calling.
Rodgers felt personally betrayed when the Packers did not extend the contract of quarterbacks coach Alex Van Pelt. Rodgers and Van Pelt had grown very close, but it was obvious that they had a tighter and deeper relationship that McCarthy and Rodgers.
McCarthy got his start with the Packers in 2006. He inherited an aging Brett Favre. In his second season with the Packers, McCarthy guided them to a spot in the NFC Championship game, which they lost to the New York Giants.
In 2010, with Aaron Rodgers at quarterback, the Packers finished the season 10-6 and secured the #6 seed as the second Wild Card selection in the NFC East. The Packers went undefeated in the playoffs en route to a win in the Super Bowl. The Packers edged out the Steelers to win the franchise's 13th world championship title.
Green Bay hired Matt LaFleur to replace McCarthy earlier this week. LaFleur had been the offensive coordinator of the Tennessee Titans.