Steve Asmussen hasn't missed a beat when it comes to talking up Midnight Bourbon to anyone who will listen. And given what the heretofore snakebit colt has done to bettors, avid listeners are becoming harder and harder to find.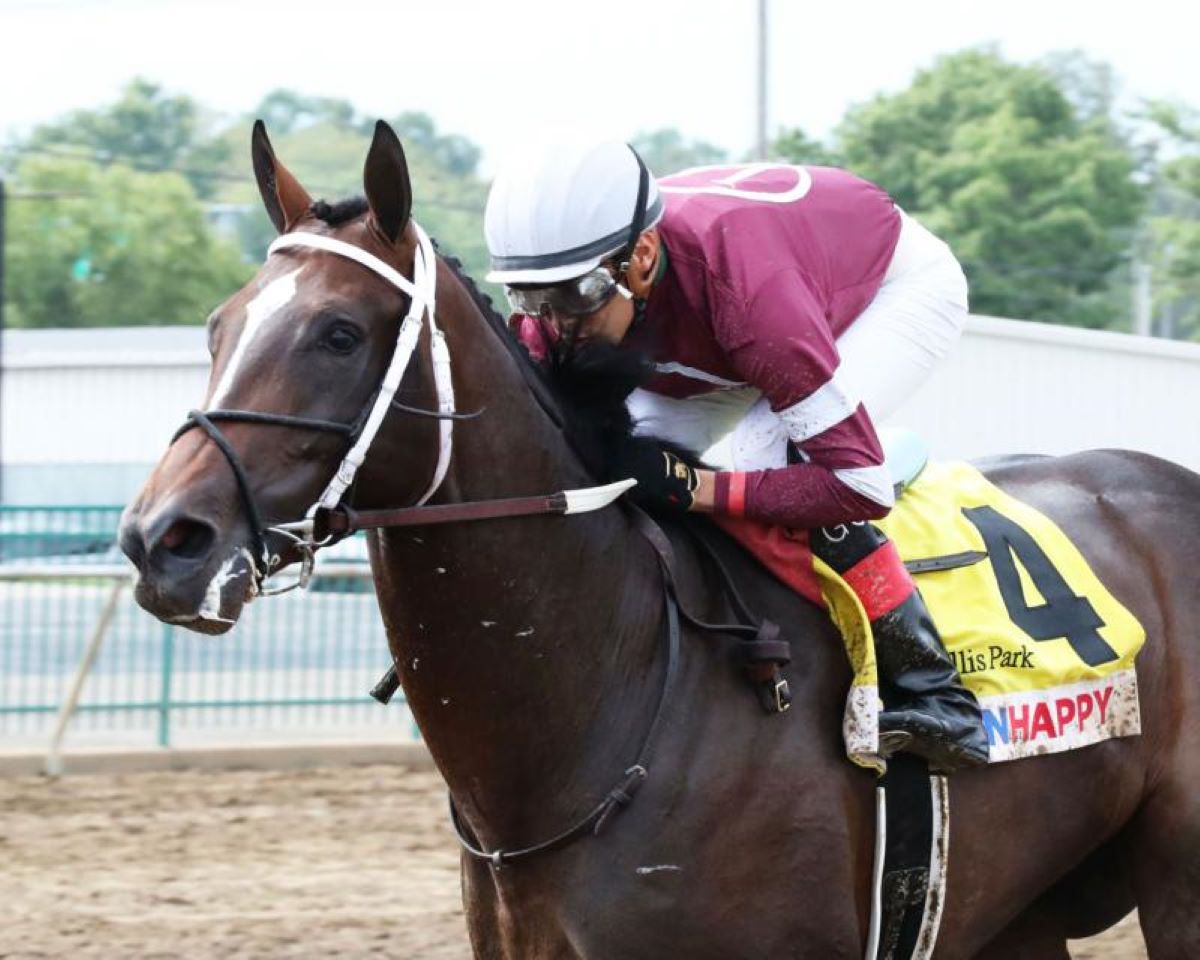 "The only time he's missed the break in his life was the Kentucky Derby, which was won by a horse (Medina Spirit) he breaks next to in the Preakness and runs into the ground," Asmussen said.
Midnight Bourbon may not have missed many breaks out of the gate. But he hasn't caught many at the finish line either. Nor has he given horseplayers waiting for his talent to break through any breaks. Now, Asmussen's next attempt getting Midnight Bourbon that elusive Grade 1/Group 1 victory comes at the Feb. 26 $20 million Saudi Cup, the world's richest race.
There, Midnight Bourbon not only gets rival Mandaloun for the seventh time — and second in a month — but also defending champion Mishriff. Last month, Mandaloun beat Midnight Bourbon for the fourth time in six races at the Louisiana Stakes at Fair Grounds.
Midnight Bourbon keeps asking for seconds
The three-quarter length setback at 6/5 gave Midnight Bourbon his third runner-up finish in his last four starts. He also finished second in the Pennsylvania Derby (to Hot Rod Charlie) and the Travers Stakes (to likely 3-year-old Champion Essential Quality). That all sandwiched a third as the 6/5 co-favorite (to Maxfield and Happy Saver) in December's Grade 1 Clark Stakes at Churchill Downs.
Asmussen is nonplussed about this. He's a grinder, so the fact Midnight Bourbon grinded his way to 12 in-the-money finishes in 14 races (2-6-4) tells the Hall of Fame trainer there is untapped talent there.
He vows to tap it going forward.
"He has an elite level of talent without finishing it off at this stage," Asmussen said. He's not had the success his ability would allow, but it also leaves a lot for us moving forward. He is still in a physical and mental development that I think allows for him to possibly end up being the best horse in training in the world this year."
Asmussen all-in on his 4-year-old
That's a bold statement, especially about a horse that hasn't won a race in his last nine starts. Nobody said Asmussen wasn't bullish about Midnight Bourbon or that he's dodged anyone along the way. While Midnight Bourbon hasn't won since capturing the Grade 3 Lecomte last January, he's run in six Grade 1s since then.
He's hit the board in four of them (0-3-1). Midnight Bourbon's only board misses came in the Kentucky Derby, where he finished sixth, and the Haskell, where Hot Rod Charlie tripped him and he dumped jockey Paco Lopez. Midnight Bourbon came out of that near-catastrophic tumble into a gutsy second by a neck to Essential Quality in the Travers.
That, in turn, segued into that second by 2 1/4 lengths in the Pennsylvania Derby. Ricardo Santana Jr., Midnight Bourbon's jockey, filed a protest after the race, claiming Hot Rod Charlie interfered at the top of the stretch. Stewards denied the appeal.
'We just have to finish it off'
"I know from the preparation going into his last race, how he's come out of it and how he's worked since, that we are jumping forward," Asmussen said. "His numbers are very competitive with any horse in the world — the numbers being the speed he has attained. We just have to finish it off."
Asmussen was pleased with Midnight Bourbon's 1:01.20, five-furlong breeze Sunday morning at Fair Grounds. He said he'll look for something "a touch better, not significantly better" this Sunday. Then, Midnight Bourbon will van from New Orleans to Palm Meadows, Fla., before flying to the Middle East.
"It's one thing after another, but it's there. It just needs to come together," Asmussen said. "I'm hoping beyond hope and expecting that he's waiting for the Saudi Cup stage to put it all together perfectly."