Which teams are getting in the NFL playoffs is far from clear, but many spots should be solidified by the end of this week. Teams like the New Orleans Saints and Los Angeles Rams know their fates, but squads like the Minnesota Vikings and Baltimore Ravens are still fighting for a wild card berth.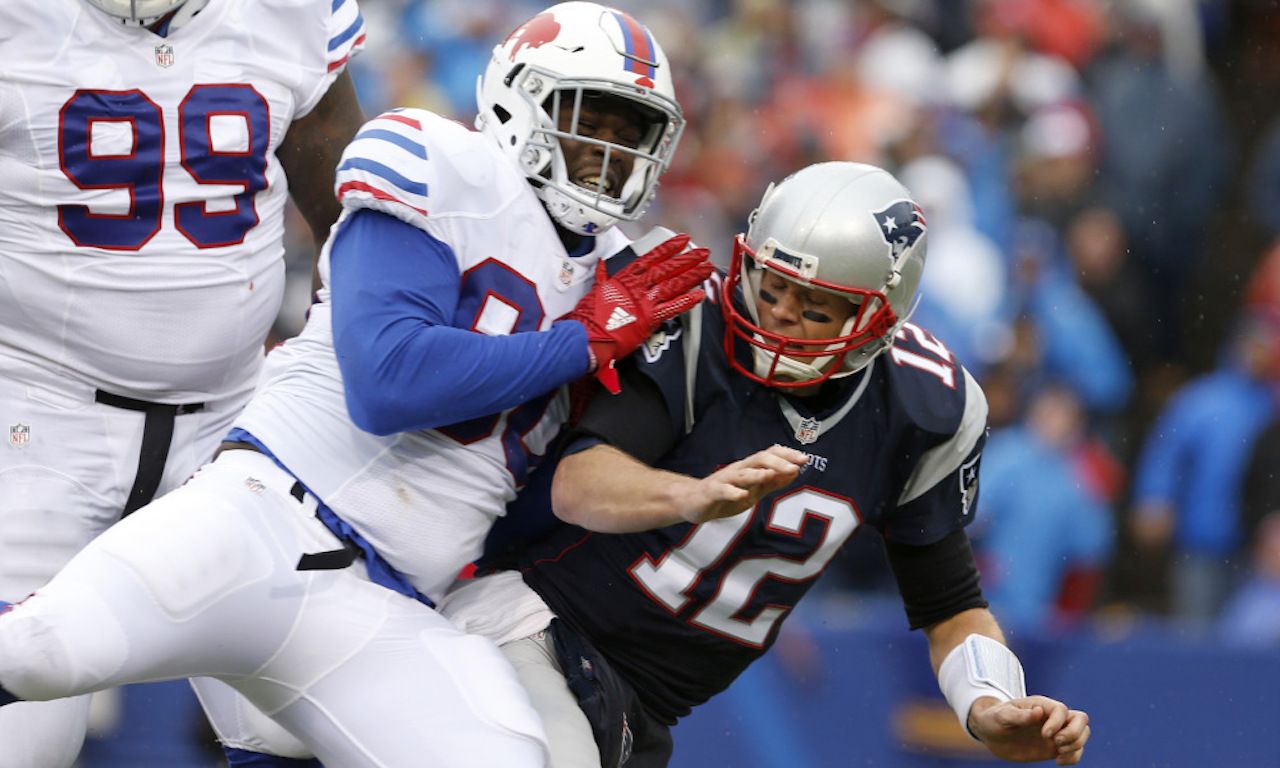 Then there are organizations such as the Indianapolis Colts and Philadelphia Eagles, who still have a chance to grab a postseason spot.
Many of the hopefuls are playing the hopeless this Sunday. We look at five such contests and give our opinion on who should prevail.
1. New York Giants +9 at Indianapolis
Indianapolis is one of the hottest teams in the NFL right now. They have won seven of their last eight games and are giving nine points to the new York Giants.
But of the eight games they are just 5-2-1 against the spread. The one game in that stretch where there were a favorite of nine or more points, they failed to cover.
The Giants are out of the playoffs, but the Colts still have a chance at a wild card spot. Indianapolis should win by two touchdowns.
Take Indianapolis and give away the points.
2. Tampa Bay +7 at Dallas
Yes it was shocking Dallas got shut out last week at Indianapolis, but they only need one victory to capture the NFC East. Playing Tampa Bay and giving seven points this Sunday should be when it happens. The Buccaneers are playing out the string and coach Dirk Koetter could be out of job at the end of the season.
The Cowboys have the opportunity to clinch the division in front of their fans. This game has the possibility of a blow out and Tampa Bay getting just a touchdown doesn't seem like nearly enough.
Take Dallas and give away the points.
3. Buffalo +13.5 at New England
When Buffalo and New England met earlier this season the Patriots were a 14-point favorite and won 25-6, easily covering the spread. Now they are laying 13.5 at home, but this game screams trap line.
The Bills have won three of their last five, and quarterback Josh Allen is once again healthy. Conversely, the Patriots look tired. They have lost three of their last five, including their last two. They also lost wide receiver Josh Gordon to suspension this week. New England should win, but won't cover.
Take Buffalo and the points.
4. Cincinnati +7 at Cleveland
This is only the third time all season Cleveland has been a favorite. The other times were a three-point pick over the New York Jets, and a one-point selection over the LA Chargers. They covered against the Jets, and lost outright to the Chargers.
Now they are giving away seven points to their rivals, Cincinnati. The Bengals have been an underdog by six or 6.5 points three times this season. They are 1-2 ATS in those games.
Cleveland should take advantage of being at home and could pick up their seventh victory of the season, keeping their faint playoff hopes alive.
Take Cleveland and give away the points.
5. Los Angeles Rams -13.5 at Arizona
The Los Angeles Rams appear to be in a late-season lull. They were 10-1 before their bye week on Nov. 26, but since then are 1-2, with losses in successive weeks to Chicago and Philadelphia.
Now they travel to Arizona for a game many would have thought to be a cakewalk a month ago. When the two teams played the second week of the season the Rams were 13-point favorites, and won 34-0.
This game opened at 15.5, but has dropped a point. This game could be the perfect remedy for what ails the Rams. They won't win by 34, but will cover.
Take Los Angeles and give away the points.