After races on 1-mile, and 1.5-mile race tracks, NASCAR visits Martinsville Speedway and the thrills of half-mile racing. The STP 500 is one of two short layouts drivers see throughout the year. The other is Bristol.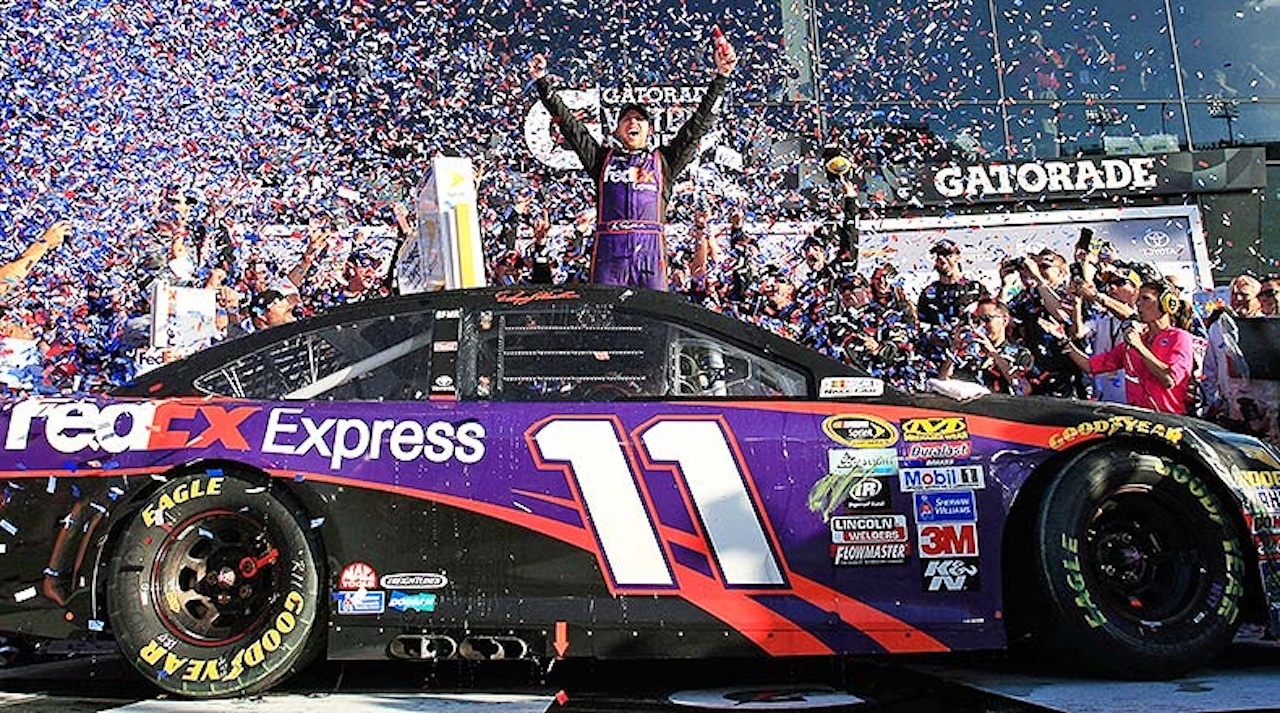 Even though they are on them just four times a year, from the sound of the drivers, it is one of their favorite times of the year. Several had nothing but positive comments about Sunday's race.
Kyle Busch, who has two victories already this year, is the 8/5 pick to win this week. Busch is the only multiple winner this year and told Vegasinsider.com he is ready for this race.
"We've run well the last two years at Martinsville, and we're definitely pumped about getting back there," Busch said. "I'm hoping we can have a really good car there again this time around like we did the last several years."
Busch has a stellar record at Martinsville, where he has finished first there on two occasions.
Hamlin Looking for Second Victory
Though Busch is the overwhelming favorite, teammate Denny Hamlin could pick up his second win of the season here. Hamlin, who is listed at 8/1, has run well at the Virginia facility, picking up five victories, including his latest in 2015. It is a race in his home state, but Hamlin isn't looking at it any differently.
"I treat every race the same and I know our team is always working hard to give the FedEx Toyota the best chance to take the checkered flag," said Hamlin, who won at Daytona this year. "I'm proud of my accomplishments at Martinsville, but every race is different and we will need to be fully focused and be at our best if we are going to have a shot at winning this weekend."
Hamlin is having a better start this season than last. In five races his worst finish is 11th, and he has two other top 10s in addition to the win at Daytona. Last year at the same time, his worst finish was 17th, and he finished 12th at Martinsville.
King of Martinsville
The active driver with the most success at Martinsville is Jimmie Johnson. Johnson went winless last year, but is enjoying a much better start in 2019. He has two top 10s, and is hoping he can improve on last year's 16th place result.
"Passing is tough and you will see the bum and run a lot," Johnson said. "Sometimes you just have to rough someone up to get by them, but you have to be smart because as soon as you get by them, they will be right back on your bumper into the corner and couple pay back the favor."
Larson Hopes to End Struggles
One driver that is admittedly not a fan of this week is Kyle Larson. He has traditionally not done well at Martinsville, and it is reflected in his odds. He is at 50/1 to win on Sunday and told the Martinsville Bulletin he knows he has to improve here.
"For Martinsville, that's probably my worst racetrack, so I do work hard at trying to get better at that place, studying notes and things like that. But nothing seems to be working for me there, so I just continue to work hard and try to become a better race car driver there. It's just really tough on me."