Once more, Manchester City and Liverpool are expected to be the season's main contenders in the Premier League. The two met in Leicester to decide the winner of the Community Shield, the trophy disputed each year between the league and Cup champions.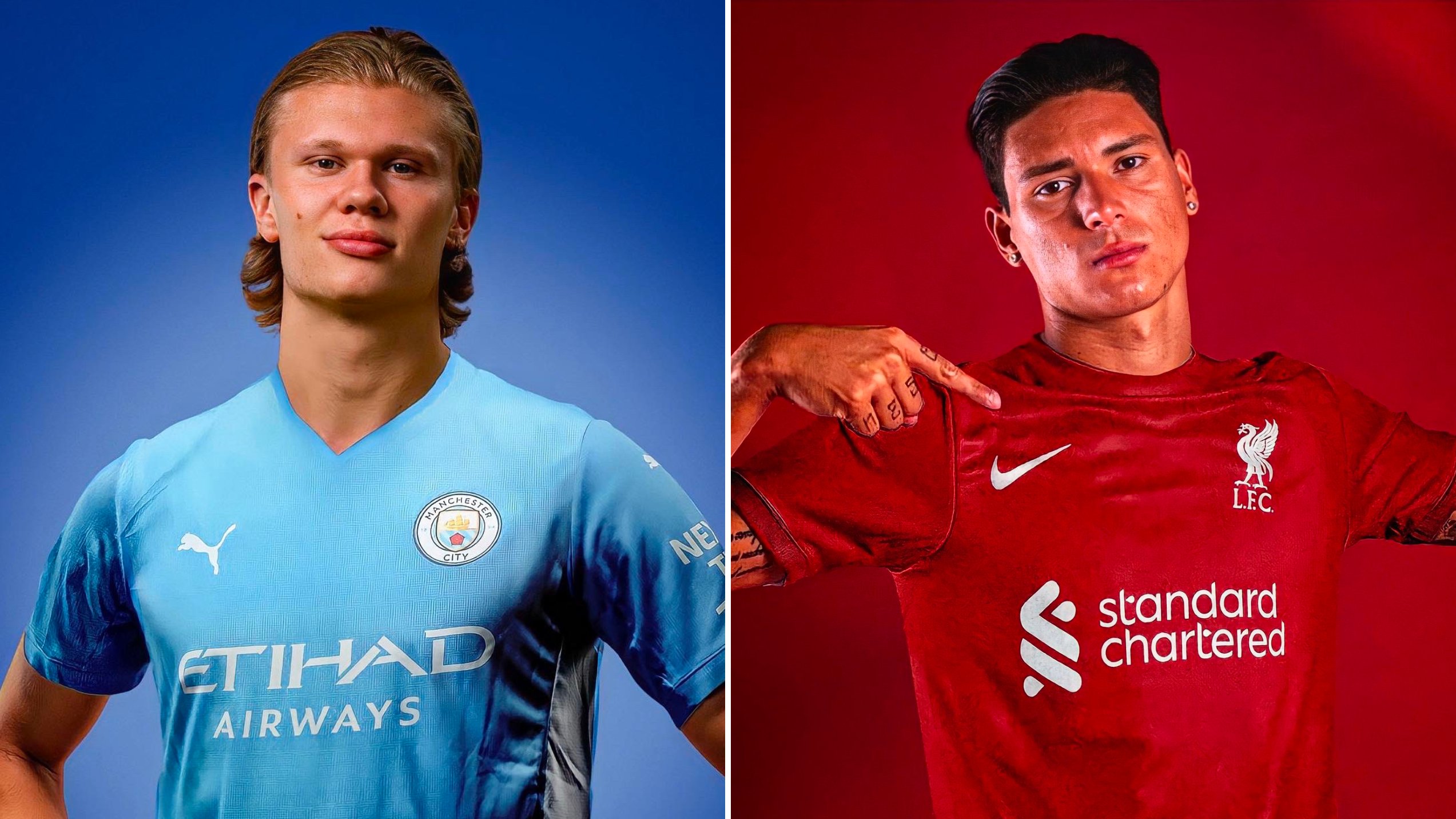 Liverpool won the match 3-1 after an electric outing. Fans were eager to watch summer arrivals Erling Haaland and Darwin Nunez in action, with the latter winning the first battle of the campaign. Haaland missed two huge chances for City, while Nunez hit the net in extra time to set the final score of the encounter.
The other star-signing in City's attack, Julian Alvarez, was also involved in the match, netting in the 70th minute to make it 1-1.
Triumph for @LFC in the first bout of the 2022-23 season! 🏆

The Reds dealt the first blow of the new season to @ManCity, as they claimed a 3-1 win to seal victory in the 2022 #CommunityShield! 🥊 pic.twitter.com/1LZUe0Cvee

— Emirates FA Cup (@EmiratesFACup) July 30, 2022
Guardiola congratulated his players for "giving everything" during the game, but accepted his team "needs to improve". "We need games to get our tempo. We will do it," Guardiola commented.
🗣️ "We will do it."

Pep Guardiola reacts to their 3-1 defeat against Liverpool in the Community Shield 🔵 pic.twitter.com/U2k9ZiACyY

— Sky Sports News (@SkySportsNews) July 30, 2022
Guardiola: 'Haaland is strong. He was always there'
Talking about Haaland, Guardiola said he wasn't worried by his lack of efficiency in front of goal against Liverpool. The 22-year-old got to a flying start at City netting just 12 minutes into his club debut friendly against Bayern at Lambeau Field earlier this week.
"He's strong, another time he will put it in the net," Pep assured. "It's football, he was there… He had another goal disallowed because the ball was out, so he has this talent and he will score. He had chances – two or three in the first half and one at the end. Haaland was always there," Guardiola added.
Haaland missed the chance to bring City level 👀 pic.twitter.com/hUnxTwFZ9N

— ESPN FC (@ESPNFC) July 30, 2022
"He fought a lot and made the movements. It is good for him to see the reality in a new country and a new league but he was there. He didn't score. He has incredible quality and he will do it," Guardiola said.
🗣️ "He has incredible quality."

Pep Guardiola says he is not worried about the chances that Erling Haaland missed in his competitive debut against Liverpool 💬 pic.twitter.com/NEazpph53a

— Sky Sports News (@SkySportsNews) July 30, 2022
"I'm not concerned or worried. I'd have been happy to win and him to score goals but the reality is we have 11 months ahead of us that are so intense – with the World Cup we [will soon] play every three days – and he is going to help us," Pep concluded.
How did Erling Haaland miss this…

🎥 @ESPNFC pic.twitter.com/KlEDD9RjRT

— The Athletic Soccer (@TheAthleticSCCR) July 30, 2022
Who's going to score more goals this season: Haaland or Nunez?
Well, according to the bookies it's Haaland. The in-form Norwegian is the main candidate to finish as the Premier League's 'Golden Boot'. At +260, Haaland sits ahead of Liverpool's Mohamed Salah at +450 and Tottenham's Harry Kane at +500. Gabriel Jesus follows at +1100, while Son-Heung Min and Darwin Nunez are tied at +1300. Cristiano Ronaldo is even further behind at +1700.
🔁 Erling Haaland
❤️ Darwin Núñez

Who is going to score more goals in 2022/23? pic.twitter.com/UH8Jyfw6ux

— Squawka (@Squawka) July 22, 2022