Gulfstream Park opens its Championship Meet this weekend as the first racetrack to conduct races on three surfaces: dirt, turf, and all-weather, synthetic Tapeta. And given what we saw on the Tapeta during the Florida track's Fall Meet, horseplayers have expectations as to what they'll see heading into the winter and spring.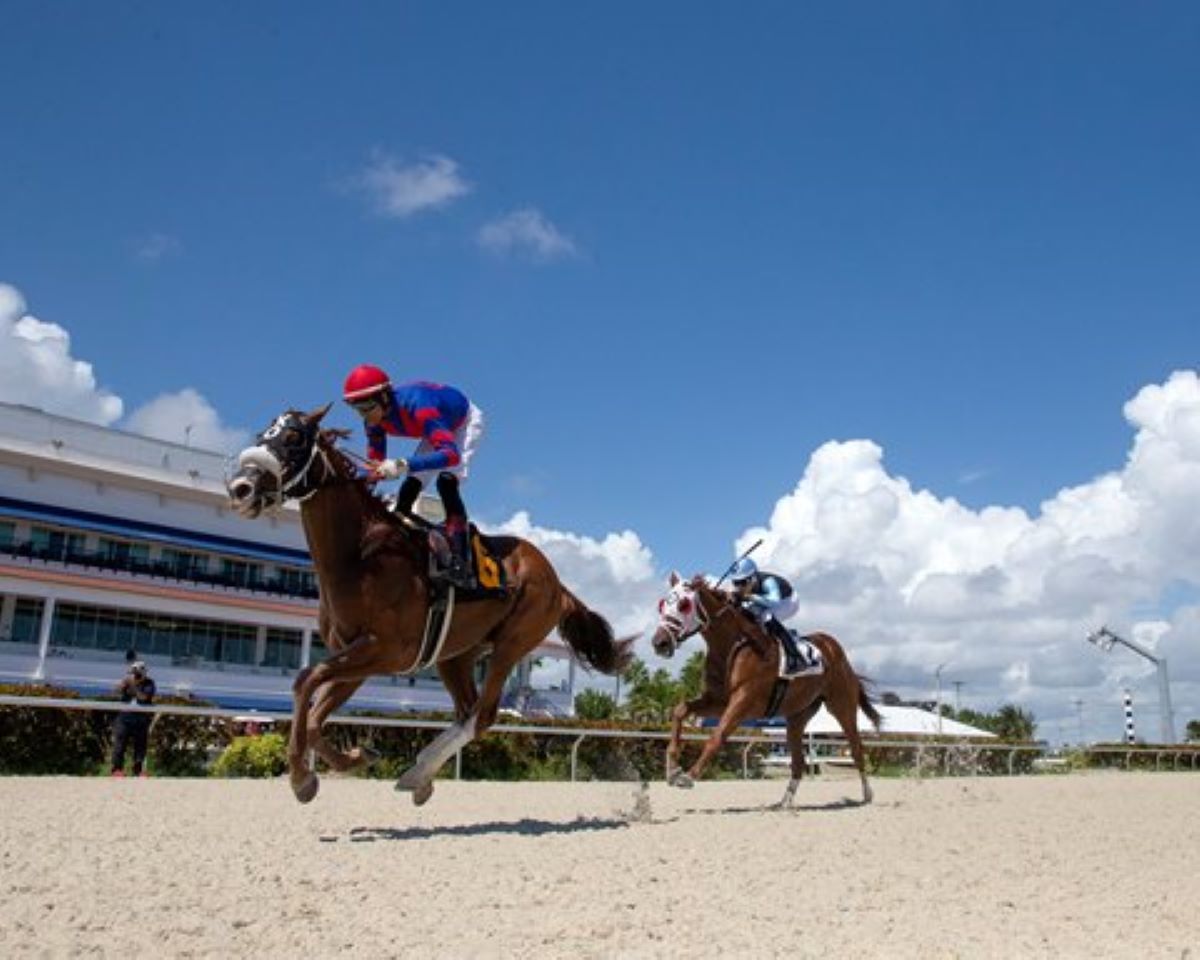 Gulfstream ran 143 races on the Tapeta during the fall. Favorites won at a 36% clip, just about the norm for North American tracks. As expected, turf horses fared better on the surface than did their dirt counterparts — at least at the outset. During the first two weeks of the season, horses who made their most recent starts on grass won 27 of 37 races, winning at a 73% clip.
As Gulfstream phased out turf races during a track resurfacing, the winning percentage of horses going from turf to Tapeta dropped to 41%.
It's a racing axiom that turf horses transition better to synthetic surfaces than do their dirt counterparts. That holds generally, but like everything else in horse racing, isn't an absolute.
Closers controlled early, hung on late
Successful racing styles also differed as the meet progressed. At the outset, horses coming off the pace won 59% of the races (22-for-37), and closers predominated, winning at a 41% clip. Pacesetters were hammered at the beginning, winning only 8% of the time over the first two weeks. Front-end speed rallied as the meet went along, however, with pacesetters winding up 25-for-143 (17%). Stalkers and pressers won the remaining races.
What about the human angle? Saffie Joseph Jr., who won Gulfstream's Fall Meet training title, sent out 21 of his 36 winners on synthetic. Fall Meet riding champion Edgard Zayas led the jockeys with 16 synthetic victories. Chantal Sutherland, who is enjoying a career resurgence since moving to Florida from Southern California, rode 13 winners.
Florida weather could put Gulfstream stakes on Tapeta
Going forward, no stakes races are currently carded for the synthetic surface, but given Florida's unpredictable weather, it's possible turf stakes could move to the Tapeta if the weather demands the change.
Gulfstream's December condition book lists 40 of 168 races on synthetic. The Championship Meet begins on Friday with a pair of juvenile stakes, while the Claiming Crown card headlines Saturday.