In this week's version of the "Gotta Get Unstuck" games in Week 2, there are two excellent Sunday Night Football and Monday Night Football games. The Seattle Seahawks host the New England Patriots on SNF, and the Las Vegas Raiders make their home debut in Sin City against the visiting New Orleans Saints on MNF.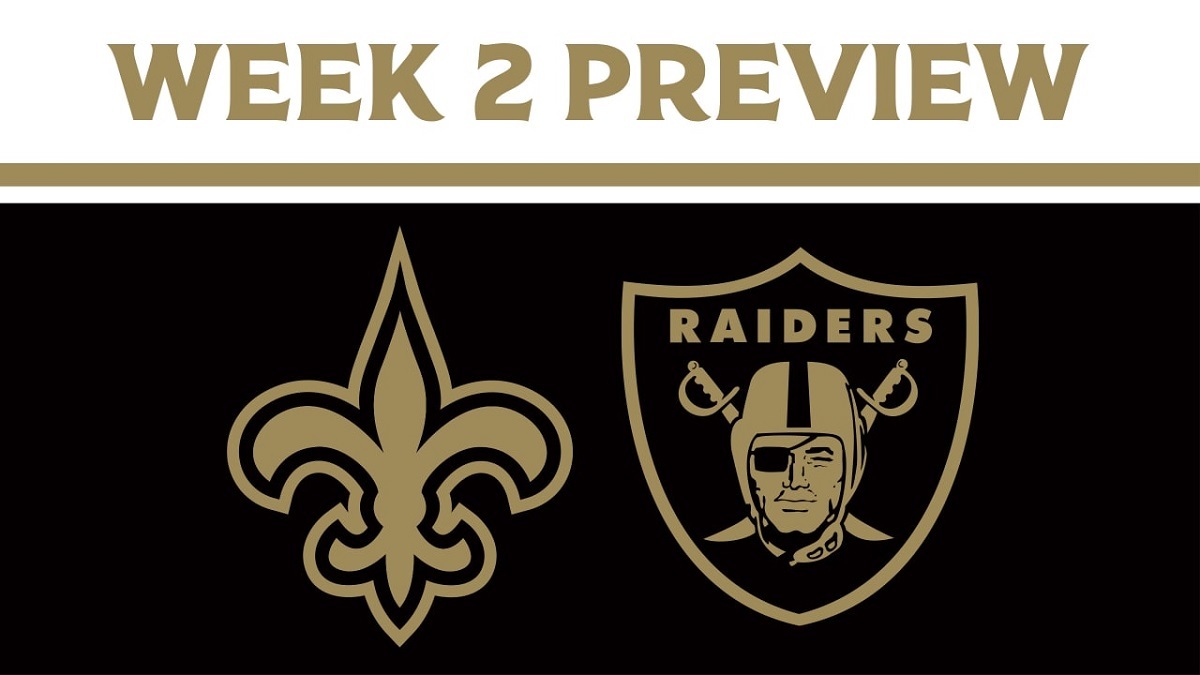 For a second week in a row, a team christens their new stadium. In Week 1, the LA Rams hosted the Dallas Cowboys in SoFi Stadium in Los Angeles.
In Week 2, the Raiders play their first home game at Allegiant Stadium on MNF . The Davis family got their long-standing wish with a new football stadium of their own. Unlike Oakland, the Raiders do not have to share a stadium in Vegas with a baseball team.
Mark Davis nicknamed the new stadium as the "Death Star", much to the delight of Star Wars geeks.
These final two games are the last NFL games you can bet on that's on the schedule for Week 2, which means SNF and MNF are your last shots to get unstuck for the weekend.
Belichick vs. Carroll on SNF
The New England Way continues without Tom Brady. Bill Belichick utilized his new offensive weapon with a revitalized Cam Newton. Newton passed for an efficient 15-for-19 and rushed for 75 yards and two touchdowns in a Week 1 victory over FitzMagic and the Miami Dolphins.
Belichick got the last laugh in the Brady/Belichick Cold War that had been going on for the last year or so of the Evil Empire's stranglehold on the NFL.
---
SNF: New England Patriots (1-0) at Seattle Seahawks (1-0)
Kick-off: 5:20pm PT
Point Spread: SEA -4
Total: 44.5 o/u
Money Line: NE +175 / SEA -200
---
Russell Wilson looked like a winning MVP candidate in Week 1 passing 31-for-35 with 322 yards and four touchdowns. Wilson also led the team in rushing in a 38-25 victory over Atlanta.
Jamal Adams made his debut for the Seahawks. With Adams roaming all over the field, the secondary is as best as it's been since the Legion of Boom days. Adams led the Seahawks' defense with 12 combined tackles, 8 solo tackles, and a sack.
The Seahawks host the Patriots on SNF, but they will not have any boisterous fans in attendance due to coronavirus procedures. Seattle's "12th Man" will be silenced, which means the Seahawks lose the most significant home field advantage in the NFL.
The Gotta Get Unstuck game for Week 2 on Sunday features a great quarterback duel between Cam Newton and Russell Wilson.
Raiders Make Vegas Debut on MNF
In the final Gotta Get Unstuck game for Week 2, Drew Brees and the New Orleans Saints are on a mission to blow up the Death Star on MNF and spoil the Raiders' home opener and stadium debut in Las Vegas.
Michael Thomas wanted to play for the Saints on MNF, but the team officially listed him as out. Earlier in the week, word got out that he'll miss MNF and possibly up to three weeks with a sprained ankle. Keep an eye on Emmanuel Sanders, Tre'Quan Smith, and TE Jared Cook. Dual-threat RB Alvin Kamara signed a contract extension, so he's content and ready to let it rip.
---
SNF: New Orleans Saints (1-0) at Las Vegas Raiders (1-0)
Kick-off: 5:15pm PT
Point Spread: NO -5.5
Total: 48.5 o/u
Money Line: LV +195 / NO -220
---
The Las Vegas Raiders started the season with a victory over the Carolina Panthers. The Raiders held on for the 34-30 win after the Panthers' slow start.
After decades of red tape in California, the Raiders finally get a new stadium in Nevada. However, no fans will be in attendance for MNF in Las Vegas to watch their new pro team.
Josh Jacobs rushed 93 yards and three touchdowns including a game-winner in the fourth quarter. The Raiders lost two offensive lineman in Week 1 to injuries in the first quarter. Denzelle Good filled in at tackle and did a bang-up job when Trent Brown and Sam Young went down with injuries.