What does it take to rack up more than 50 penalty strokes in less than two rounds of golf? LPGA tour player Lee Ann Walker now knows this answer all too well.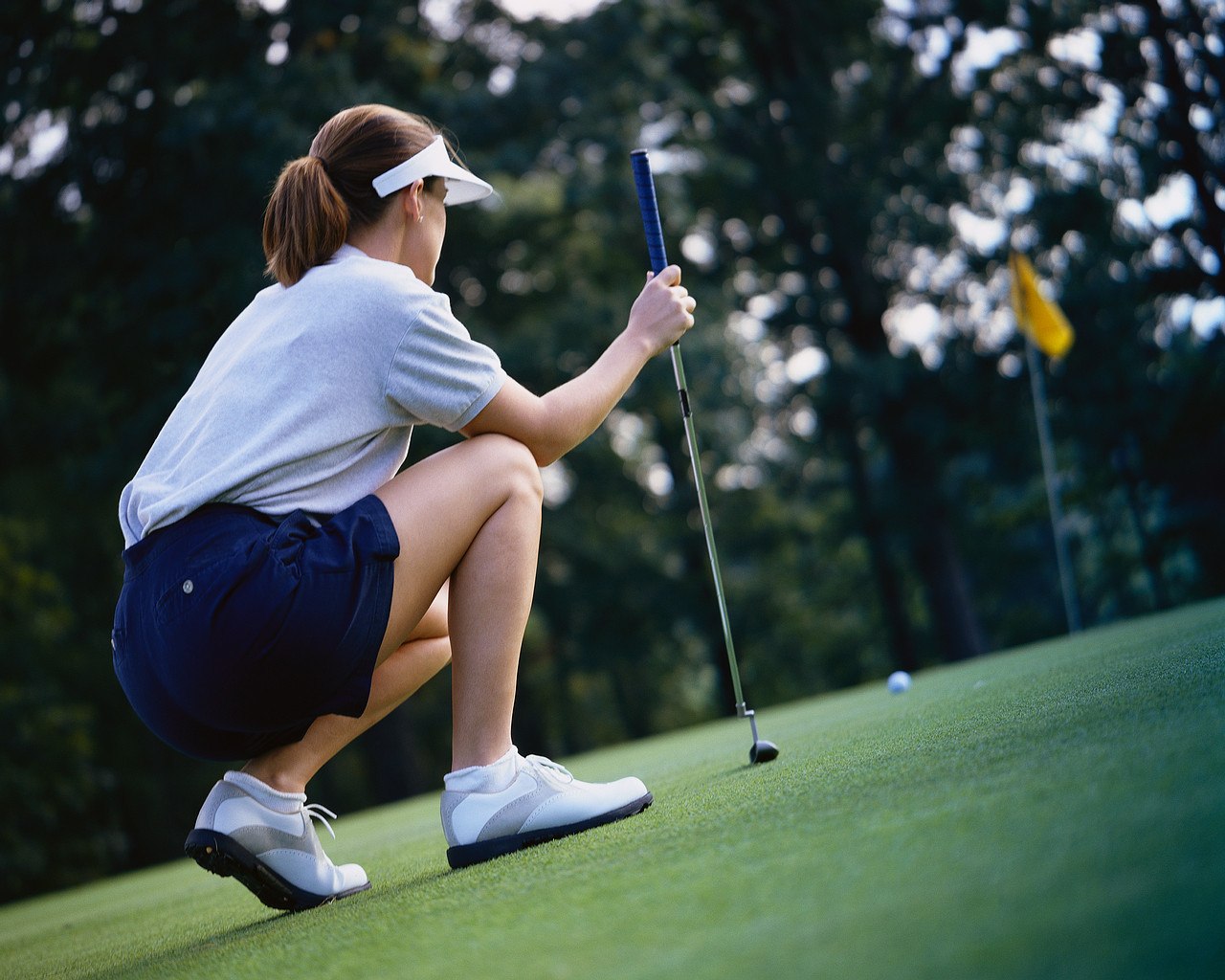 The LPGA has more than a dozen new rules this year, and Walker learned too late that one of these changes has to do with where a player's caddy can stand during a putt. She incurred a handicap-boggling 58 penalty strokes over the first 36 holes of the LPGA Senior Championship, which finished up today at the French Lick Resort in French Lick, Indiana.
How Can Someone Get 58 Penalty Strokes?
In the first two rounds, Monday and Tuesday, she had posted scores of 85 and 74. Not surprisingly, numbers like those weren't good enough for her to make the cut and get to play round 3. But she signed her scorecard, and was reportedly thinking about where to have dinner when an LPGA official came to her with some bad, if not bizarre news.
During her second round, another player's caddie informed Walker that her caddie had been standing in the wrong place according to the new 10.2b rule. The new rules, like the PGA rules, makes it a violation for a caddy to stand behind a player as they putt. Walker reported her apparent violation to a rules official and played on to finish her round.
Little did she know that her already less-than-impressive score was about to get much worse. Tournament officials decided that Walker and her caddy had violated the rule and multiple times, on more than half the holes she played.
"We had her recreate the times that that happened," an LPGA rules official told GolfWeek.
So instead of just a two-stroke penalty on the one hole in which a violation was reported, she received a penalty for every hole in which she could remember her caddy standing in the no-no zone.
Compounding Penalty Interest?
The best estimate of the number of infractions was determined to be 29 — 21 violations in round one and an additional eight in round two. With 42 penalty strokes added to Monday's first round and 16 more added for Tuesday, Walker now carded rounds of 127 and 90.
Ultimately, Walker finished in last place, 39 strokes behind her nearest competitor.
Fortunately, even without the penalties Lee Ann Walker wouldn't have made the cut.
But one has to wonder about a game so intent on sticking strictly to the rules. Was it really necessary to recreate the first round and a half to come up with 58 penalty strokes? Walker was not qualifying for the third round in any case, how about just a quiet disqualification or maybe a 15-yard personal foul and loss of down?