Rory McIlroy might be saying there's no rivalry between him and Brooks Koepka, but his play is speaking volumes. The Irishman won the World Golf Championships-HSBC Champions on Sunday in a playoff over Xander Schauffele.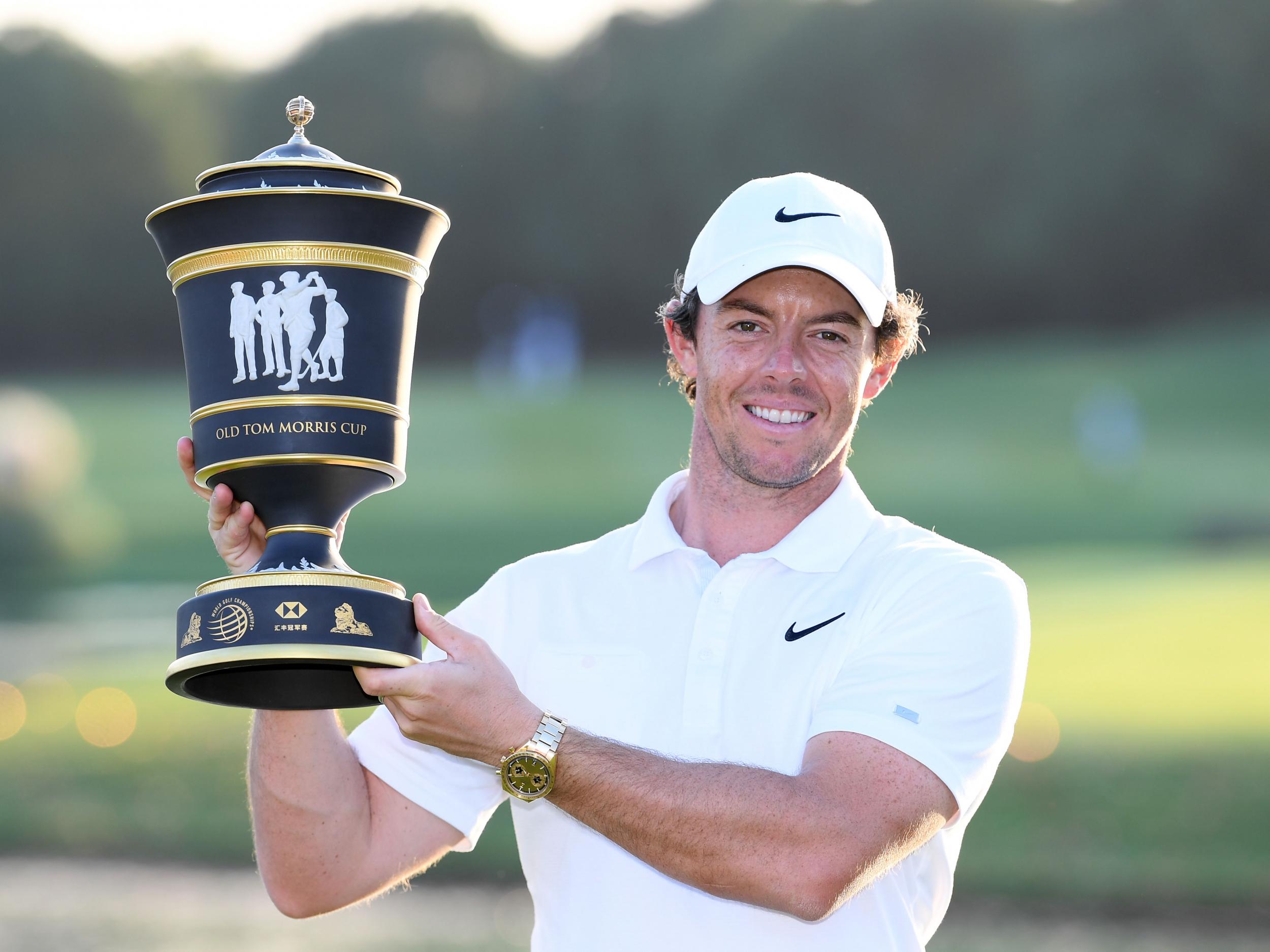 It was the fourth victory in 15 events for McIlroy.

McIlroy was one spot behind the No. 1 Koepka in the Official World Golf Rankings before the HSBC Championship, and has moved closer to overtaking him with Sunday's victory. McIlroy was at 9.48 before the win, while Koepka was 11.65. Now McIlroy is at 10.58 to Koepka's 11. 46.
"To practice hard and to do all the right things, and to see it pay off like this and get wins like this, makes it all worthwhile," McIlroy told reporters after the victory.
 HSBC Champions Win Validates POY Award
The 30-year-old Mcllroy won the 2019 PGA Tour Player of the Year Award, beating out Koepka. He is now ready to begin the 2019-20 season much like he ended the previous one, telling reporters he is seeing more consistency in his game.
"The four wins this year have been wonderful. The Players Championship, Canadian Open, The Tour Championship to win the FedExCup, big events," McIlroy said. "But more than that, I think it is the consistency that I'm bringing week-in, week-out. I'm able to — even if I don't have my best stuff, at least give myself a chance. Even last week in Japan, finding something after a couple of days and go on to produce a high finish."
McIlroy might not catch Koepka before the end of the year. He only has one more event scheduled, and even if he wins, it might not be enough to supplant Koepka, who has been out with a knee injury for three weeks.
"I just wanted to play well until the end of the year to give myself a great platform going into 2020," McIlroy said. "Regardless of what happens in Dubai, I've already done that. I have a lot of World Ranking points here, FedExCup points, and it's nice to be No. 1 in that very early on in the season, and be up there from the start."
Mickelson Drops From Top 50
Phil Mickelson's struggles have been well documented. Though he finished tied for 28th at the HSBC Champions, his highest finish this season in four events, Mickelson dropped out of the Top 50 in the Official World Golf Rankings.
It is the first time since November 1993 that Mickelson is outside the top 50 in the world, ending a streak of 1,353 straight weeks. Mickelson was 80/1 to win in China, but hasn't sniffed a victory since February, when he won the Pebble Beach Pro-Am.
It has been confounding to the 49-year-old, but he told reporters Sunday that it has a lot to do with commitment to his game.
"I just haven't played well. Just had a lot of stuff going on, and I just haven't been really focused and into the mental side," Mickelson said. "I haven't seen good, clear pictures. I haven't been as committed and as connected to the target. I just haven't been mentally as sharp the last six, eight months."